---
Ridaje!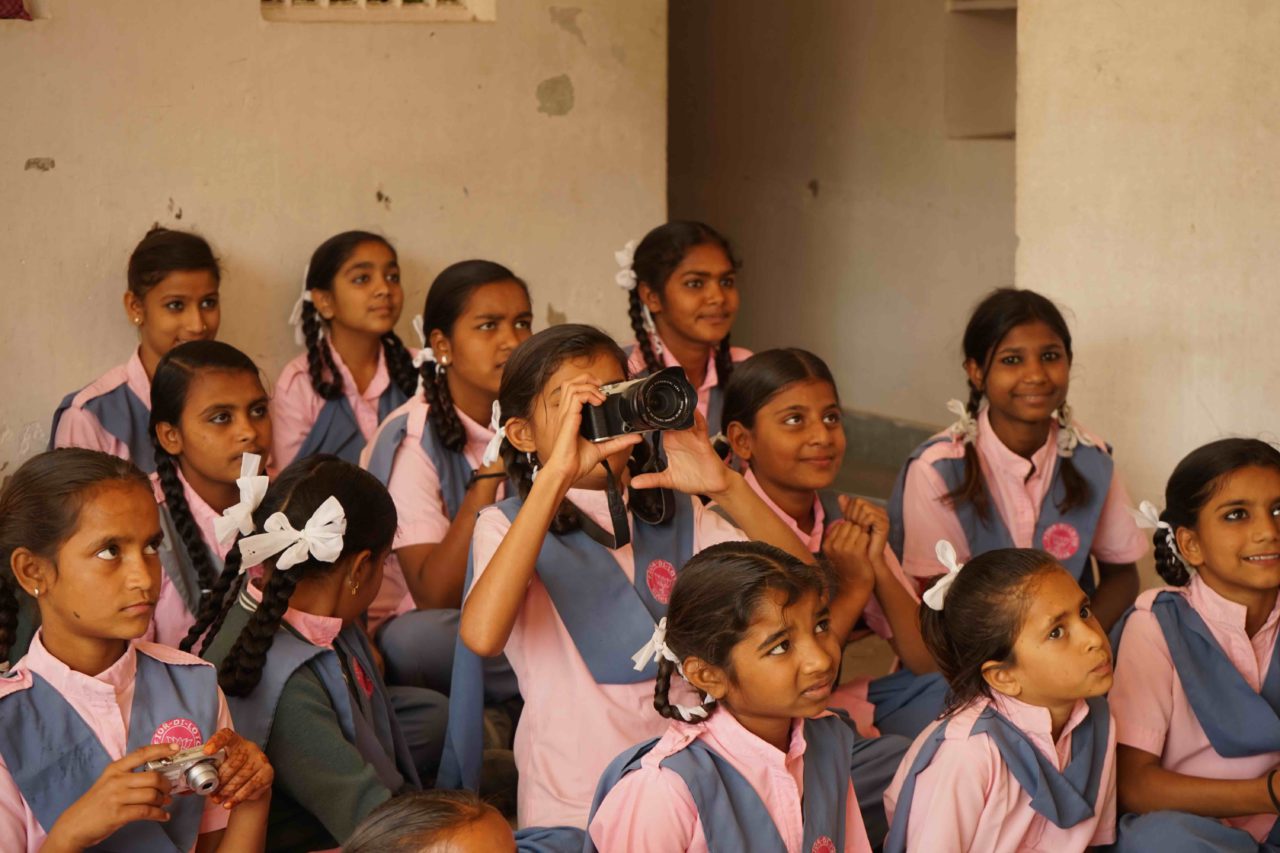 Ridaje! Questo per tentare di risultare simpatica nel racconto della giornata di oggi!
YAY again! This to try and be funny with today's diary!
Torniamo a scuola e raggruppiamo, con l'aiuto della preziosa Mona, le altre 31 partecipanti selezionate per il progetto fotografico.
Le vedo arrivare composte in fila, mi sembrano in attesa di capire il perché: mi osservano con attenzione. Chiediamo loro di sedersi e di ascoltarci: al mio fianco sempre Pinky, in veste di traduttrice per le più piccole che ancora non comprendono l'inglese.
We go back to school and call with the help of precious Mona, the other 31 participants selected for the photography project. I see them arriving all proper in line, they look like they're waiting to find out the reason for all of this: they look at me attentively. We ask them to sit down and listen: on my side there is always pinky, she translates for the younger girls that still don't understand English.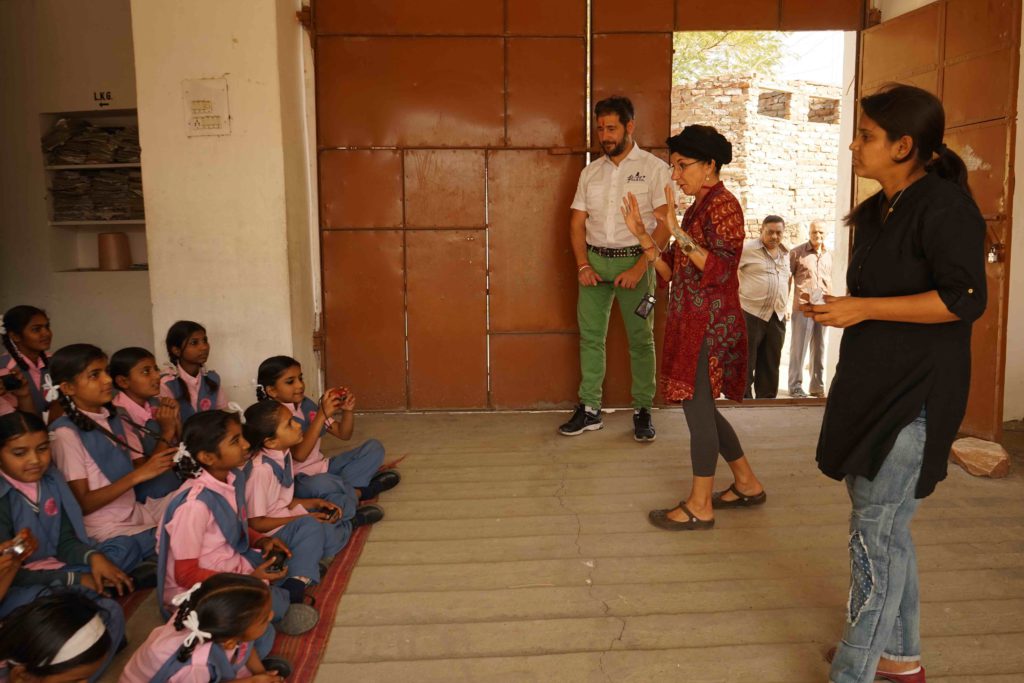 Emanuela ed io spieghiamo loro perché sono sedute con noi: raccontiamo del progetto e quel l'espressione, prima dubbiosa, si tramuta in un sorriso. Alcune istintivamente accendono le macchine e subito iniziano a scattare, altre accendono e invece studiano il funzionamento in maniera del tutto intuitiva.
Emanuela and I explain to them why we are sitting together: we talk about the project and their expressions at first unsure turn into a smile. Some intuitively turn on the camera and start taking pictures, others try to understand how the different things work all by themselves.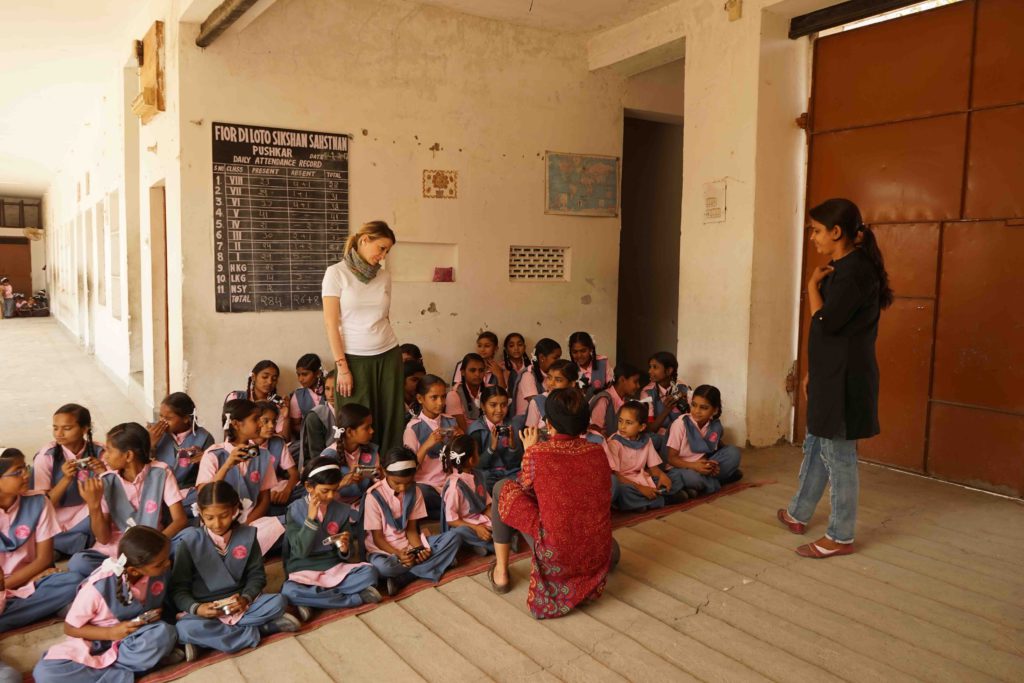 Sembra un'osservazione banale, ma la maggior parte di loro non ha mai avuto, prima di oggi, una macchina fotografica tra le mani. Tutte invece sono state più volte oggetto di fotografie, questo sí.
Non forniamo alcun dettaglio tecnico perché ciò che vogliamo è che si concentrino sulla fotografia come mezzo per comunicare ed osservare.
Però diamo loro alcuni spunti, come la famosa definizione che il grande HENRY CARTIER BRESSON diede di "una buona fotografia": il risultato del giusto abbinamento tra occhi, cuore e mente. A questo monito segue un applauso, chissà perché!
It seems like an obvious thing, but the majority of them have never held a camera in their hands before today. But all of them have been photographed before. We don't give any technical detail because we want them to focus on photography basta means to communicate and observe. But we give them some advice, like the definition of the great HENRY CARTIER BRESSON gave about a "good photograph": it is the result of a good mixture between eyes, heart and mind. After I say this they all clap, who knows why!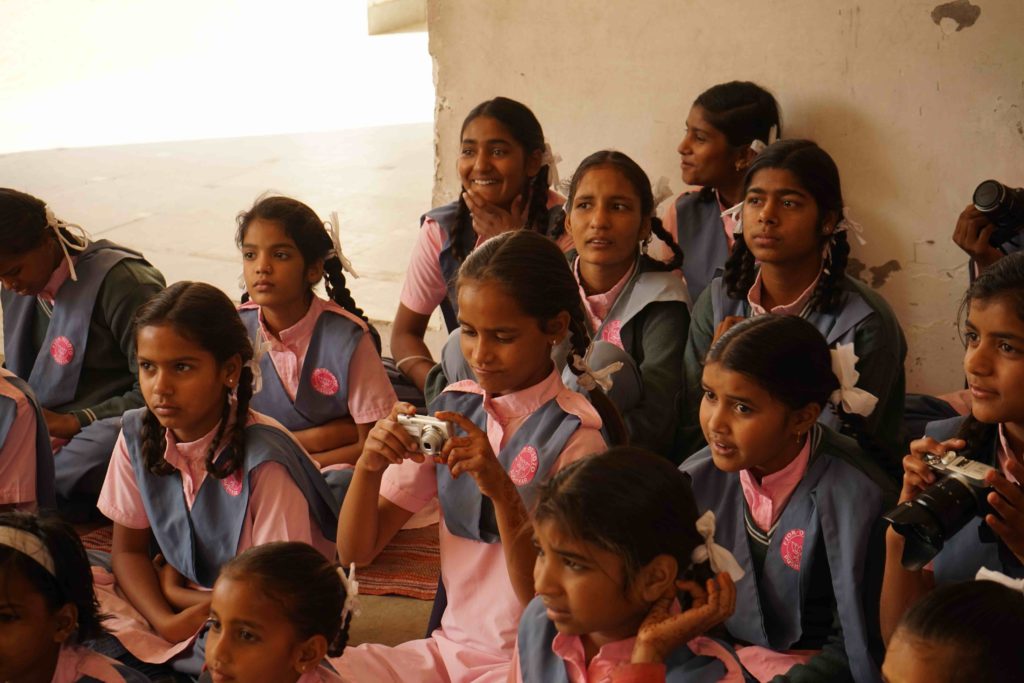 Ma è un concetto che capiscono immediatamente perché ci basta di vedere i loro primi scatti per capire che hanno capito.
Che soddisfazione, davvero, è un risultato che ci gratifica perché notare l'espressione di gioia sui loro volti per noi significa moltissimo.
Per oggi anche questo gruppo si muove liberamente, ma solo dentro la scuola.
But it's a concept that they understand right away in fact we can clearly see it from their fist clicks. It's really rewarding, the result gives us so much joy because seeming happiness on their faces means so much to us. For today also this group moves around freely but only Iside the school.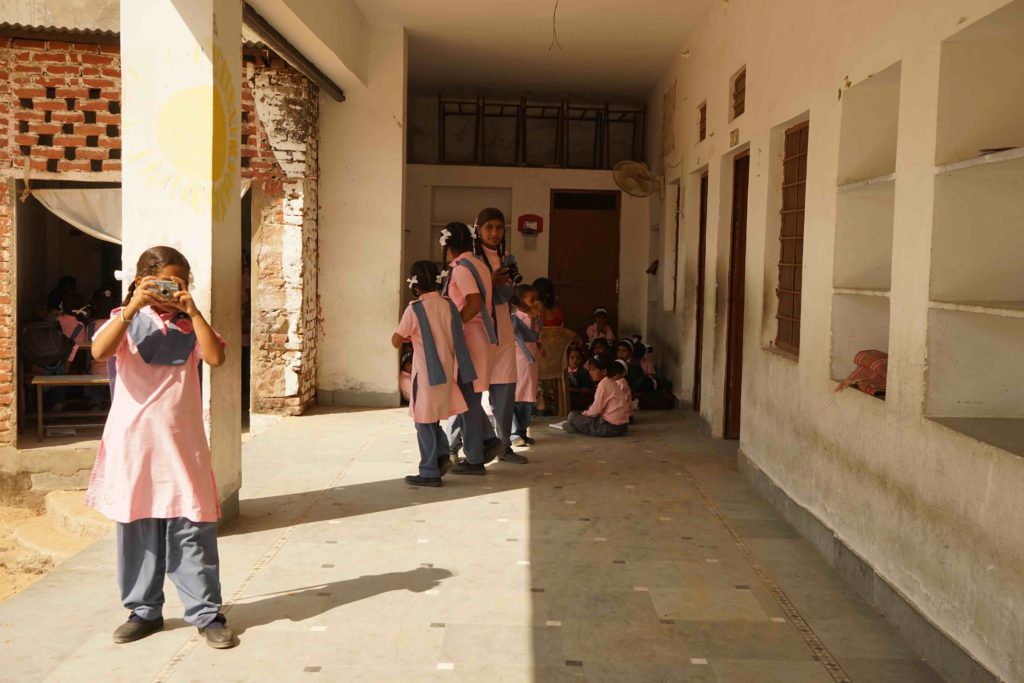 E domani si andrà in giro per Pushkar: a questa comunicazione esplodono in un grido di gioia e sono loro, ora, ad applaudire! Eh sí 41 studentesse/fotoreporter documenteranno Pushkar.
To be continued…
And tomorrow we will go around Pushkar: when we tell them this they burst into happiness exclamations and start clapping again.
That's right 41 students/photographers will document pushkar.
To be continued…
Articoli consigliati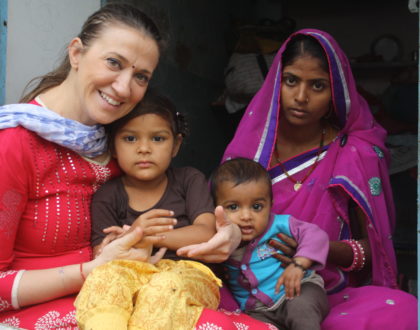 16 Aprile 2019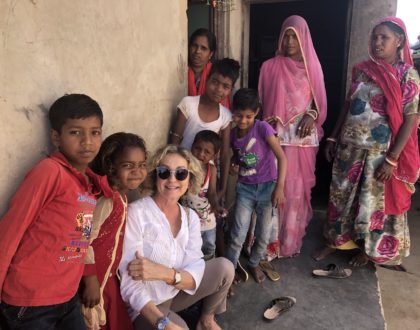 03 Aprile 2019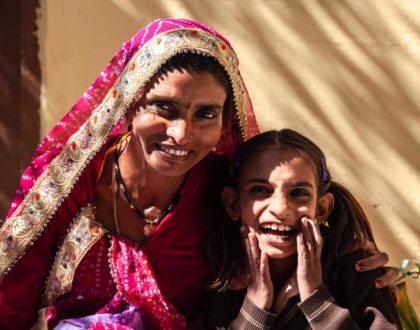 05 Marzo 2019