---
Le prime reporter da casa…
Le prime reporter da casa…
Oggi 11 ragazzine ci hanno riportato le immagini che hanno raccolto nel we, a casa.
The first reporters from home…
Today 11 girls brought us back the images the collected during the weekend at home.
Scorriamo velocemente le foto insieme: noto che hanno scelto di fotografare molti dettagli, tipo le piante, alcuni disegni che si trovano sui templi o sui muri. Moltissimi i ritratti in cui ci presentano i componenti della famiglia: quelli ambientati mi sembrano notevoli.
Poi mi parlano delle difficoltà incontrate: alcune hanno toccato tasti che gli hanno bloccato la ripresa, altre non avevano capito come caricare gli apparecchi. Tuttavia penso che questo confronto sia fondamentale per capire come procedere: sono molto attente, tutte.
Poi mostro loro le immagini scattate dalle più piccole e ora sono io a stupirmi ancora: le ragazze più grandi dispensano "bot acha" spontanei, approvano, sostengono. E mentre scorrono io commento cercando di dispensare loro qualche piccolo suggerimento.
Noi intanto siamo alle prese con il lavoro più noioso, ma importantissimo: Gloria sta scaricando le immagini delle giovani fotografe, Manu lavora indefessa al computer, io sto cercando di scaricare le mie immagini che riguardano il progetto. Ma dobbiamo fare i conti con la corrente elettrica che va e viene, la lenta connessione Wi-Fi, gli strumenti un po' obsoleti che abbiamo ora a nostra disposizione.
Ma "daje" ce la stiamo mettendo tutta, ma proprio tutta.
We quickly look through the photos together: I notice that they chose to take pictures of many details, like plants or drawings that are on the walls or in the temples. Many the portrait that show the components of their families: the ones in open space look amazing to me. Then they tell me about the difficulties they encountered: some touched buttons that wouldn't let them click, others hadn't understood how to charge the camera. Although I think that this sharing is key to understand how to procede: they are all very attentive. Then I show them the pictures taken by the youngest girls and one again they are the ones to surprise me: the older girls repeat "bot acha" spontaneously, they approve and support. And while they look I make comments trying to give them some little advice. In the mean time we are taking care of the most boring activity: Gloria is downloading all the pictures of the young photographers, Manu is working restlessly on the computer, and I'm trying to download my pictures inherent to the project. But we have to deal with electricity that comes and goes, a slow wifi connection, and the old instruments we have available.
But "daje" we are really giving it all we have.
Articoli consigliati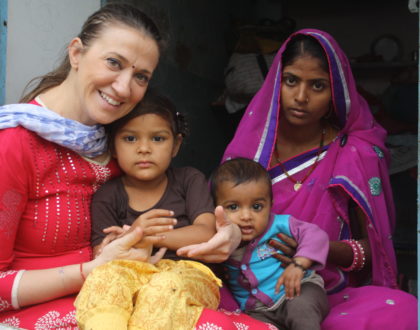 16 Aprile 2019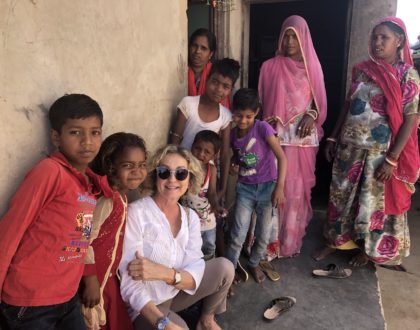 03 Aprile 2019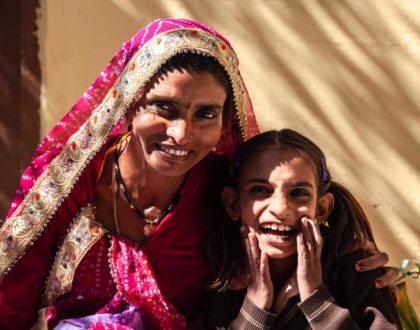 05 Marzo 2019