---
La piccola goccia nell'oceano
A small drop in the ocean
Alla domanda "Dove vivi? la mia risposta è ormai "Mi divido tra Italia e India, questa è la mia casa".
Ed è proprio così, vivo più o meno due mesi in Italia e due mesi in India.
Questo mio continuo viaggiare tra un Paese e l'altro è legato alla quotidianità dei progetti di AFLIN. Quello che noi facciamo è in continua evoluzione ed è soprattutto un continuo movimento di idee che diventano, quasi per magia, realtà. Raggiungere poi la realtà a volte non è proprio così facile. L'India rispetto ad altri Paesi non dà la possibilità di fare un progetto senza passare per la lunga burocrazia che spesso caratterizza questo Paese, ma che poi non è così lontana dalla nostra! Così tra avvocati, regole, e riunioni la caparbietà non ci molla e alla fine la vittoria bussa alla nostra porta. L'Impegno continuo e sicuramente la passione, ci fanno superare anche i momenti difficili dove ci troviamo sommersi di carte da firmare e controfirmare. Poi tiriamo un sospiro di sollievo e vediamo davanti a noi solo il nostro obiettivo.
When they ask me where I live? My answer is: Half of me is in Italy and the other half in India, this is my home. And it is exactly like this I live approximately 2 months in Italy and 2 in India. My constant travel between this two countries is due to my day to day work with AFLIN's projects. What we do is in constant evolution and it is mostly a continuous flow of ideas that become, almost magically, reality. But sometimes reaching reality is not so easy. India compared to many other countries doesn't allow you to begin any project without going through the lengthy bureaucracy that often characterized this country, but that isn't so different from our own! So between lawyers, rules and meetings our hardheadedness never leaves us, and finally victory knocks on our door. That constant work and passion pull us through the difficult times when we find ourselves drowning in papers to sign over and over again. Then we take a deep breath and look straight ahead at our objective.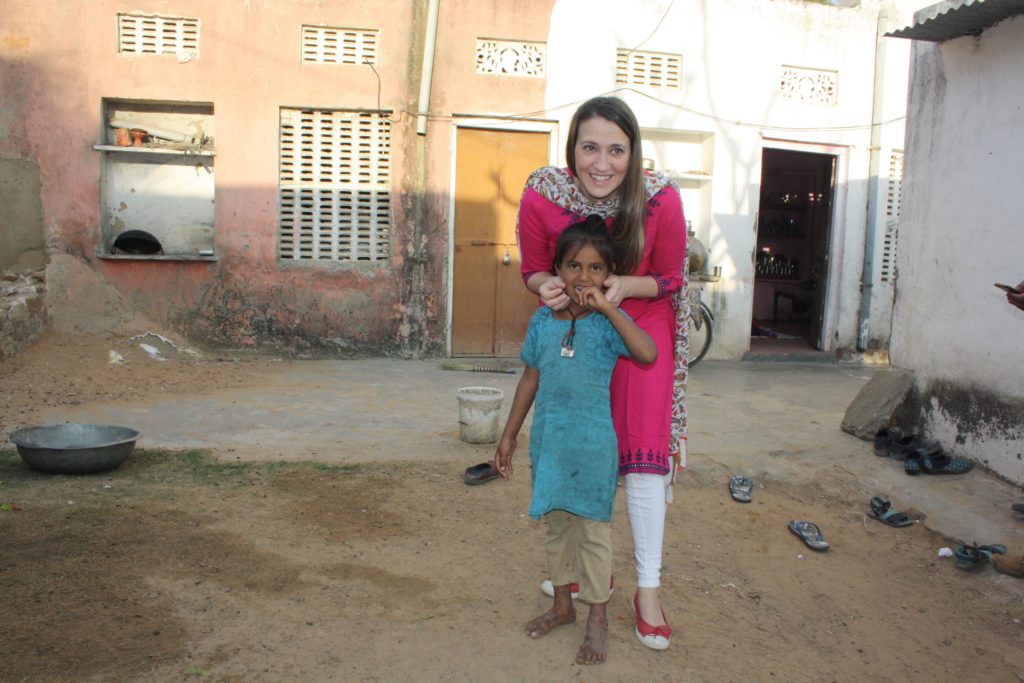 E' gennaio e sono di nuovo in India, questa volta insieme a Valentina, la mia nuova compagna di viaggio, e Laurenza, una delle nostre volontarie storiche e chi l'ha definita anche "stoica", ormai parte integrante di AFLIN.
Non mancano con noi le mega valigie che imbarchiamo sempre con grande orgoglio perché contengono i vestiti per i bambini indiani che riceviamo in donazione dai nostri amici e sostenitori italiani.
Ci tengo molto nel creare quel ponte di solidarietà tra i due Paesi che amo, cercando quel "filo di luce" sempre acceso che dà la forza vera a tutti i progetti.
It's January, and I'm here in India once again, this time together with Valentina, my new travel companion and Laurenza one of our first volunteers that now is deeply a part of AFLIN.
Of course we are full of huge suitcases that we always bring with great pride since they are full of the clothes for the Indian children that are donated to us by friends and supporters in Italy. I really care about creating that bridge of solidarity between the two countries that I love, creating that filament of light that is always on and gives true light to all our projects.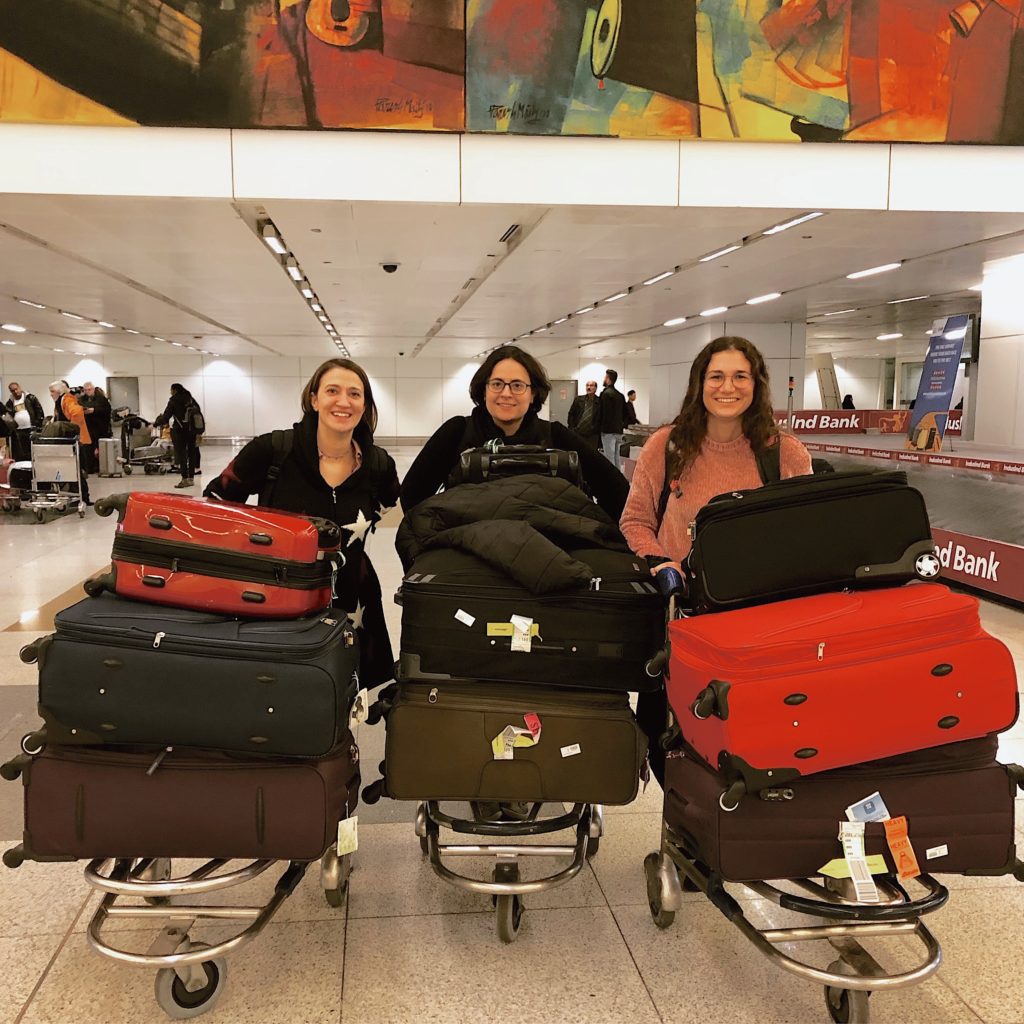 Appena arrivate a Pushkar, smistiamo i vestiti suddividendoli per taglie, da consegnare subito insieme ad alcuni regali ricevuti da quattro sostenitori delle bimbe.
As soon as we arrived in Pushkar, we discussed the clothes according to size to donate them right away together with some presents received from the girls'-sponsors.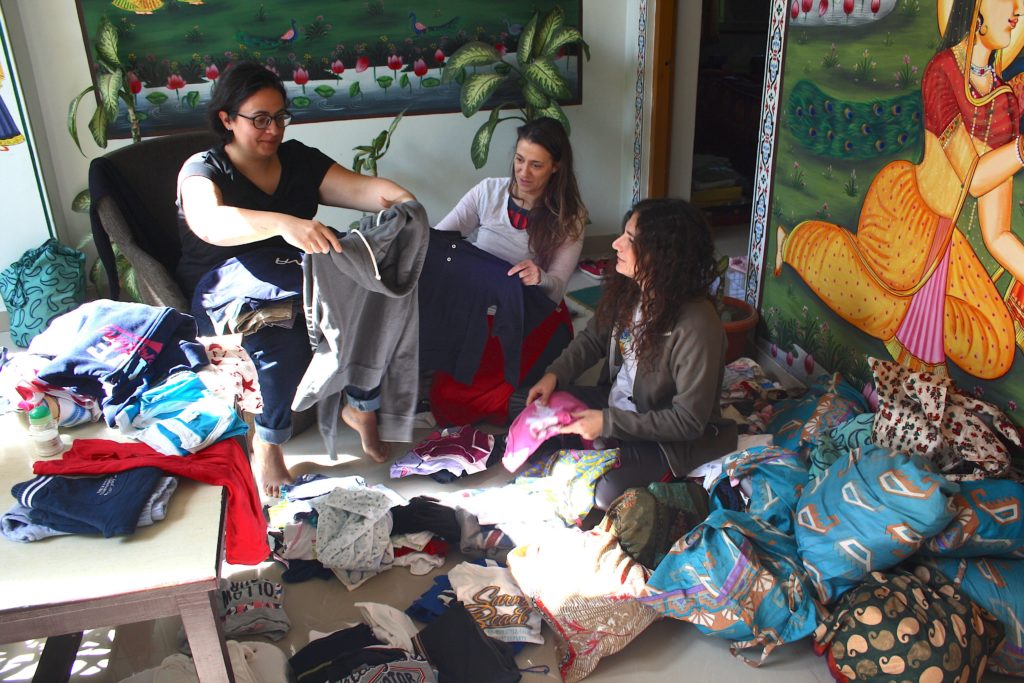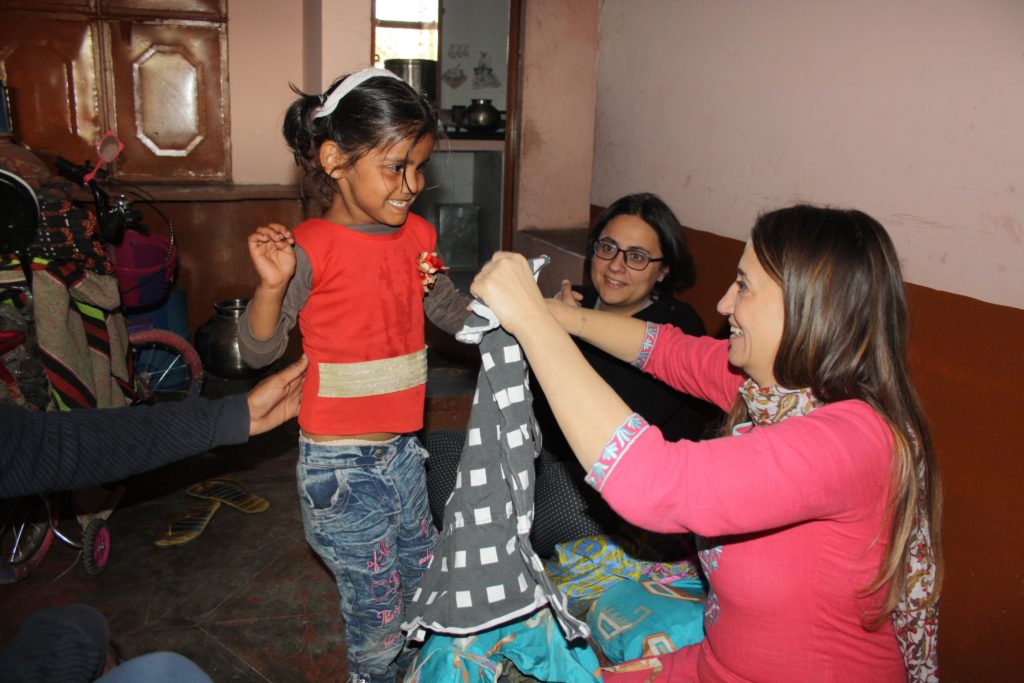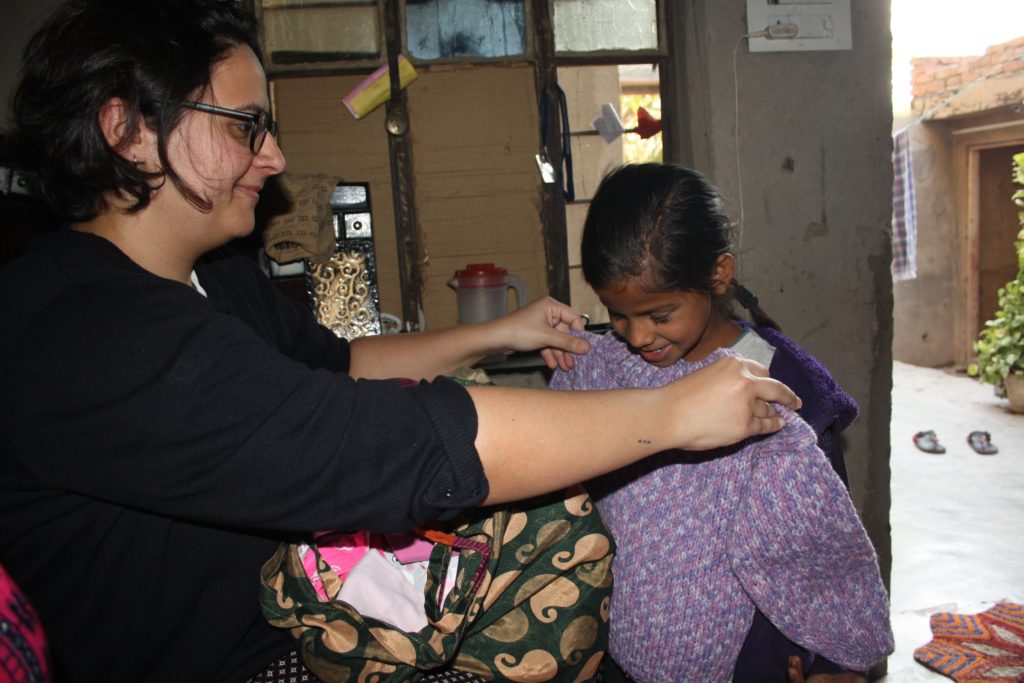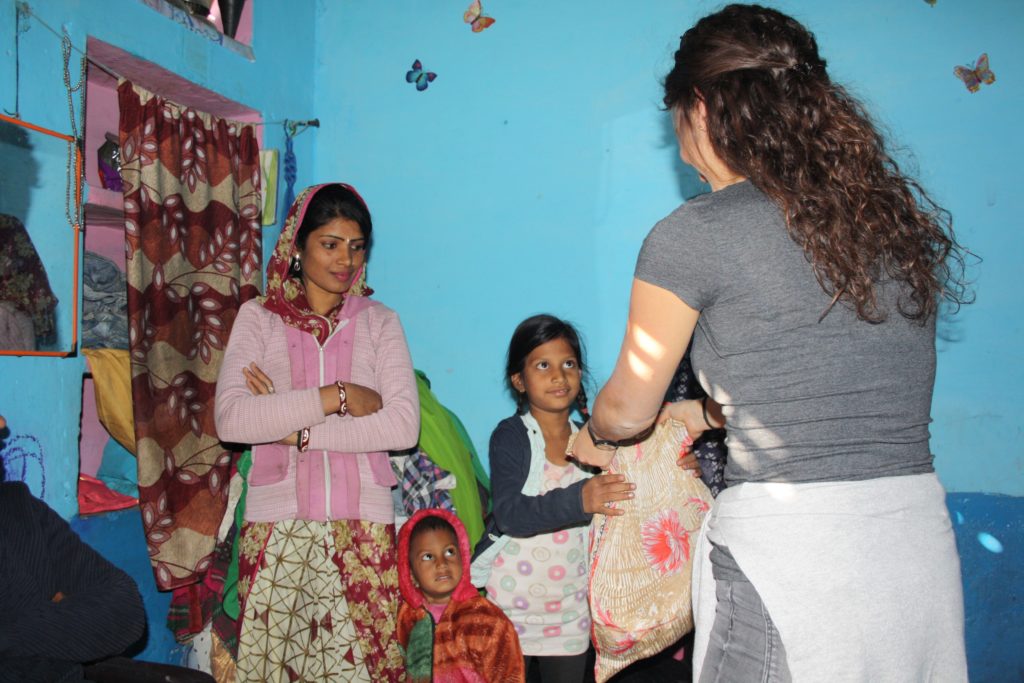 Iniziano così i saluti nelle famiglie e tutti ci accolgono nelle loro case con immensa gioia. Anche noi tra abbracci e sorrisi abbiamo i cuori pieni di emozione. Ogni volta che arrivo e le vado a trovare è come se fosse la prima volta.
Le vedo cresciute, cambiate, e vedo i risultati di quello che la scuola e l'istruzione sta dando loro, non solo con i voti sui quaderni. Questo per me è il vero cambiamento, la loro vera corsa ad un futuro migliore.
Vedo come interagiscono con noi, con le famiglie, con le sorelle, i fratelli e come inevitabilmente riescono a cambiare anche la famiglia.
Ed è proprio a quella piccola goccia nell'oceano.
"Sostegno a distanza, un vero legame di cuore"
So the home visits begin and everyone welcomes us in their homes with great joy. And between smiles and hugs our hearts are also filled with emotions. Each time I arrive and go visit them it's like the first time. I see how much they've grown and changed, and the results of what the school is teaching them not just with grades on their notebooks. This for me is the real change, their run towards a better future. I see how they interact with each other, with their families, sisters, brothers and how inevitably they are able to change also their family.
And that is exactly the small drop in the ocean.
"Long distance support, a true bond of the heart"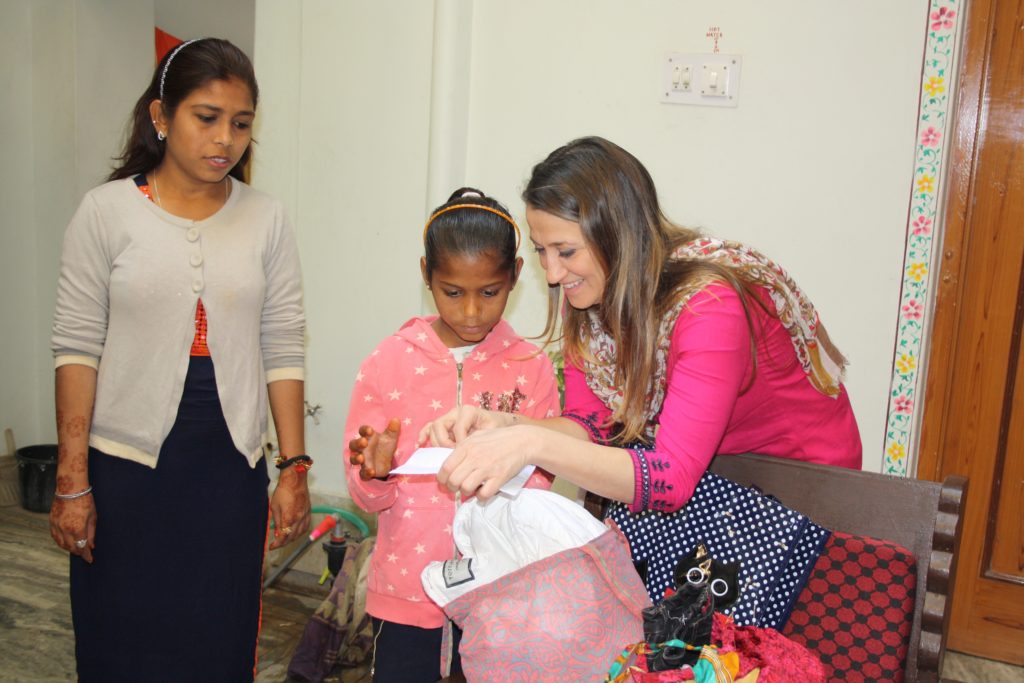 Articoli consigliati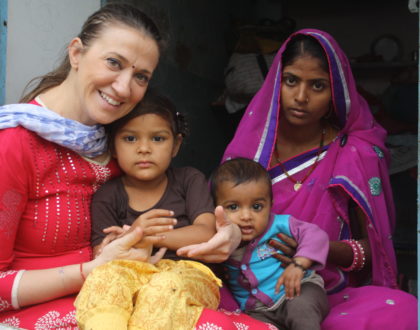 16 Aprile 2019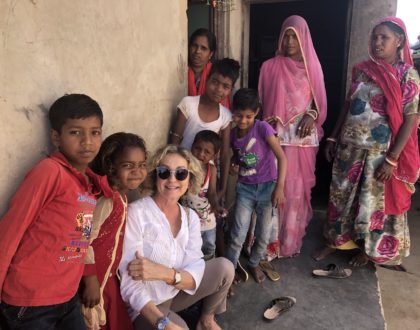 03 Aprile 2019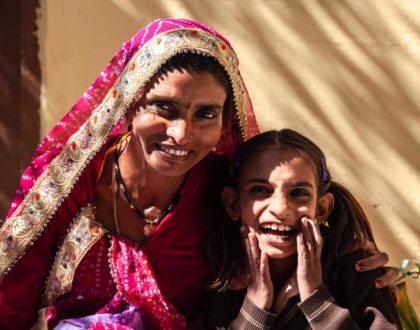 05 Marzo 2019