---
In India con AFLIN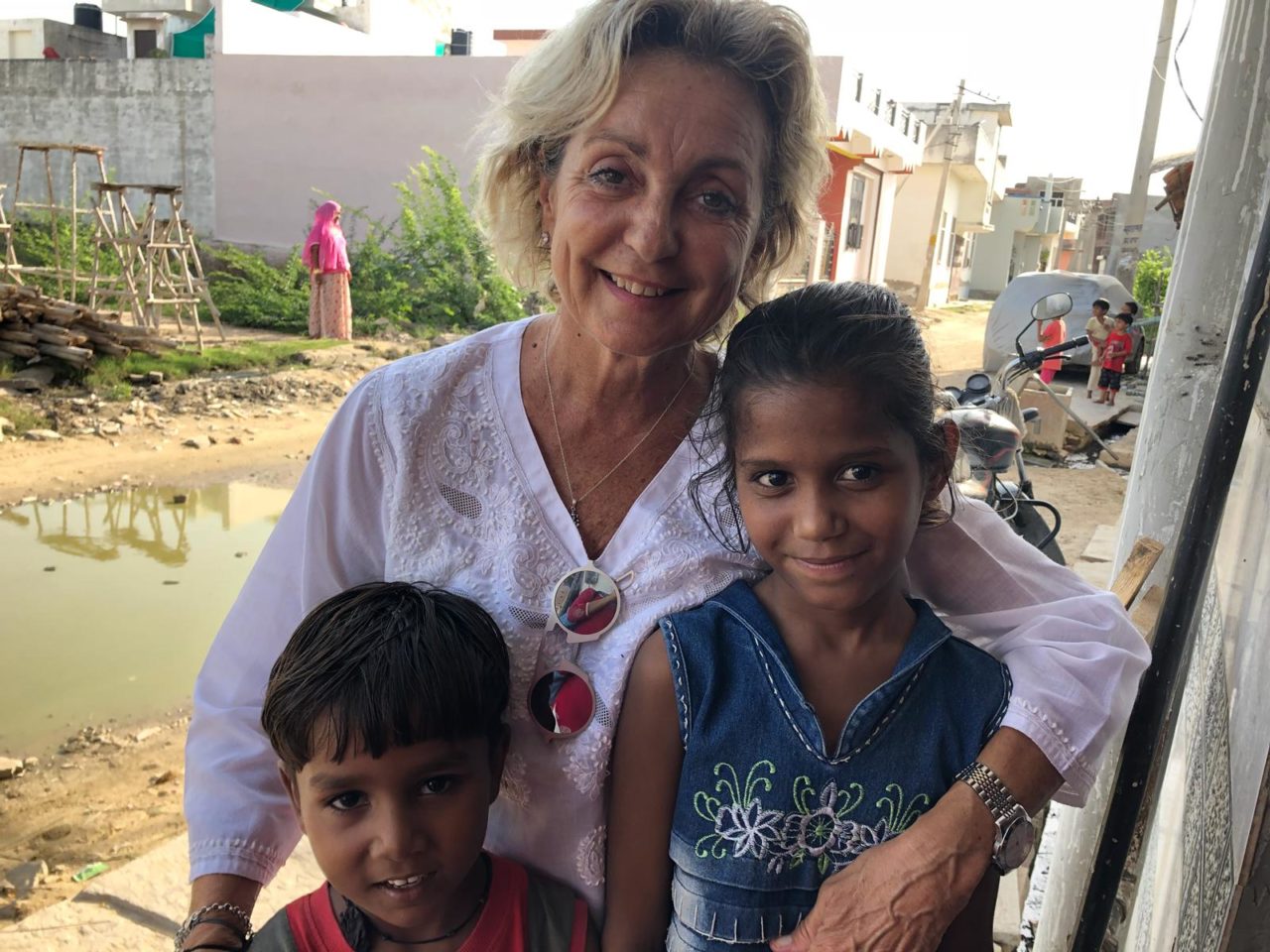 Mi sono fatta infine trascinare da Emanuela nella terra delle sue bambine, ha vinto lei!!!
Eccomi qua ad affrontare un mondo, un mondo diverso dal mio, una realtà lontanissima da quella che vivo da tutta la vita.
I finally got dragged by Emanuela in the land of her children, she won!
Here I am to face a world, a world different from mine, a reality far from the one that I live from all my life.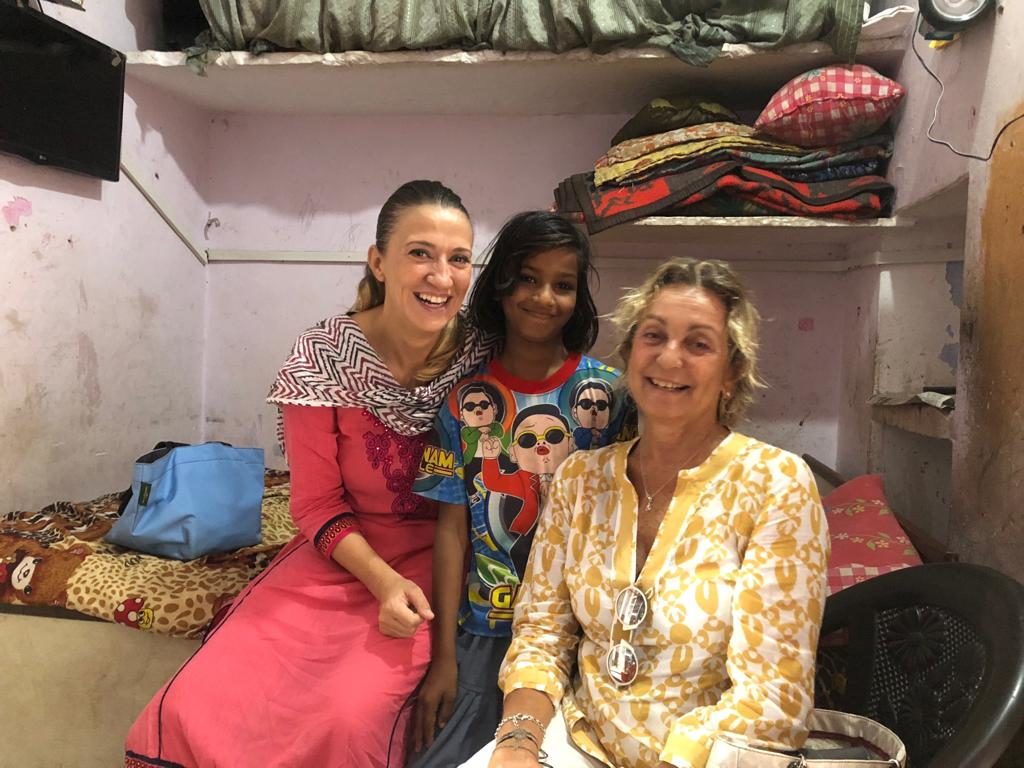 Persone vere, che, seppure tra mille e più difficoltà, hanno negli occhi una luce, un'espressività e un sorriso incredibili.Non c'è un "broncio", magari c'è timidezza e curiosità nel trovarsi davanti persone diverse da loro, bionde o castane, vestite in modo per loro stravagante . Talvolta un po' di paura che si scioglie appena colgono il sorriso e la naturale tenerezza che non può non apparire sui nostri volti.
Real people, who, despite a thousand or more difficulties, have in their eyes a light, an expressiveness and an incredible smile. There is not a "pout", maybe there is a sorte of shyness and curiosity in being in front of people , different from them, blond or brunette and dressed extravagantly in their opinion.Sometimes a little 'fear" that disappears as soon as they catchthe a smile and the natural tenderness that can not fail to appear on our faces.

Sembrano pronti a volerci bene e soprattutto hanno una voglia pazza di imparare, studiare. Alcune ci mostrano i loro libri e quaderni mentre le più grandine ci accolgono con qualche parola di inglese.
Portiamo loro piccoli regali, vestiti e biancheria intima. Sono felici. Ma forse lo siamo più noi perché con tanto poco ci ritroviamo in un bellissimo abbraccio.
They seem ready to love each other and above all they have a mad desire to learn, to study. Some of them show us their books and notebooks while the hailers welcome us with a few words of English.
We bring them small gifts, clothes and underwear. They're happy. But perhaps we are more so because we find ourselves in a beautiful embrace.

E siamo qua a Pushkar , Città Sacra, in Rajhastan, è la giornata finale della festa di Ganesh e se da un lato ci rasserena, perché è una settimana che i festeggiamenti ci tengono sveglie fino a notte tarda, dall'altra i cortei di oggi pieni di fiori, balli e musica a tutto spiano, che accompagnano Ganesh al lago sacro,rendono allegra una giornata di pioggia.
And here we are in Pushkar, Holy City, in Rajhastan, it is the final day of the Ganesh festival and if on one side it reassures us because this week festivities keep us awake until late at night, on the other side the parades of today full of flowers, dancing and music at full blast, accompanying Ganesh to the sacred lake, make a rainy day happy.
Articoli consigliati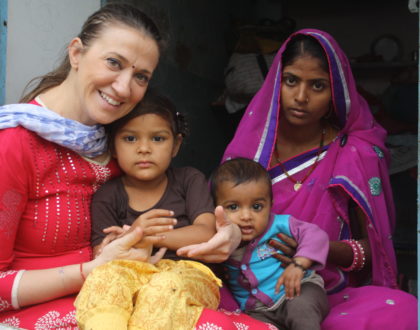 16 Aprile 2019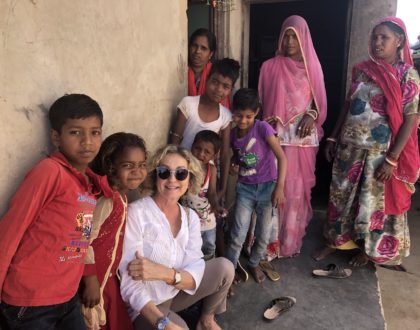 03 Aprile 2019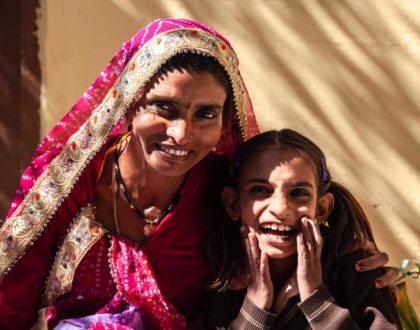 05 Marzo 2019