---
Giovanissime reporter si aggirano per il Lago Sacro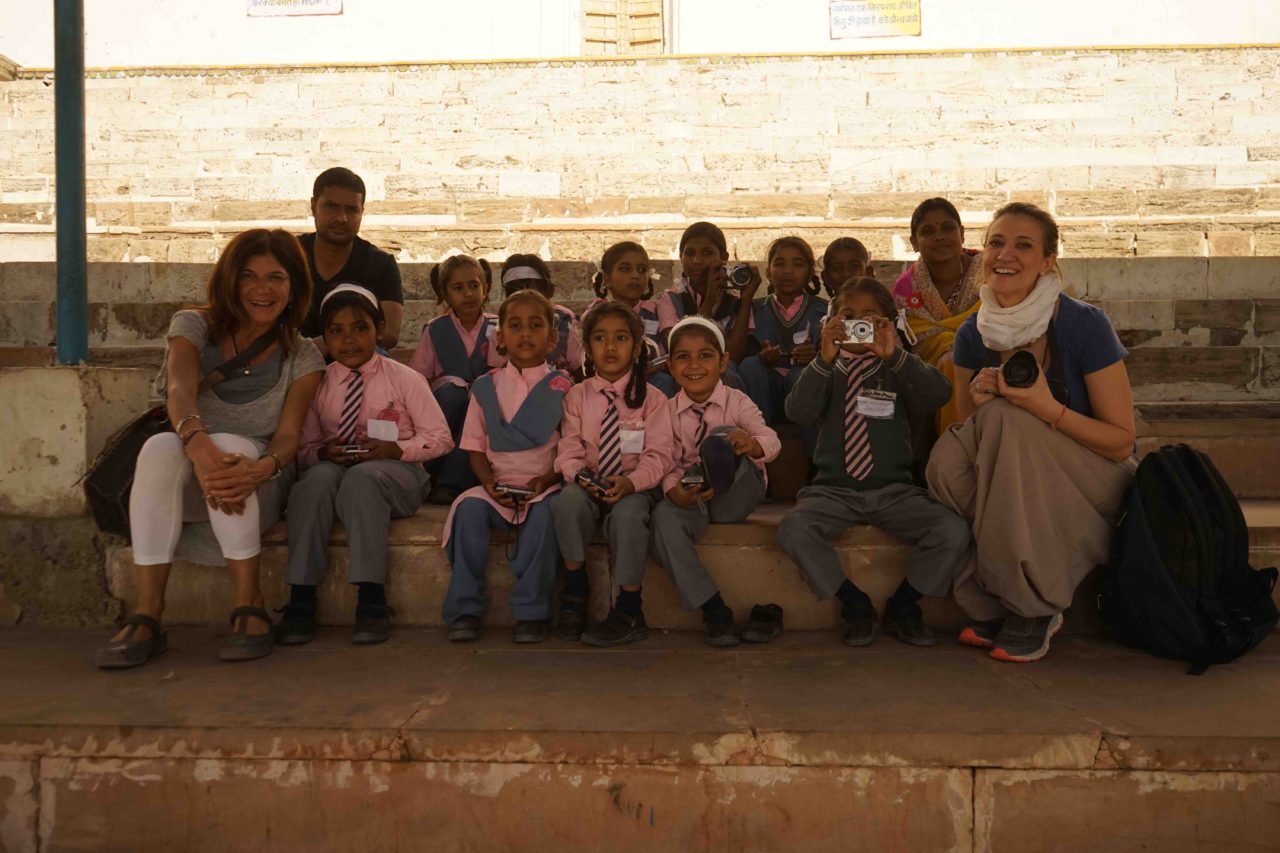 Giovanissime reporter si aggirano per il Lago Sacro.
Very young reporters walk around the sacred lake
Eh sì, con i gruppi delle bimbe dei primi anni di elementari seguiamo i suggerimenti di "Deepu il grande" e la jeep ci scarica davanti al sunset point così 14 studentesse, 2 insegnanti, Manu ed io iniziamo l'esplorazione dei luoghi circostanti.
With the group of girls from the first two elementary classes we follow the advice of the "great Deepu" and so the keen leaves us in front of the sunset point and like this 14 girls, 2 teachers, Manu and I start exploring the surroundings.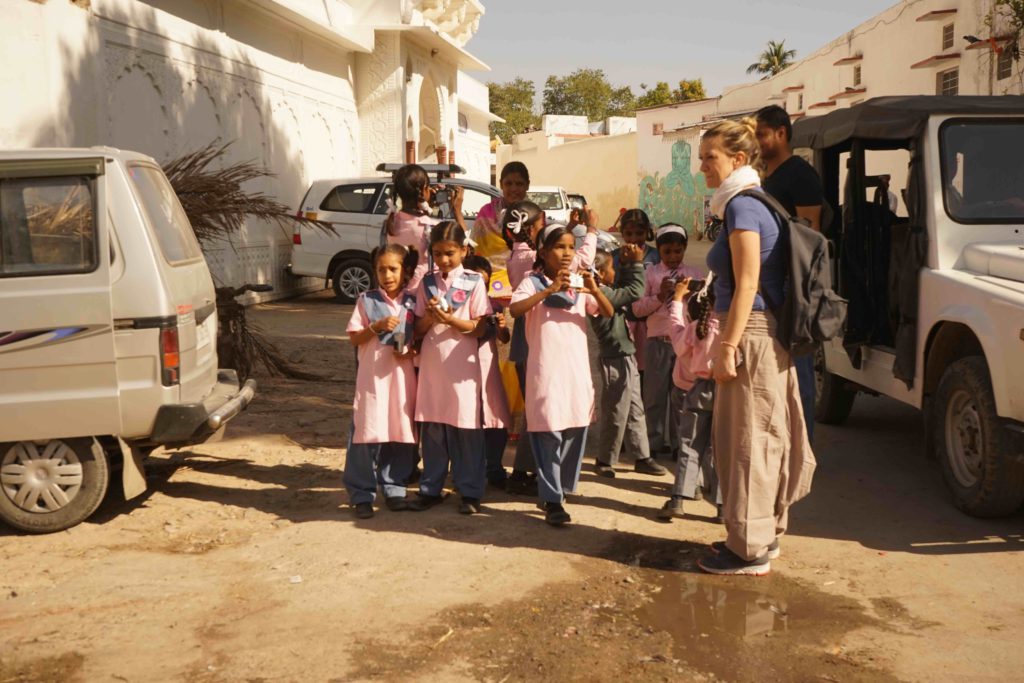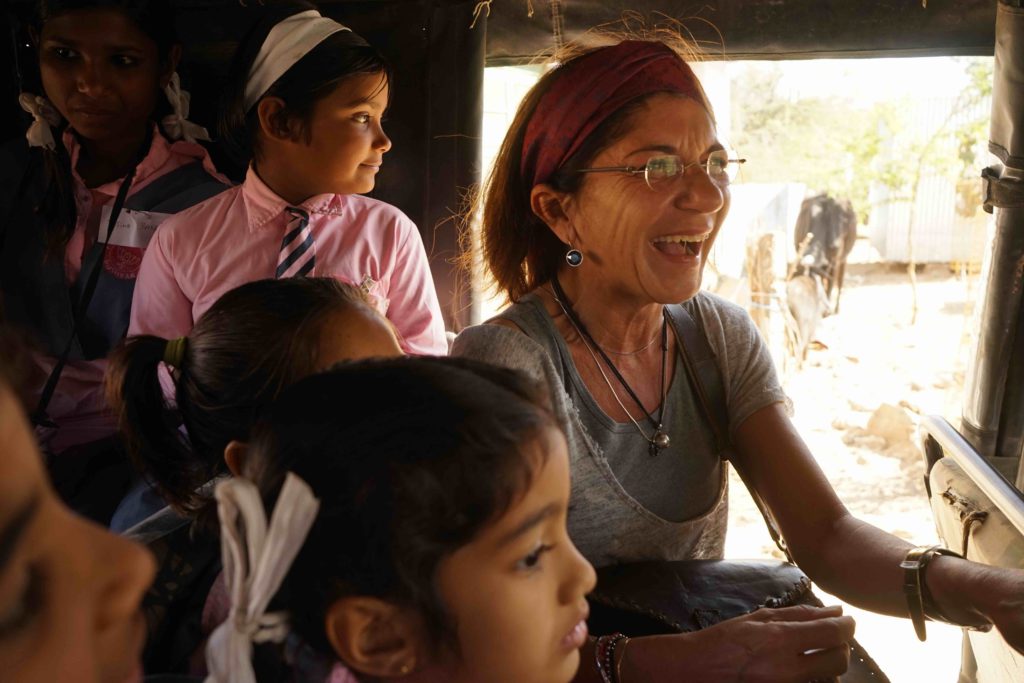 Le bimbe si guardano attorno stupefatte: alcune di loro, credo, la maggior parte, pur nate qui, non ci erano mai state prima.
Che gioia vibrare con i loro "wow" e così "celò", andiamo: un gruppo a destra ed uno a sinistra. Anche per me questa parte di Pushkar è nuova e così mi guardo attorno, qualche scatto e noto che le bimbe cercano di capire cosa sto inquadrando. Spiego loro cosa mi sta colpendo, perché scelgo un punto piuttosto che un altro e alla loro approvazione " bot atcha" iniziano a scattare anche loro. Le porto dentro il tempio di Ganesh, sono intimorite nel vedermi avvicinare ai mistici che lo abitano, ma anche loro ci accolgono con il sorriso e così è tutta una scoperta.
Entriamo nelle cucine, saliamo sul tetto e loro scattano, saltano, ridono: sono felici.
L'insegnante mi sembra un po' in tensione, forse perché scendiamo al ghat dove molti uomini si stanno rivestendo dopo la puja, ma questo è il bello del reportage…
The girls look around stupefied: some of them, I think the majority, even if they were born here had never been there. What I vibrant joy with their "wow" and "celò", we go: one group on the left and the other on the right. This part of pushkar is new also for me and so I look around and take a couple clicks and I notice that the girls are trying to understand what I'm photographing. I try to explain while I choose a point instead of another one and with their approval " bot archaic?? They also start clicking. I bring them inside the Ganesh temple, they look intimidated while I walk close to the mystics that inhabit is, but they accompany us with a smile and everything is a discovery. We enter the kitchens, climb on the roof and they are happy: they click, jump and smile. The teacher seems to be a little anxious, maybe because we are going to the ghat where many men are putting their clothes back on after the puja, but this is a beautiful reportage…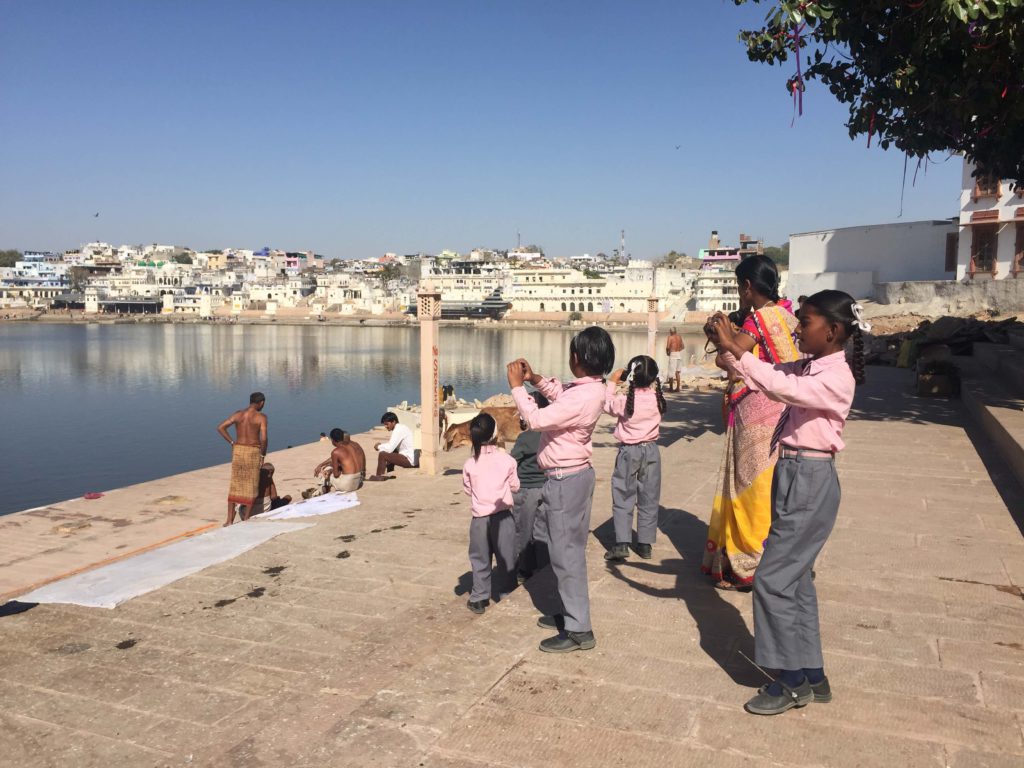 Senza gambe, cioè senza camminare guardando attorno, sappiamo non si fanno buone fotografie.
In un'ora e mezza riusciamo a costeggiare giusto metà del perimetro del lago e ci ricongiungiamo all' altro gruppo.
Che bello si guardano le fotografie che hanno scattato, le confrontano e chissà cosa si dicono in hindi: se parlano i volti e le espressioni direi che si sono dette cose belle!
Poi attraversiamo il mercato: c'è chi incontra il padre, chi il nonno, chi ci ferma perché vuol sapere chi siamo noi con tutte queste macchine fotografiche. C'è chi si complimenta e le bimbe sono eccitatissime.
E le fotografie che hanno scattato rivelano tutto questo.
Avanti così
Without legs, really without walking around we know that you can't take beautiful pictures. In one and a half hours we manage to walk around about half of the lake and we meet the other group. It's so great to look at the pictures they have taken, they confront them and who knows what they're saying in Hindi: if we can trust faces and expressions I would say that they were all nice things!
Then we cross the market: some see their dads, grandpas, some stop to ask who we are and what we are doing with all these cameras. Some compliment us and the girls are so excited. And the pictures they have taken show all of this. Let's continue like this.
Articoli consigliati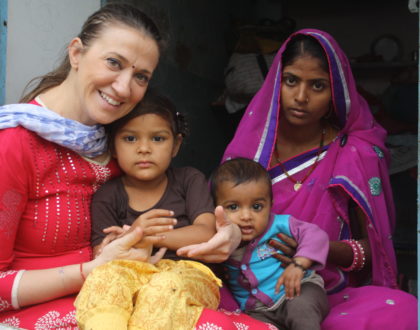 16 Aprile 2019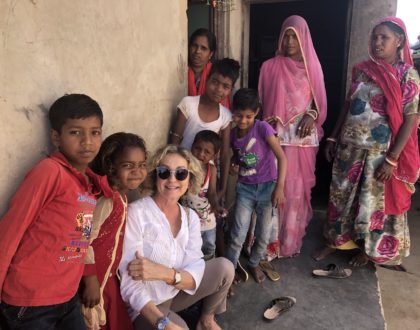 03 Aprile 2019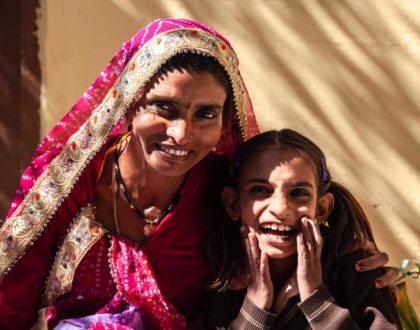 05 Marzo 2019