---
Emozioni nuove ogni giorno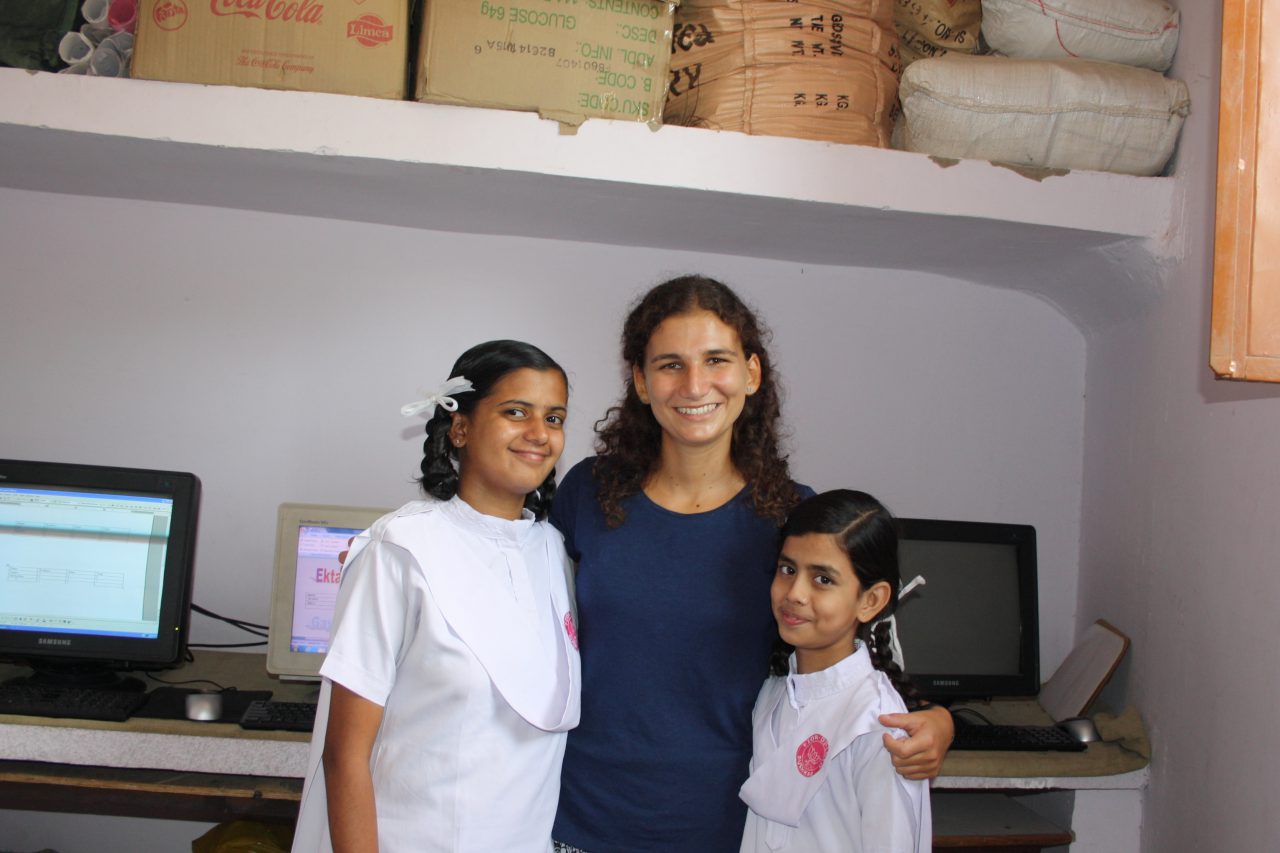 Questa mattina le ragazze della classe di computer, quelle che mi chiamano Didi, incuriosite mi hanno chiesto fino a quando rimarrò a Pushkar e sono rimaste molto dispiaciute dalla mia risposta.
New emotions every day. This morning the girls from my computer class, the ones that call me Didi, curiously asked me until when I will stay in Pushkar and were very disappointed in my answer.
Infatti tra meno di una settimana dovrò ritornare in Italia. I loro faccini dolci mi hanno spezzato il cuore mentre cercavo di spiegare loro che non posso rimanere perché ho tanti impegni che mi attendono. Allora hanno tutte voluto farsi una fotografia con me, che ho promesso di stampare e regalare loro, così ogni volta che sentiranno la mia mancanza la potranno guardare fino a quando non tornerò a trovarle. Mi è sceso un velo di tristezza al pensiero di quanto poco tempo mi sia rimasto, ma allo stesso tempo proprio per questo voglio godermi ogni momento! Durante l'intervallo ho potuto sbirciare la lezione di yoga che Mara fa ad alcune delle bimbe più grandi che sono così aggraziate, magari fossi così anche io!!!
In fact in less then a week I will have to go back to Italy. Their sweet little faces broke my heart while I tried to explain to them that I cannot stay since I have many things to do at home. So they all wanted to take a picture with me and I promised I would print them out so whenever they will miss me they will look at the photo waiting for the next time I'll come back. All of a sudden I felt sad at the thought of how little time I have left, but at the same time this is why I'm going to enjoy every moment! During the break I was able to take a peek at Mara's yoga lesson and the girls are so nicely posed, I wish I could be like that!!!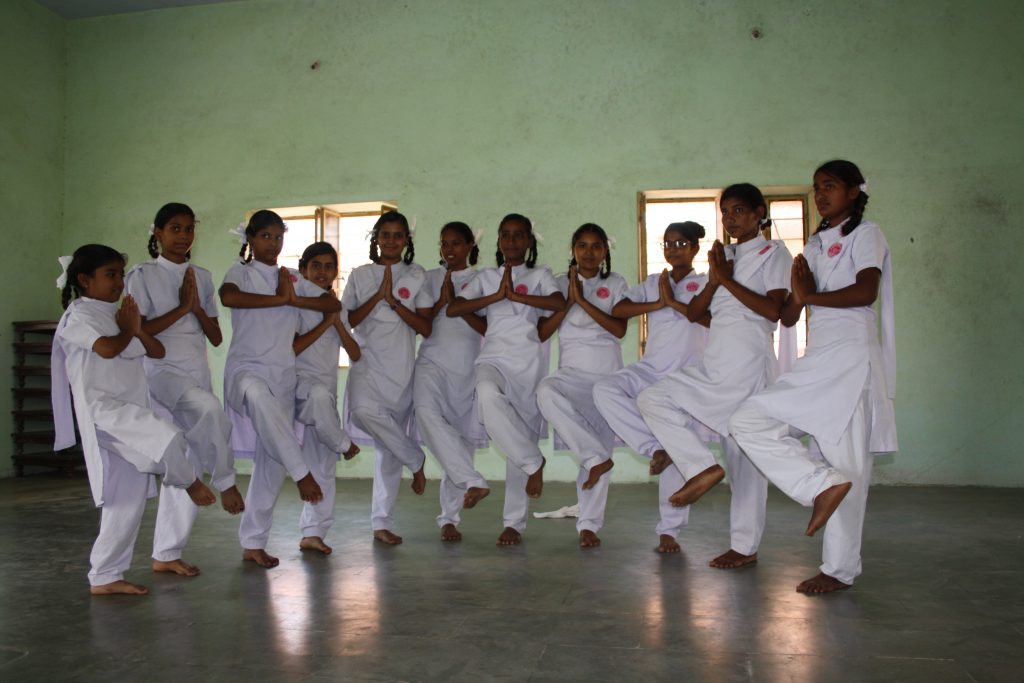 Poi ho assistito mentre Priyanka la nostra vicepreside e insegnante di inglese pesava e misurava in altezza le bimbe come fa ogni mese per tenere sotto controllo la loro crescita. In questi momenti traspare bene come siano diverse tra loro, come tutti noi del resto, alcune guardavano la bilancia dubbiose, quasi spaventate mentre altre ridevano a crepapelle. Tra queste una delle ragazze più estroverse Kushboo dopo il suo turno è tornata a posto trionfante mentre con orgoglio esclamava il numero apparso sulla bilancia!
Then Priyanka our vice principal and English teacher weighed and measured the height of the girls like she does every month to keep their growth in check. These are the moments in which you can see how each girl is different with her specific personality, like any one of us, some looked at the scale doubtfully almost as if they were scared while others laughed out loud. One of these was Kushboo, she one of the most extrovert girls and when it was her turn she sat back in place while triumphantly she announced the number that was on her scale!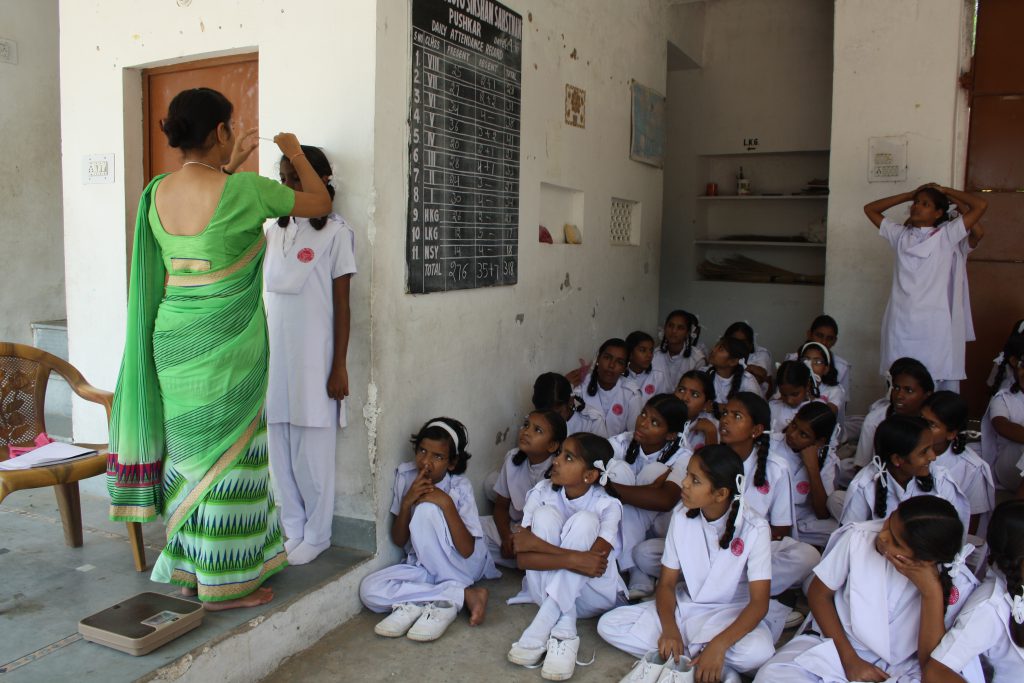 Articoli consigliati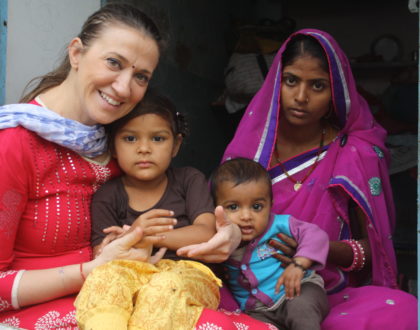 16 Aprile 2019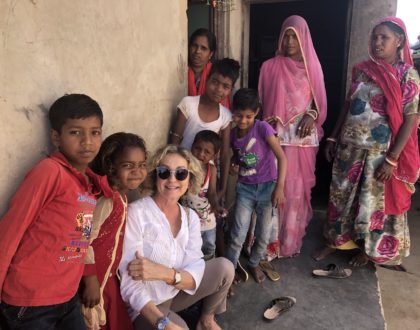 03 Aprile 2019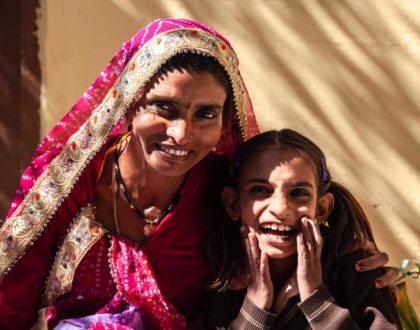 05 Marzo 2019