---
E dopo la cerimonia con l'intervento degli ambasciatori…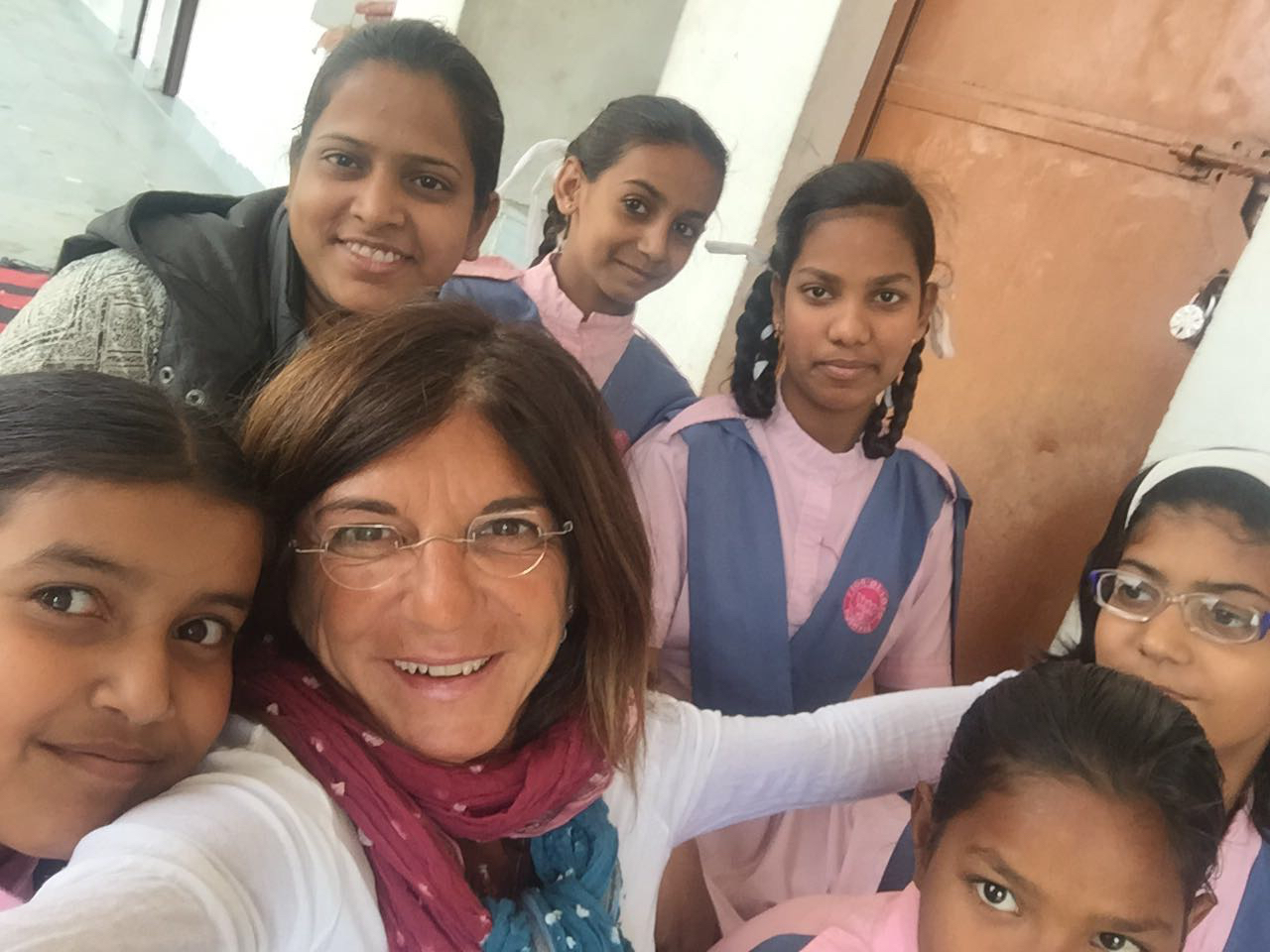 E dopo la cerimonia con l'intervento degli ambasciatori… Una cosa la devo proprio dire ora…
And after the ceremony with the ambassadors' interventions… I really have to say one thing…
…questo progetto con la fotografia mi è venuto in mente così, out of the blue, e sono stati l'energia e l'entusiasmo di Emanuela a convincermi che davvero lo avremmo potuto realizzare.
Da allora una serie di incontri "magici" e di eventi inaspettati hanno contraddistinto tutto quanto.
Come leggerete dalle parole di Emanuela abbiamo avuto ospite Lorenzo Angeloni, Ambasciatore Italiano in India che, colpito dal progetto, è venuto a trovarci e lui ha ufficialmente consegnato le macchine fotografiche ad ognuna delle 42 partecipanti. Fortissimo poi sentire l'ambasciatore indiano in Italia, Mr. Wadhwa, che ci ha inviato un video e insomma, anche a lui è piaciuto moltissimo quello che stiamo facendo.
Mannaggia che storia!
This photography project came to me just like this, out of the blue, and Emanuela'a energy and enthusiasms made me believe we could accomplish it. From then on it's been a series of encounters and experiences that are really one of a kind.
They have characterized everything. As you will read from Emanuela's words we hosted Lorenzo angeloni, Italian ambassador in India, that touched by our project, came to visit us and officially gave the cameras to each of the 42 girls. It was so strong to hear the Indian ambassador in Italy,…. that sent us a video and also he really appreciated what we are doing. What a story!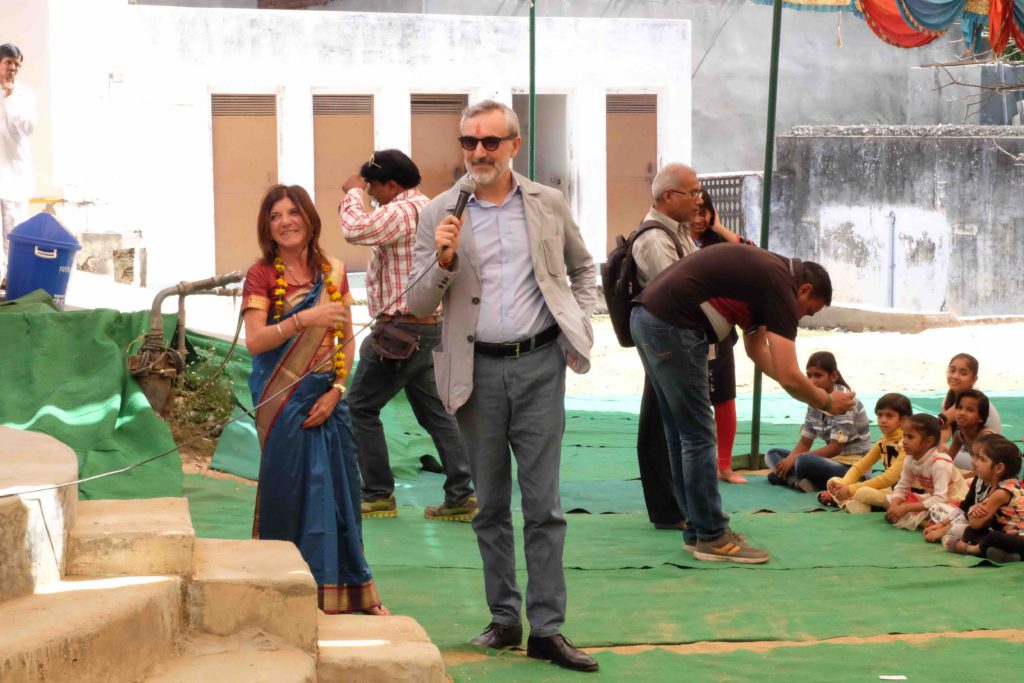 E questo ci tenevo a dirlo perché sono molti gli amici e le persone che ci hanno donato le macchine fotografiche. Qui però tengo particolarmente a ringraziare Barbara Gemma La Malfa, Marta Savoldelli, Maurizio Faraboni, Roberta Rabellotti che ha smosso la zona di porta ticinese e Claudio Tizzani che con il circolo fotografico della subalpina ci hanno regalato 8 apparecchi fotografici.
Torniamo a bomba su ciò che abbiamo organizzato ieri: qui non esistono più coordinate spazio temporali, per cui non so nemmeno dirvi che giorno della settimana sia, ma poco importa ai fini del racconto. Ieri abbiamo invece portato a zonzo altri 3 gruppi di ragazzine, le più grandi.
And I wanted to say this because the friends that donated the cameras are many. A particular thanks goes to Barbara Gemma La Malfa, Marta Savoldelli, Maurizio Faraboni, Roberta Rabellotti that spread the word in the areal of porta ticinese and Claudio Tizzani that with the "circolo fotografico della subalpina" donated to us 8 cameras. Let's go back to everything that we planned yesterday: here soave and time seem to have disappeared, so I don't even know what day of the week it is anymore, but this is irrelevant to the story. Yesterday we brought around 3 more groups of girls, the older ones.
Non avevamo molto tempo perché la scuola finiva prima ieri, ma ci siamo sparsi nei dintorni della scuola. Con il mio non sono dirvi dove siamo andate a perderci, le ragazzine mi chiedevano dove stessimo andando e si sono guardate sorprese quando ho risposto: andiamo e perdiamoci! Mi hanno lasciata avanzare, stringendosi tra loro, pur sorridendo. Poi ho pensato di usare la musica anche con loro e al suono dei Clash e di rock the casbah, hanno riso moltissimo, hanno acceso le macchine e solo la più seria del gruppo ci ha fatto notare, a mezzogiorno, che forse era meglio tornare a scuola.
We didn't have much time since school finished earlier yesterday so we just stayed close by.
I can't tell you exactly where we went while loosing ourselves, the girls asked me where we were going and they were so surprised when I answered let's just go and get lost! But they followed me, staying close to each other and smiling. Then I though of using music with them so to the beat of Clash and rock the flag again, they laughed so much and turned on their cameras, and only the most serious girl reminded us at 12 that maybe it was better to head back to school.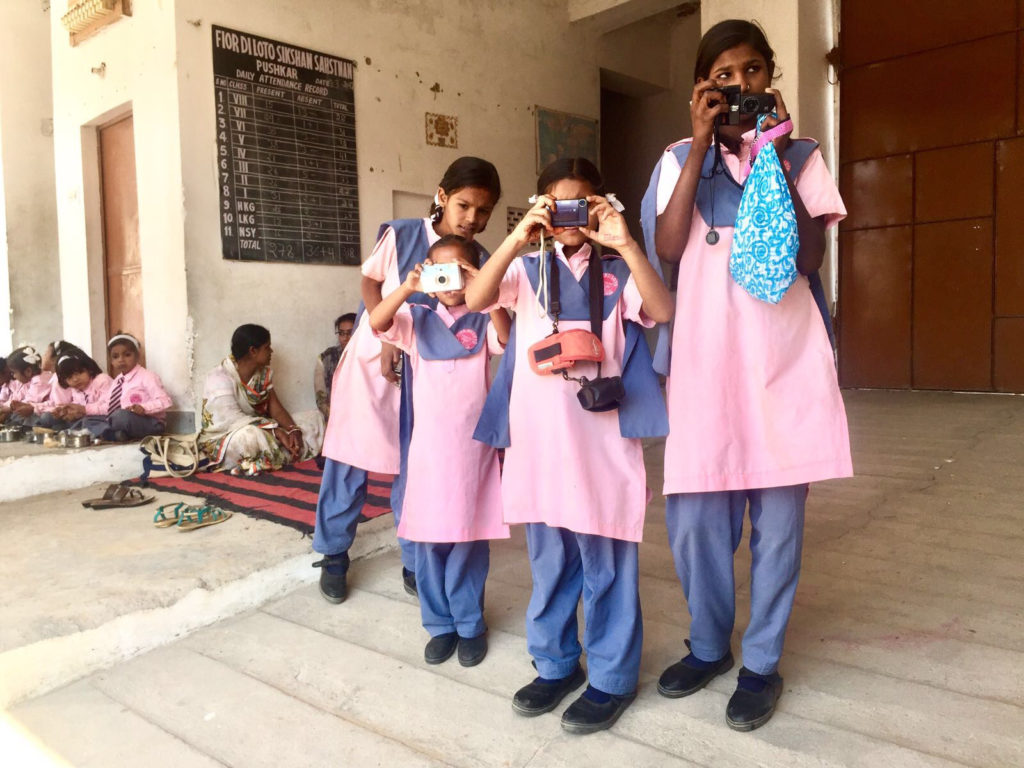 Buffo è stato quando abbiamo iniziato a fotografare una casupola, con un piccolo giardino antistante
Dalla porta esce una giovane donna ci saluta, ci fa segno di aspettare, entra per poi portarci a vedere un giornale indiano dove aveva letto del progetto ed aveva visto le foto dell'evento. Ci chiede se davvero siamo noi quelle lí, ahaha, che forza! Le ragazzine esultano, fotografano la donna con il giornale in mano, mentre lei timidamente ci chiede di farle una foto, perché ci terrebbe che le fotografe si potessero ricordare di lei…
Qui ci sta bene un altro "daje" prima di dirvi che comunque ora circa 12, tra ragazze e bambine, in questo momento staranno probabilmente facendo le reporter a casa loro, nei loro villaggi, tra la loro famigli ed i loro amici.
Sí è iniziata anche la parte del progetto nella quale confido molto: ognuna sola, libera di raccontare per raccontarsi, usando il linguaggio della luce, la fotografia.
Ma non finisce qui…
It was funny when we started photographing a small house with a little hand craft man sitting in front of it. From the done a young woman comes out and says hi to us, she tells to to wait and then she shows us an Indian journal with the pictures and the article talking about our project.  She asks us if it's really us on there, wow how cool was that!
The girls celebrate, take pictures of the lady holding the journal, when she shyly asked if they can take a picture of her so they will remember her… here another daje is perfect before telling you that now about 12, girls and young women, are probably playing the reporter in their houses and villages among their families and friends.
So the part of the project that I have more hopes for just started: each one alone, free to they'll her story and tell any story, using light and photography.
But it is not the end….
Articoli consigliati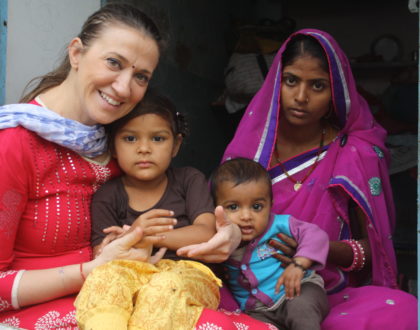 16 Aprile 2019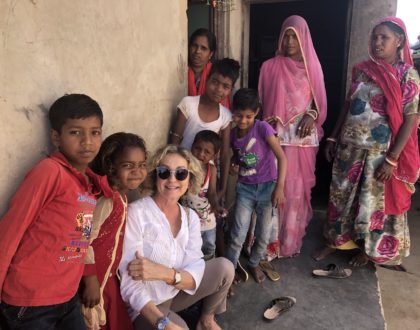 03 Aprile 2019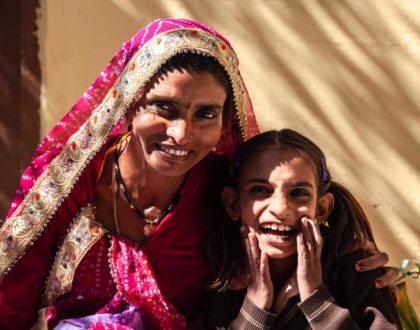 05 Marzo 2019