---
Children's India – illustrated tales in #kidsneedbooks – At Tata Literature Live! 2019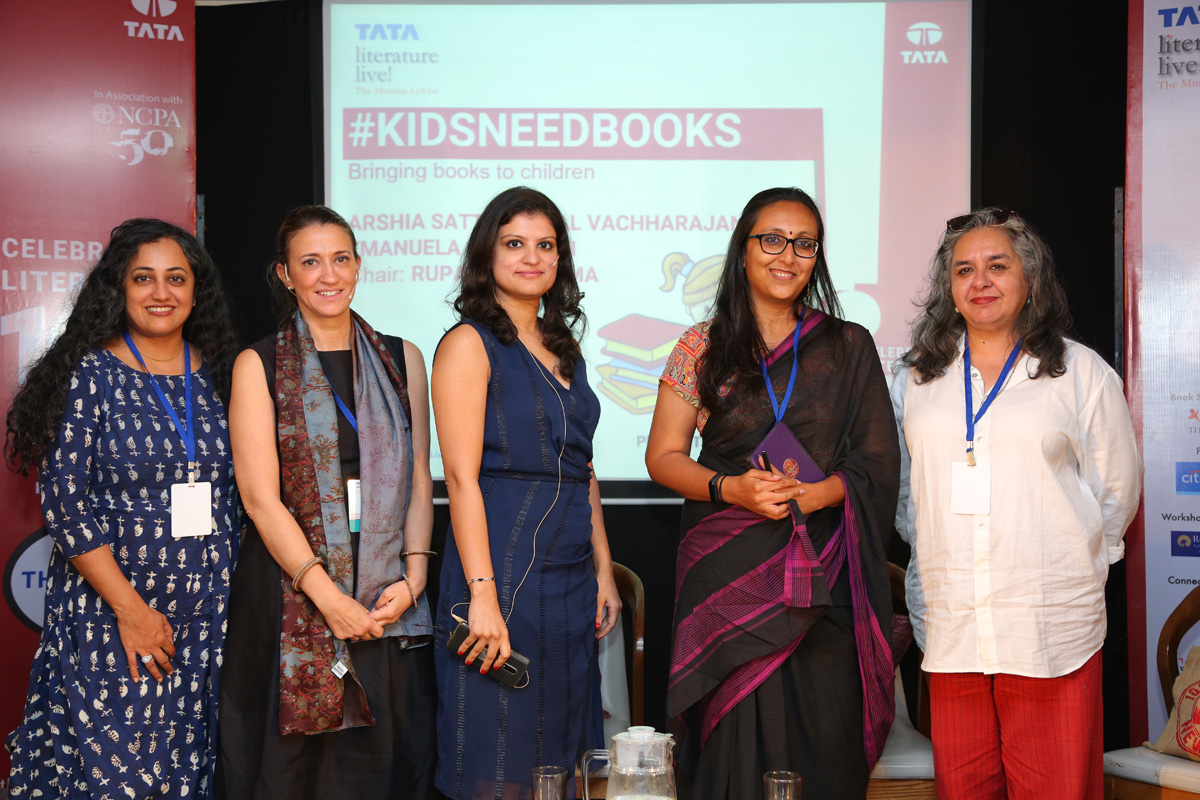 Children's India – illustrated tales in #kidsneedbooks – Tata Literature Live! 2019
L'India dei bambini – racconti illustrati in #kidsneedbooks – Tata Literature Live! 2019
Mumbai, 16th November 2019
Tata Literature Live! the largest literature festival of Mumbai had a rousing discussion on the necessity of reading and books amongst the children of today. The discussion was moderated by Ms. Rupangi Sharma and the panel was composed of eminent speakers Emanuela Sabbatini, Bijal Vachharajani and Arshia Sattar. The discussion focused heavily on modern day cultural trends and its influences on children and the place of books in a child's life today. The panel raised several points of interest including the importance of children's literature in producing young readers without which there would be no one to follow up reading as they progress in age. Not only does children's literature make the very foundation of the literature industry but also plays an important role in developing a sense of world and environmental awareness for the kids. It also further strengthens the bond between kids and their families. A point demonstrated by the presentation of Ms. Sabbatini's book Children's India (IT: L'India dei bambini).
Ms. Sabbatini, "Cavaliere della Repubblica Italiana", has closely been working with the local community of Pushkar via AFLIN Onlus to educate and protect the girls of the community.
Children's India is her attempt towards keeping alive the great tradition of oral storytelling. Specially witnessed in small rural communities like Pushkar where education is sparse and these stories play an incredibly important role in developing the values and awareness of children. For Children's India, Emanuela encouraged more than 200 female children to write down the stories that they have heard growing up in their own words so that these tales can be kept alive and the time honoured tradition of passing down the tales from one generation to another can get the respect it deserves. The book is accompanied by beautiful illustrations for each story printed. It even goes the extra mile by beautifully merging the kids own handwriting in the adjoining illustration for each tale. The book was presented to the audience (that included, academicians, parents with their young children and a healthy mix of literature and culture enthusiasts) and was well received by both the audience members and the panellists. Special attention was given to the fact that all the tales within the book have been written by young girls and the stories themselves were recognised for their cultural significance. It was even pointed out that while some of these stories originated in India others have travelled the world with origins as far as South Africa and now been localised and accepted in India as its own. The book's journey from the hands of kids in Pushkar to a beautifully printed book in Italy was well appreciated and seemed to influence many of the attendees. Kidsneedsbooks turned out to be not only an insightful session that demonstrated the importance of the session title but a delightful one that spoke about crossing cultural and global boundaries via storytelling and literature.
Ms. Emanuela Sabbatini will soon be presenting her book in Jaipur Literature Festival – the world's largest free literature festival.
**************
Mumbai, 16 novembre 2019

AFLIN ha partecipato al Tata Literature Live! il più grande festival di letteratura di Mumbai, in una discussione dal titolo KidsNeedBooks dedicata al bisogno di libri tra i bambini di oggi. Moderata da Rupangi Sharma,  la conversazione, che ha visto la partecipazione di Emanuela Sabbatini, Bijal Vachharajani e Arshia Sattar, la discussione si è concentrata fortemente sulle tendenze culturali dei nostri giorni, sulle loro influenze sui bambini e sul ruolo dei libri nella vita di un bambino di oggi.
Il panel ha sollevato diversi punti di interesse, tra cui l'importanza della letteratura per bambini nella formazione di giovani lettori. La letteratura per l'infanzia non solo costituisce la base del settore letterario, ma svolge anche un ruolo importante nello sviluppo di un senso del mondo e della consapevolezza ambientale per i bambini. Inoltre, rafforza ulteriormente il legame tra i bambini e le loro famiglie. Un punto dimostrato dalla presentazione del libro della signora Sabbatini "Children's India" (IT: L'India dei bambini).
Emanuela Sabbatini, "Cavaliere della Repubblica Italiana", lavora a stretto contatto con la comunità locale di Pushkar, via AFLIN Onlus, per educare e proteggere le ragazze della comunità.
L'India dei bambini è il suo tentativo di mantenere viva la grande tradizione della narrazione orale. Testimonianza speciale in piccole comunità rurali, come Pushkar, dove l'istruzione è scarsa e queste storie svolgono un ruolo incredibilmente importante nello sviluppo dei valori e della consapevolezza dei bambini. Per l'India dei bambini, Emanuela ha chiesto a più di 200 bambine di scrivere le storie che hanno sentito con le loro stesse parole, in modo che queste storie possano essere mantenute in vita e tramandate. Ogni storia è accompagnata da splendide illustrazioni, unendo le frasi in hindi dei bambini e l'illustrazione. Il libro è stato presentato al pubblico (inclusi accademici, genitori con i loro bambini e un mix di appassionati) ed è stato ben accolto sia dai membri del pubblico che dai membri del panel. Particolare risalto è stato dato dal fatto che tutte le storie nel libro sono state scritte da ragazze giovani e le storie stesse sono state riconosciute per il loro significato culturale. È stato anche sottolineato che mentre alcune di queste storie sono nate in India, altre hanno girato il mondo con origini fino al Sud Africa e ora sono state localizzate e accettate in India come proprie. Il fatto poi che il libro sia passato dai ricordi dei bambini di Pushkar a un illustratore e a una stamperia in Italia è stato molto apprezzato.
Kidsneedsbooks è stata lòoccasione di attraversare i confini culturali e globali attraverso la narrazione e la letteratura.  Emanuela Sabbatini presenterà presto il suo libro al Jaipur Literature Festival, il più grande festival di letteratura al mondo.
Articoli consigliati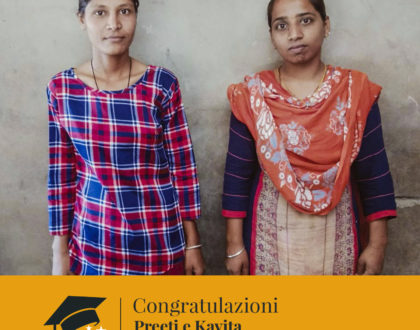 01 Maggio 2022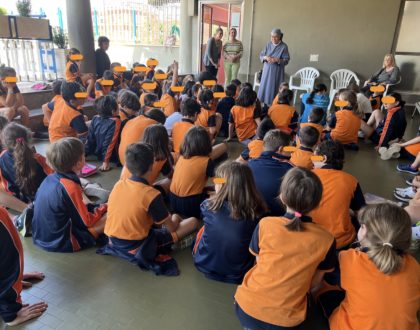 01 Maggio 2022