---
Day 5 – First day of the month: it's pension day!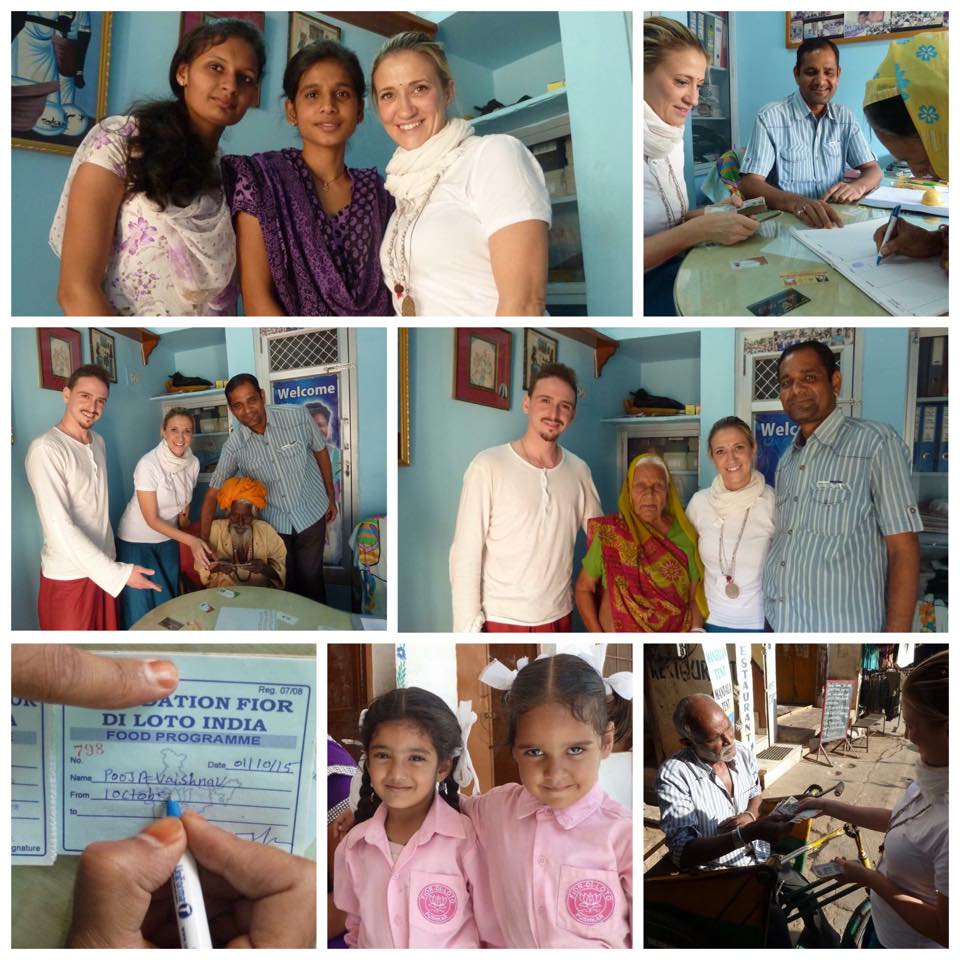 Emanuela Sabbatini's diary – Day 5
First day of the month: it's pension day!
In the morning, at school, we helped a bit to coordinate our young Spanish volunteers with their work with the girls, and at 16.00 everybody in the office for the event of the day. In perfect time all the widows were waiting outside to get their pension which every month the Foundation provides them.
While the women one by one are entering the office, I could feel the emotions, the sufferings, the hopes that they were bringing with them, beneath a veil, a soft smile, a shy look. Old, young, all of them, with big strength and dignity, thank with their hands together in the middle of their chest, as sign of big appreciation. After the pension, the seniors come. Not so many though, unfortunately four of them also left us.
Next came the bonus for the food support for some families, and also here I couls see in their eyes, and feel in their hearts an infinite joy. Being able to sponsor some food is another gift.
At last, some of our university girls came to get their little extra tuition fee. Awesome see those girls reaching the college with their great effort! Also two girls almost becoming nurse, arrived. This is our most important goal, having the girls reaching for their study goals!
There is still a lot to do to realize so many dreams and to give more chances to choose.
What we are doing is a lot, but a lot more is what people is doing to make all this possible.
Thank you!