---
In India è sempre festa!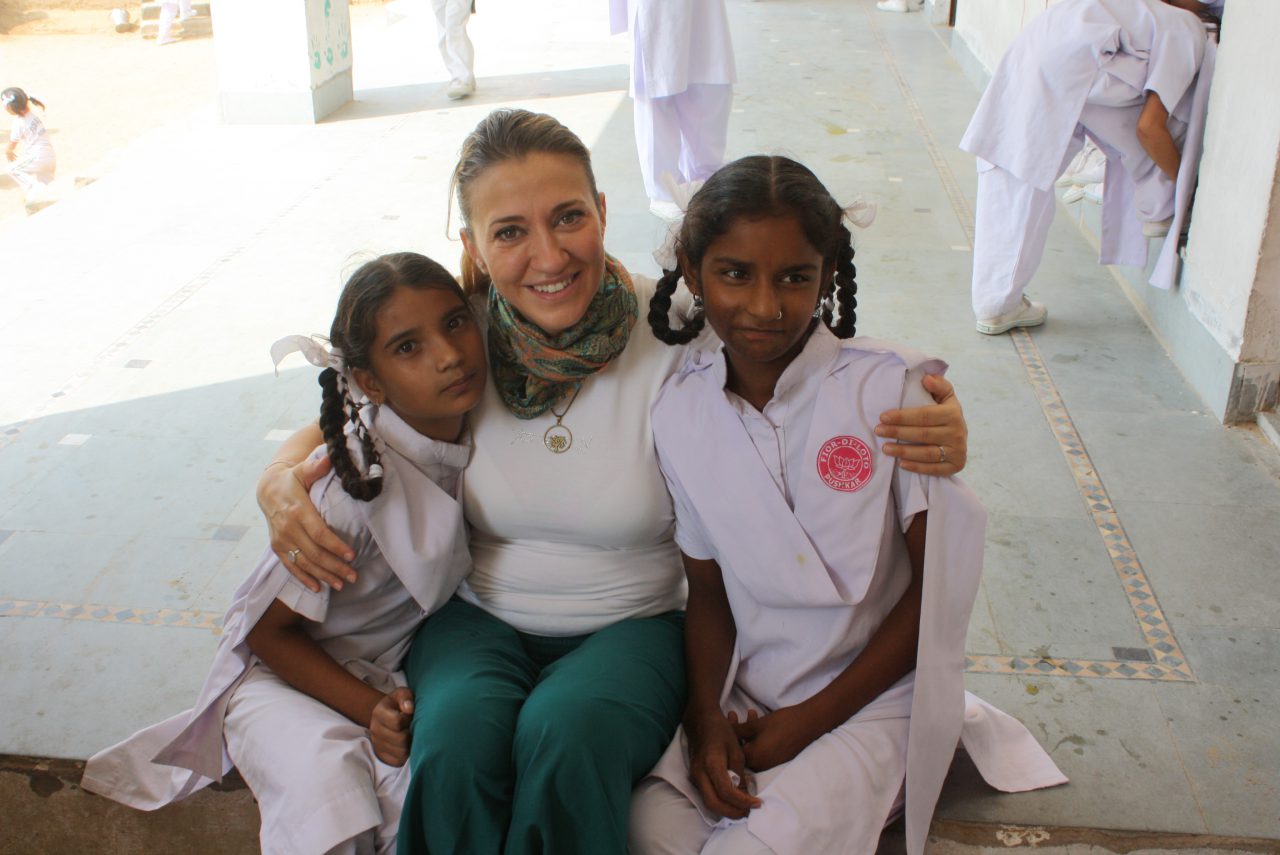 In questi giorni, a scuola, le bimbe sono impegnate a fare gli esami di tutte le materie.
In India is alway festival! These days at school the girls are doing the exams in all subjects.
Ogni anno sono previsti 4 esami più uno finale per il completamento del programma scolastico.
Con Patrizia qualche giorno fa siamo passate a scuola, durante la pausa, per salutarle e con grande stupore abbiamo visto le loro creazioni per l'esame di arte. Sono tutte bravissime! Riescono a fare dei lavori di grande precisione e creatività pur avendo poco materiale. Riciclano molti materiali e questo ci è piaciuto ancora di più!
Abbiamo chiamato classe per classe e le ragazze ci hanno mostrato, molto orgogliose, le loro opere d'arte.
Every year there are 4 plus one final exam to complete the curriculum.
With Patrizia few days ago we went to the school during the break to greet the girls and we were astonished when we saw their creations for the art exam. They are all excellent! They can work with great precision and creativity while having little materials. They recycle many materials and we liked this even more!
We called the girls class by class and they showed us, very proud, their art works.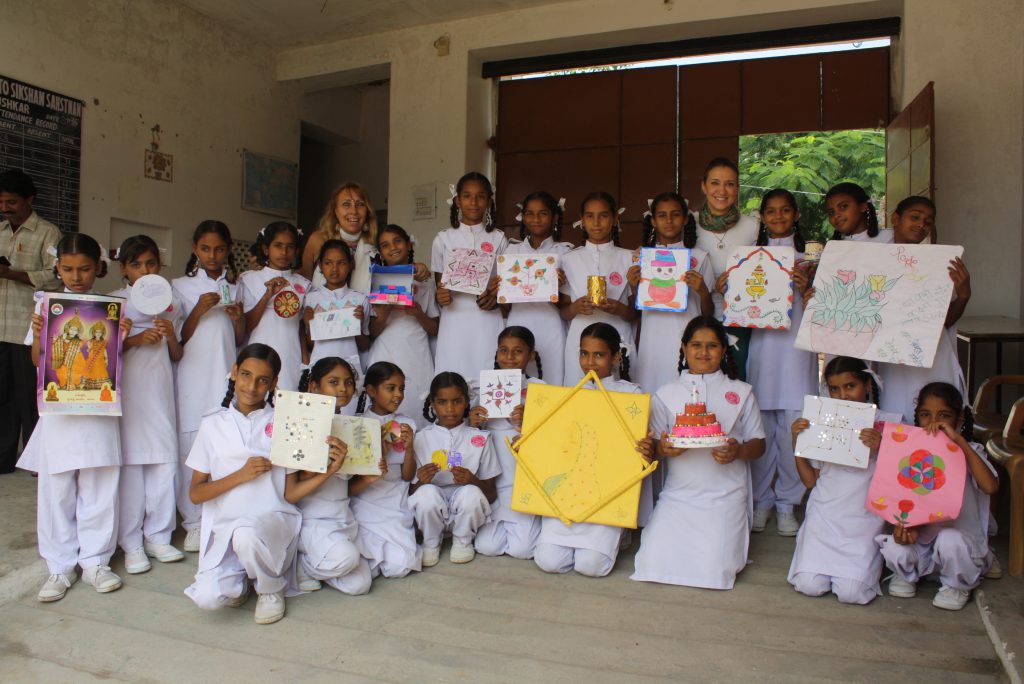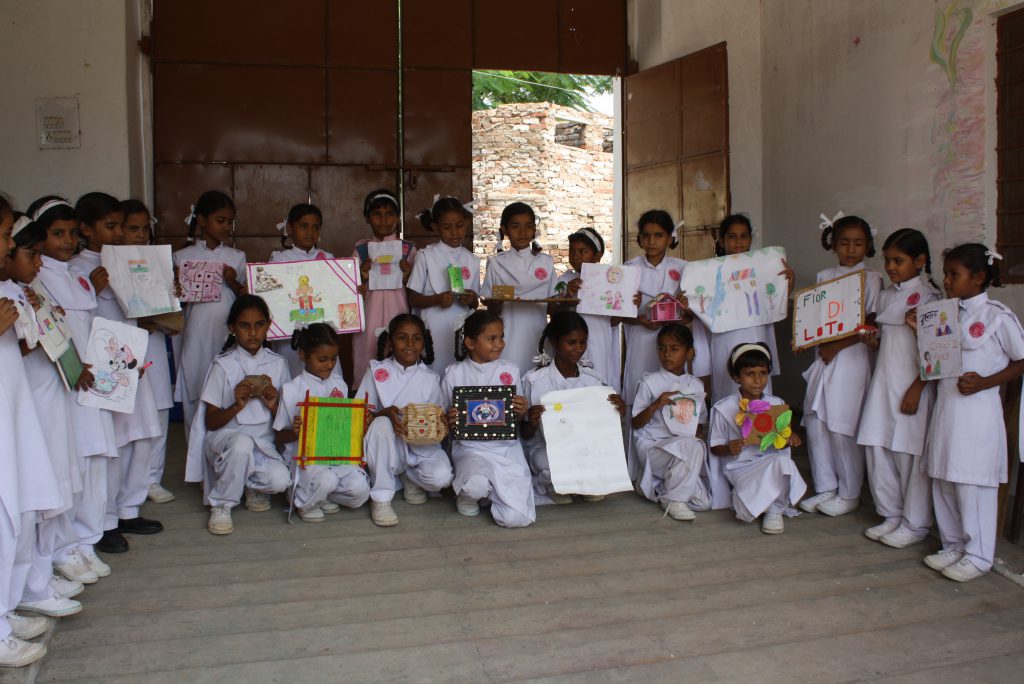 Le idee in questi momenti scorrono velocemente e a volte sono tante!
Così abbiamo deciso di scegliere alcune creazioni delle bimbe da portare in Italia con l'idea di organizzare delle mostre.
Le ragazze erano tutte contente nel sapere che le loro creazioni sarebbero arrivate in un altro paese.
Il primo di ottobre è iniziata in India la festa del Navaratri che significa "nove notti".
E' la più grande festa Indù che si celebra due volte l'anno, in primavera e in autunno. Il Rama-Navaratri di primavera e il Durga-Navaratri d'autunno. Noi ci siamo trovate nel Durga-Navatri. Durante il Navaratri si balla tutte le sere. Tutte le donne si ritrovano vicino le loro case, nelle piazze, con dei vestiti bellissimi e ballano felici e spensierate in onore della Dea Madre, Durga.
Così anche io e Patrizia abbiamo preso parte a questo rito di festa insieme alle nostre amiche indiane.
The ideas in these moments run fast and sometimes they are so many!
So we decided to choose some of the creations of the girls to take with us to Italy with the idea of organizing some exhibitions.
The girls were happy to know that their creations would arrive in another country.
The 1st of October began in India the festival of Navaratri which means "nine nights."
This is the biggest Hindu festival which is celebrated twice a year, in spring and autumn. The Rama-Navaratri in spring and Durga Navaratri in autumn. We are now in the Durga-Navatri. During the Navaratri women dance every night. All women are found near their homes, in the streets, with beautiful clothes and they dance happy and relaxed in honor of the Mother Goddess, Durga.
So myself and Patrizia have taken part in this festive ritual along with our Indian friends.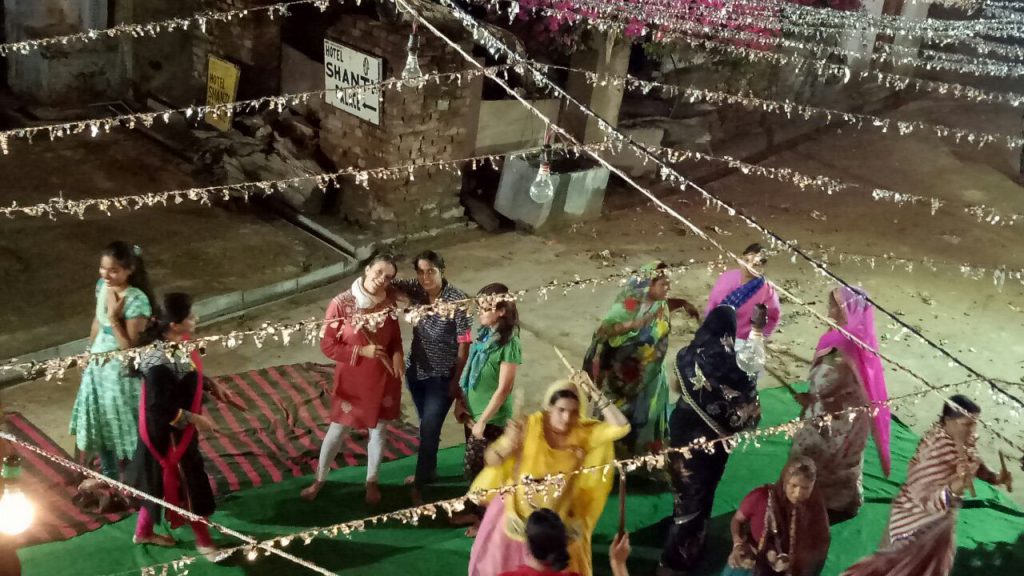 Il 10 ottobre sono andata a Delhi per incontrare l'Ambasciatore Italiano in India ed è stata una sorpresa entrare in Ambasciata e vedere all'ingresso la scocca della Ferrari da formula 1!
All'interno molte immagini di Roma e Firenze e mentre ero in attesa ho pensato "Wow sono a casa!".
Bellissimo l'incontro con l'Ambasciatore Angeloni che ha preso a cuore la nostra missione in India.
Ieri sono tornata a Pushkar e in India Puskar è la mia casa! Felice di essere di nuovo qui con Patrizia e Bittu abbiamo partecipato ad un'altra festa "Dussehra".
Qui è sempre festa!!
On October 10, I went to Delhi to meet the Italian Ambassador and it was a wonderful feeling to see the entrance of the Embassy and a Ferrari shell!
Inside there were many images of Rome and Florence, and while I was waiting I thought "Wow I'm at home!".
I had a nice meeting with the Ambassador Angeloni who liked a lot our mission in India.
Yesterday I went back to Pushkar, my home in India! Happy to be back here with Patrizia and Bittu we attended another festival, "Dussehra".
Here there is always a festival!!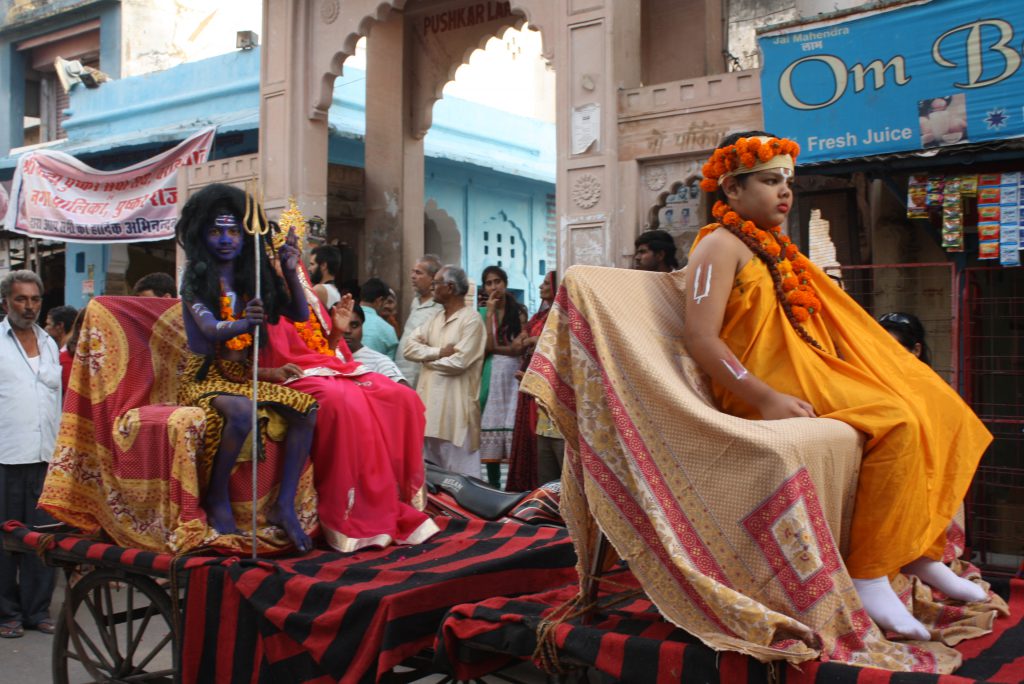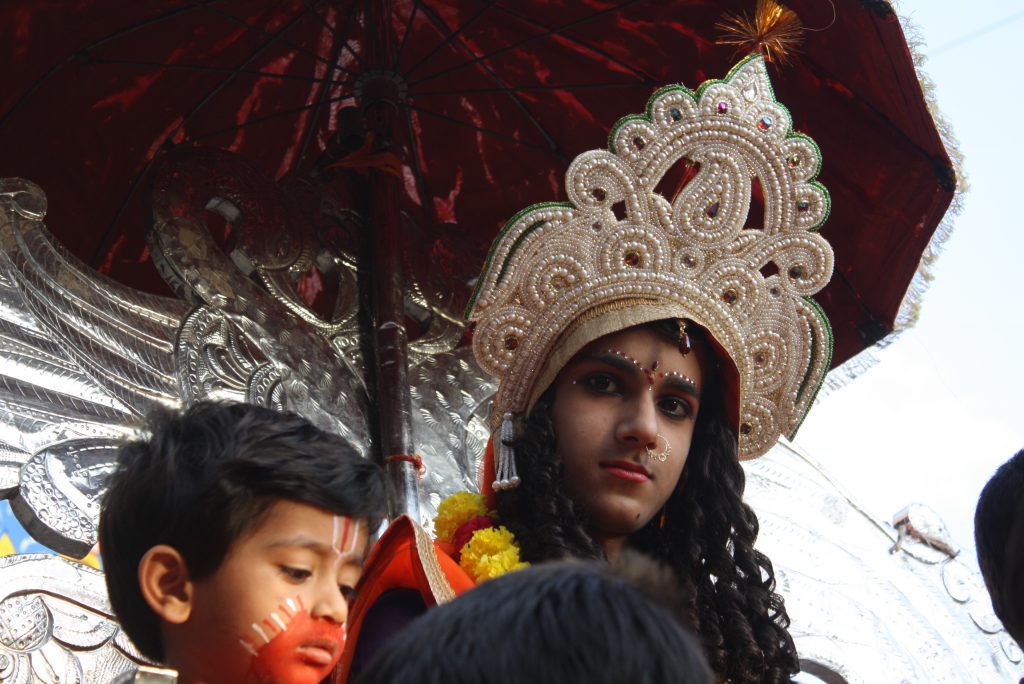 Dussehra è considerata festività nazionale indiana che ricorre 20 giorni prima del Diwali (la festa delle luci), altra importante festività religiosa indiana. Con Dussehra gli induisti celebrano la vittoria del dio indù Rama sul re demone Ravana (re di Sri Lanka). Ci sono fiere all'aperto (melas) e le effigi di Ravana vengono allestite durante il giorno per essere bruciate alla sera sui falò (i fuochi di artificio vengono posti dentro queste statue di carta e legno).
Dussehra is considered Indian national holiday which falls 20 days before Diwali (the festival of lights), another major Indian religious festival. With Dussehra Hindus celebrate the victory of the Hindu god Rama over the demon king Ravana (King of Sri Lanka). There were outdoor fairs (melas) and effigies of Ravana are held during the day to be burned on the bonfire night (the fireworks are placed inside these paper and wooden statues).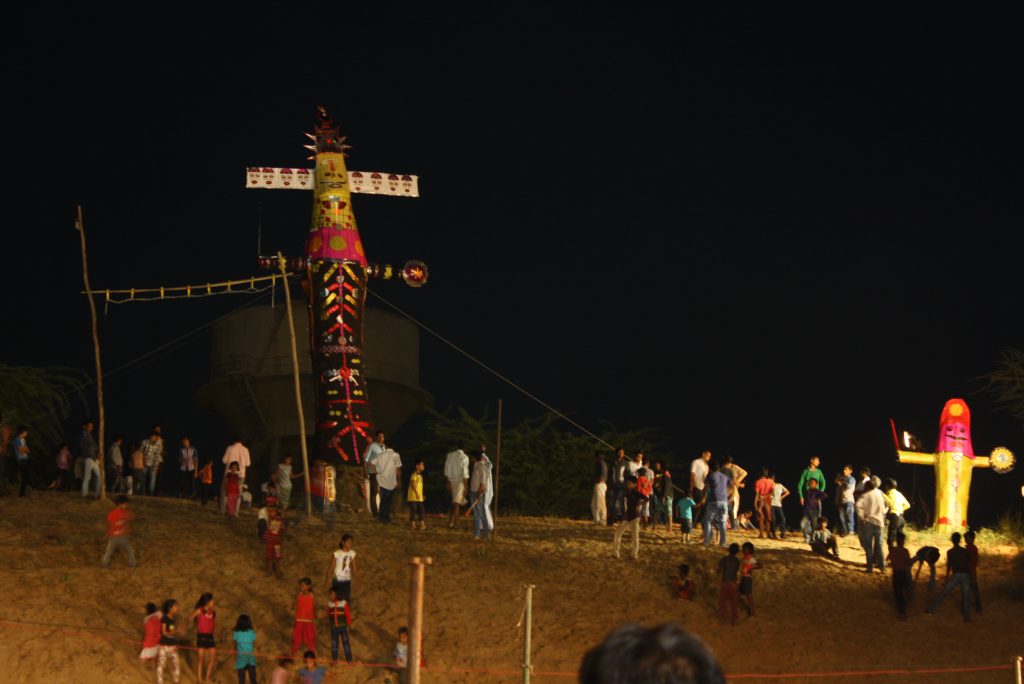 Ieri abbiamo assistito a questa festa con i fuochi d'artificio. Abbiamo anche incontrato alcune delle nostre bimbe, che come sempre ci sono corse in contro felici di vederci, e abbiamo passato un po' di tempo insieme.
Yesterday we attended this celebration. We also met some of our girls, as always they were very happy to see us, and we spent some time together.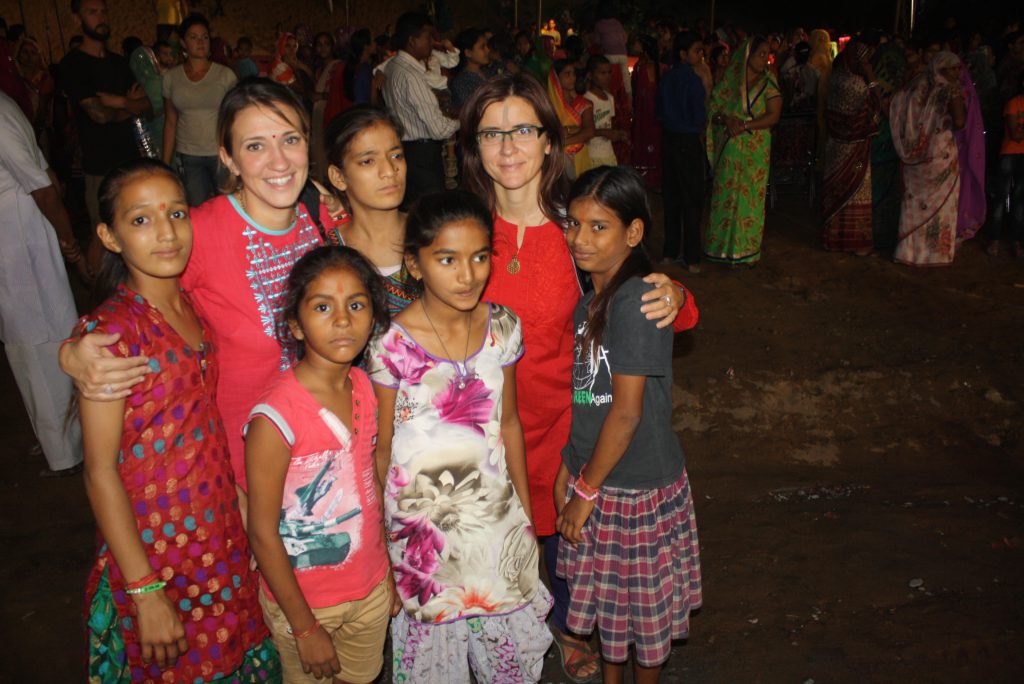 Oggi abbiamo ripreso il lavoro intenso…e vediamo che aumenta sempre di più! Non capiamo se le idee contagiano noi o siamo noi che contagiamo le nostre idee!
Ma siamo felici e andiamo avanti senza fermarci.
Today we continued our hard work… and we realized that it increases more and more! We do not understand if the ideas catch us or it is us to catch our ideas!
But we are happy and move on without stopping.
Articoli consigliati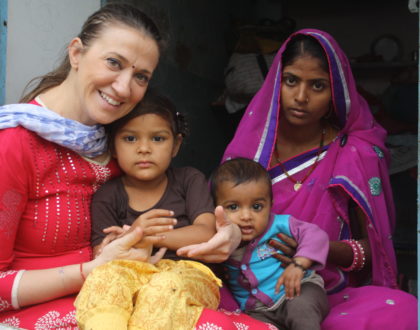 16 Aprile 2019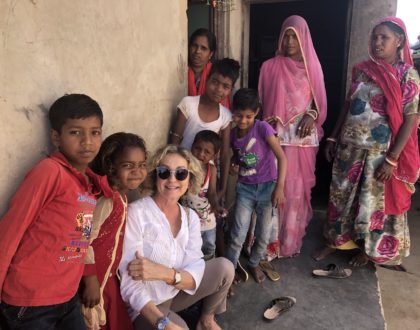 03 Aprile 2019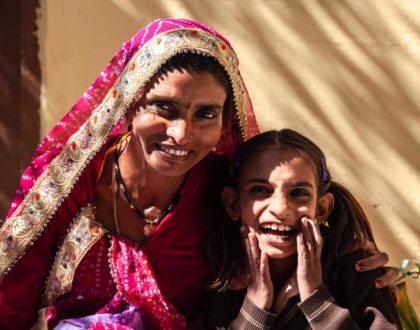 05 Marzo 2019