---
Idee, progetti e legami
Ieri mattina con Patrizia siamo andate a scuola per organizzare il piano delle attività che verranno fatte nelle prossime settimane.
Ideas, projects and bonds
Yesterday morning I went to school with Patrizia to organize the activities that will be done in the next weeks.
Le bimbe si stanno preparando per gli esami che ci saranno dal 5 all'8 ottobre e sono molto impegnate a intensificare il loro studio. Senza disturbarle lavoriamo con Mara per organizzare al meglio le attività che vedranno le bimbe coinvolte in progetti di arte e nella continuazione del corso di computer.
The girls are preparing for the exams that will be from the 5th to the 8th of October and they are very busy and concentrated on their studying.
Without disturbing them we are working with Mara to plan in the best way possible the art activities and continuation of the computer course for them.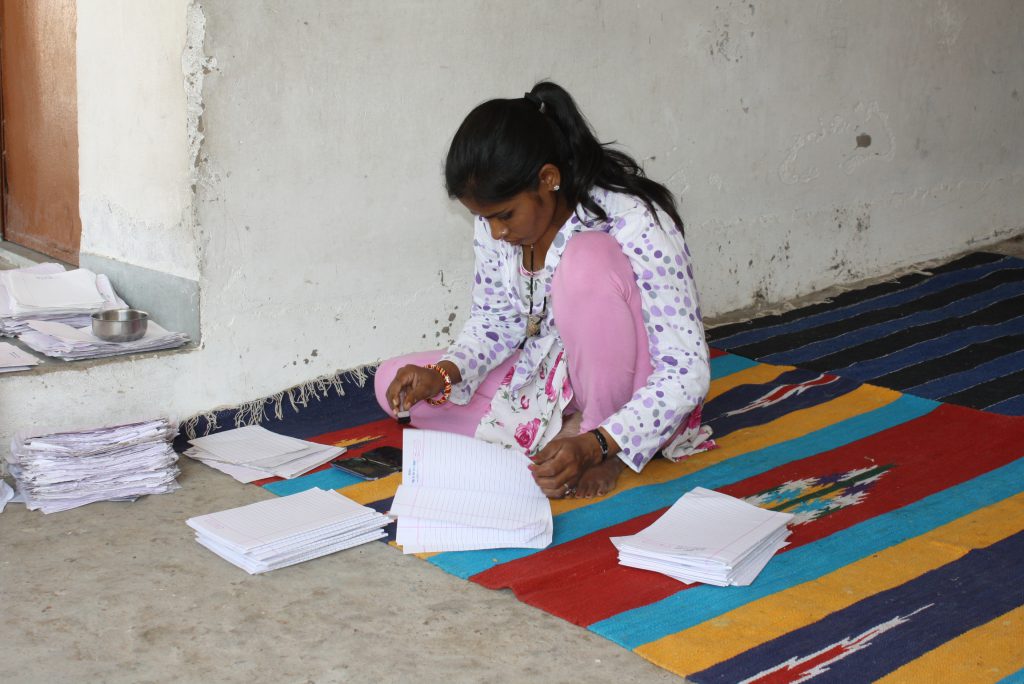 Stiamo riscontrando molto interesse da parte delle bimbe per il computer e ci piacerebbe tantissimo poter migliorare l'aula dedicata a questo mettendo dei laptop nuovi, aumentandoli di numero, in modo da poter coinvolgere più bimbe. Per questo motivo faremo una campagna di raccolta laptop da portare a Pushkar. Sarebbe un altro bellissimo progetto da realizzare insieme!
The girls are very interested and enjoy it and we would love to improve the class dedicated to this by equipping it with new computers and more of them so the class could be for more students. For this reason we will do a campaign of collection of laptops to bring to Pushkar. It would be another amazing project to realize together!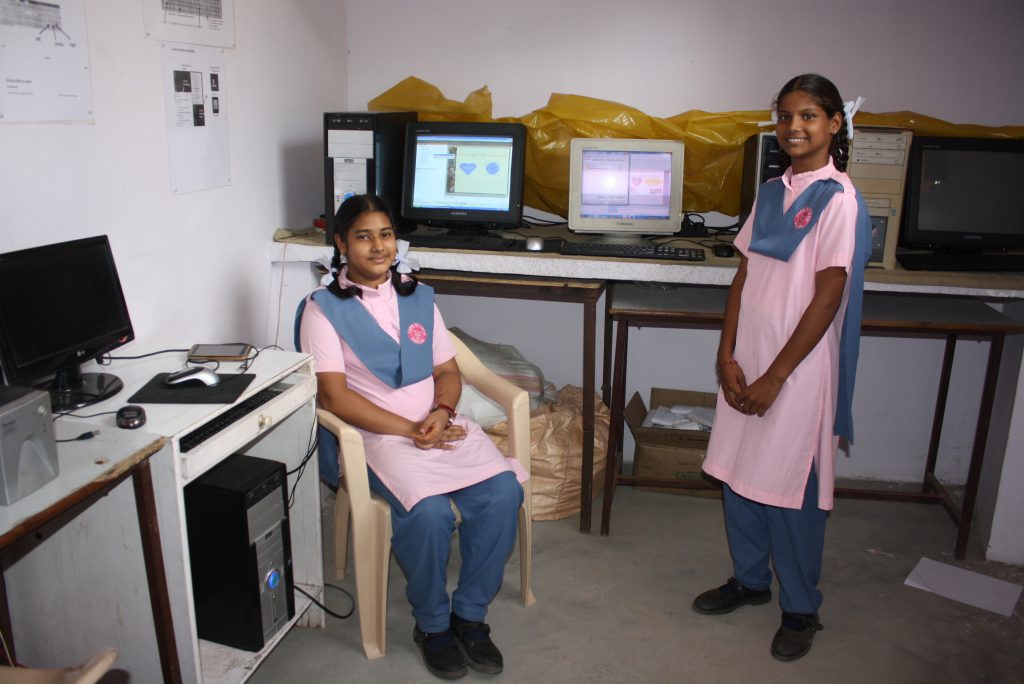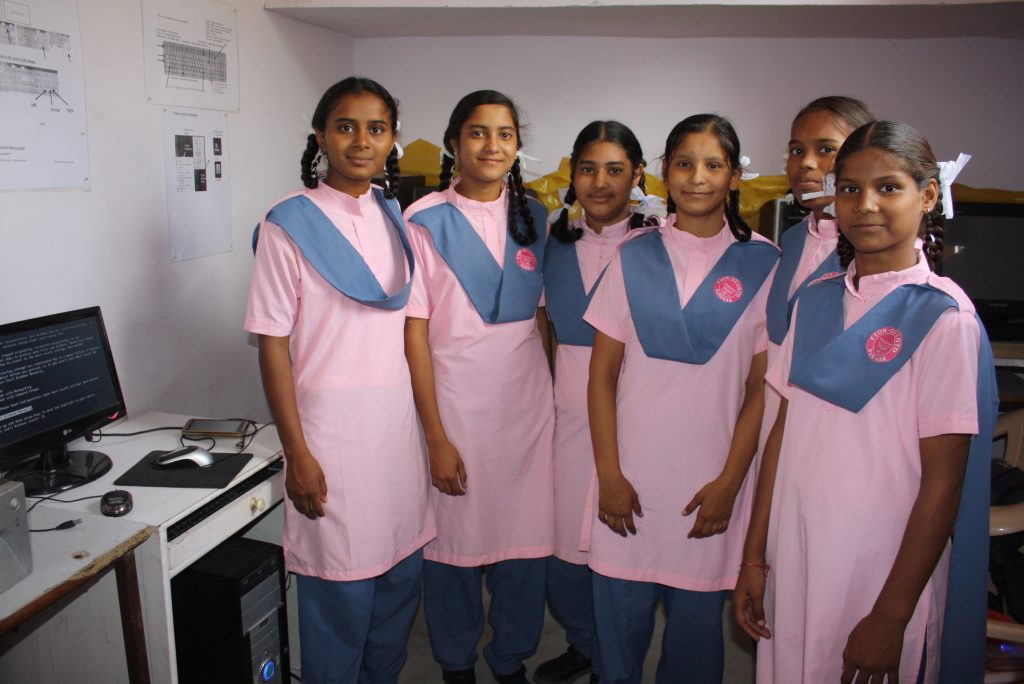 Durante la permanenza a scuola ho consegnato alla piccola Saloni la lettera dei suoi sponsor italiani. È stata felicissima e molto emozionata…anche io devo ammetterlo! La gioia nei suoi occhi di vedere la foto di chi con grande amore la aiuta negli studi resta nel cuore. Pinki mi ha aiutata nella traduzione in hindi e tutte le bimbe intorno erano interessate a sapere cosa ci fosse scritto. Saloni ha preso la busta come se fosse un tesoro prezioso, timidamente e con un grande sorriso è tornata in classe.
During school I gave Saloni the letter from her Italian sponsor. She was so happy and touched…. and I have to admit also I was. The happiness in her eyes when she saw the picture of who with love helps her study will stay forever in my heart. Pinky helped me translate it in Hindi and all the girls around were curious to know what was happening. Saloni took the letter as if it was a precious gift, shyly and with a big smile she went back to class.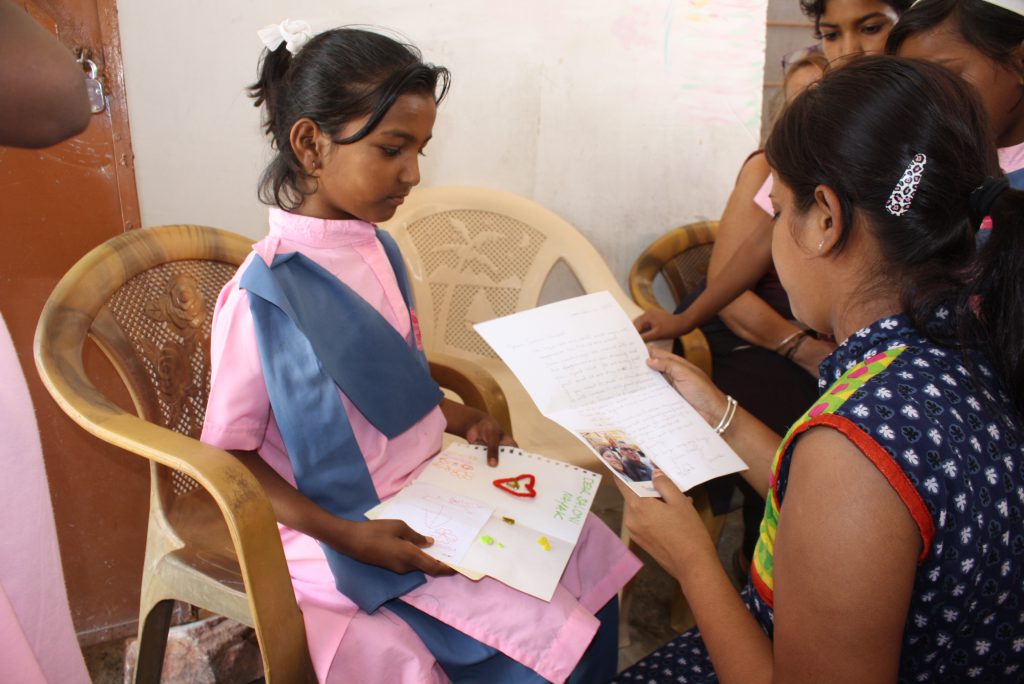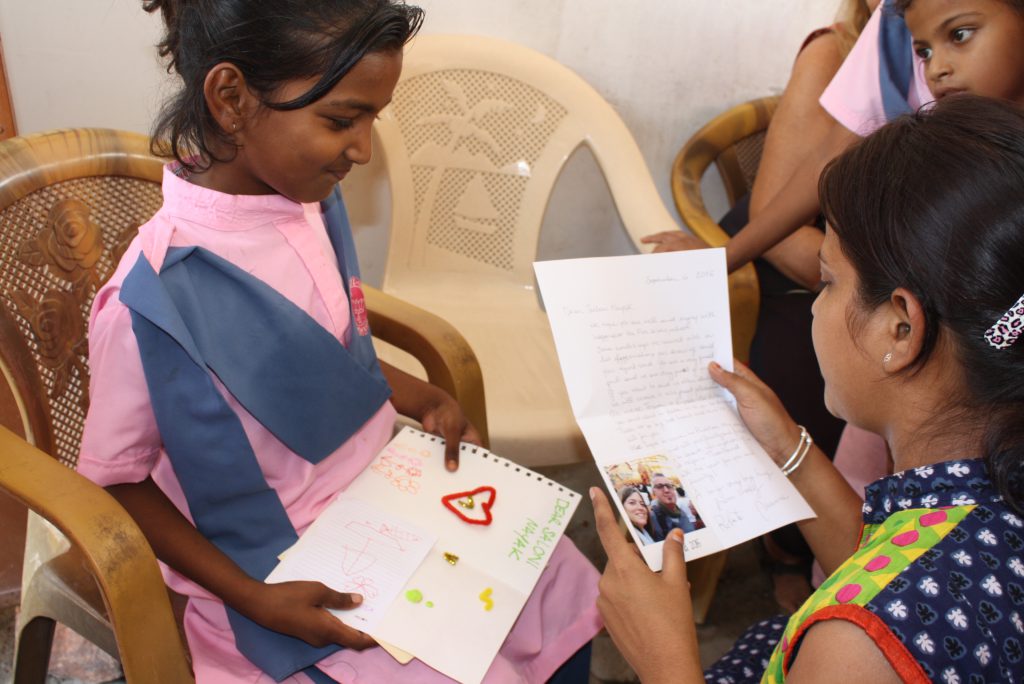 Spero che tutti gli sponsor possano inviarci le lettere da dare alle bimbe perché credetemi è un gesto veramente unico per le loro. Le distanze si accorciano e sono orgogliose di vedere che oltre al sostegno vero e proprio ci sia il pensiero e lo scambio.
Non si è mai lontani se i cuori sono vicini.
I hope that all the sponsors will send us letters to give the girls because believe me it is something very precious for them. Distances become shorter and I am proud to see that there is not only support but also thought and exchange.
We are never far away if our heart are close.
Articoli consigliati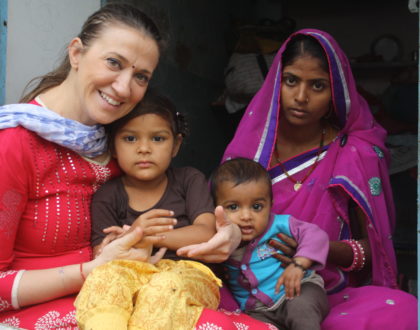 16 Aprile 2019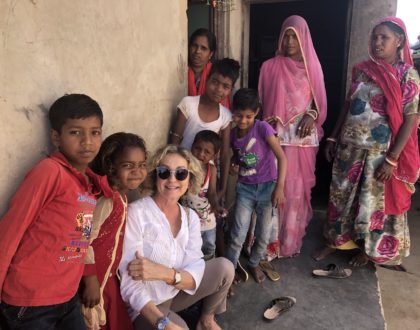 03 Aprile 2019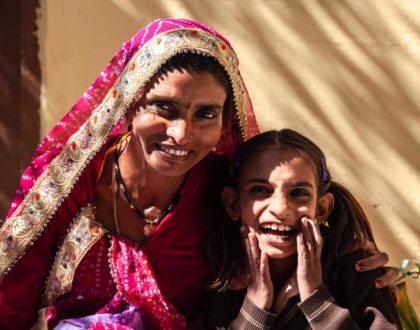 05 Marzo 2019