---
Emozione dopo emozione…cantava Eros Ramazzotti
Un nuovo mese è iniziato e come ogni inizio ci sono sempre emozioni nuove.
A new month has started and like every new beginning it is full of emotions.

Ieri, primo di ottobre, come ad ogni primo del mese, l'ufficio della Fondazione ha accolto le vedove per la consegna delle pensioni, le famiglie per la consegna del voucher per il cibo, gli anziani per il sostentamento e le ragazze del college per il contribuito delle tasse universitarie. Tutto questo è stato molto  emozionante per me come se partecipassi per la prima volta. C'era anche Patrizia ed è rimasta molto colpita dal fatto che non era solo una formalità o un rito ma c'era la gioia di incontrare queste persone e avere un riscontro con loro.
Yesterday on the first day of October the Foundations's office welcomed the widows for the collection of the pensions, the families for the food vouchers, the elderly for the support and the college girls for the contribution to their tuition. Everything touched me very much as if I was assisting for the first time. Also Patrizia was there and she was very surprised of how this is not just a formality or a ritual but of how much joy you could feel and the beauty of encountering these people.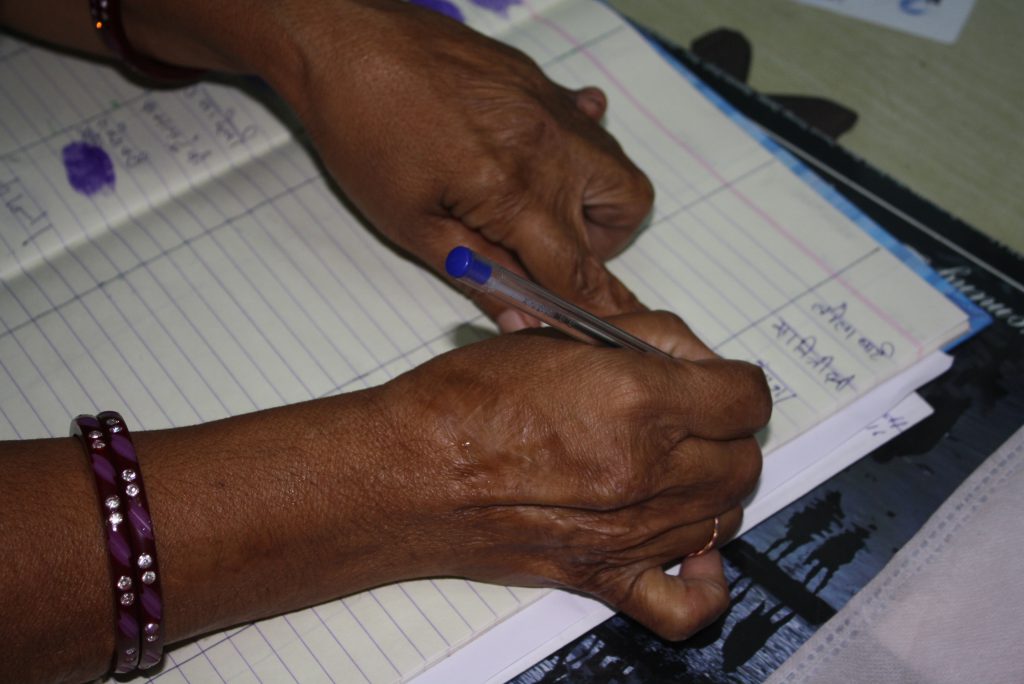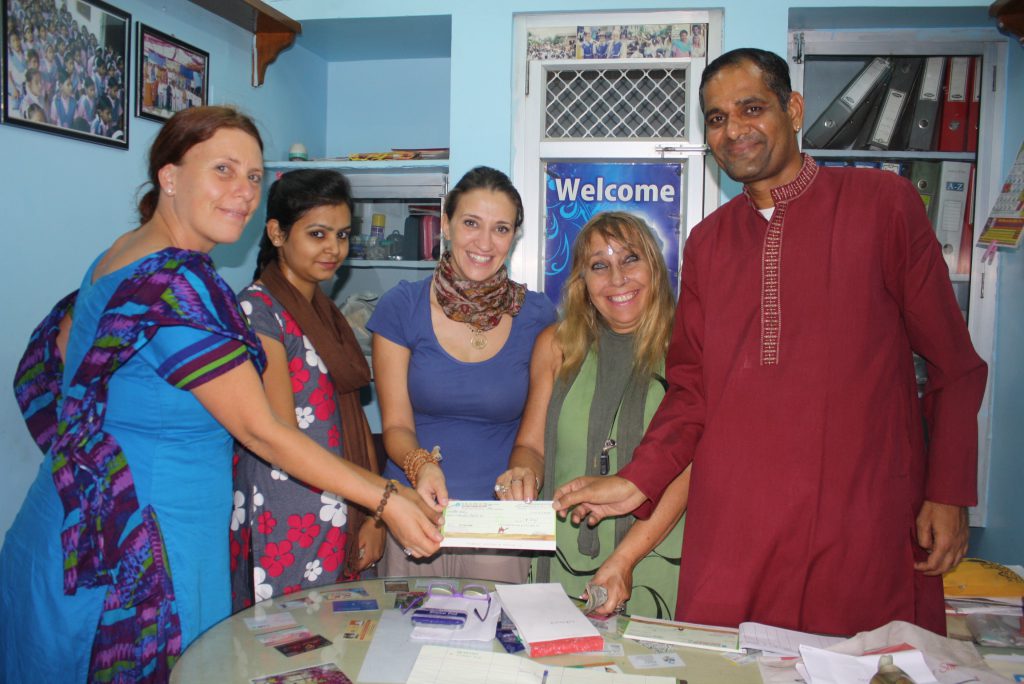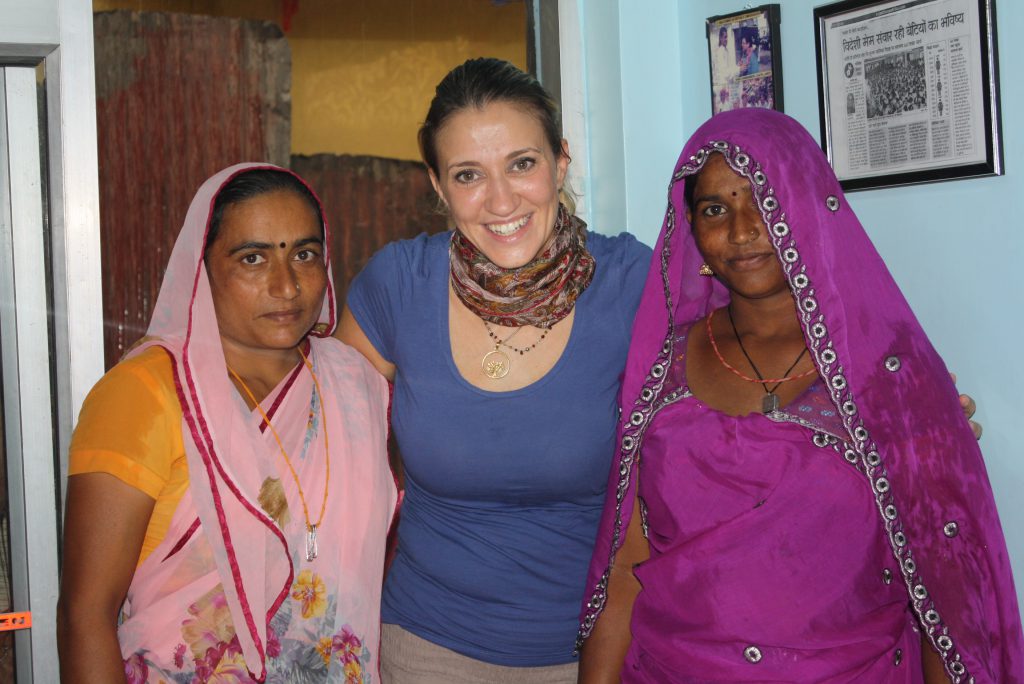 A noi sembra così normale invece per loro è un regalo immenso! A me è emozionato molto il fatto di vederle crescere anno dopo anno e vederle andare avanti con grande orgoglio.
Oggi invece ci siamo dedicate con Patrizia a preparare dei bellissimi lavori che inizieremo domani a scuola con le bimbe. Faremo anche una sorpresa per una cara amica di Patrizia che per ora non possiamo dire ma la scoprirete presto!
For us it seems so normal but for them it is a huge gift! I was particularly touched seeing them grow year after year and proudly seeing them advance.
Today instead me and Patrizia prepared some amazing activities we will start with the girls in school tomorrow. We will also do a big surprise to one of Patrizia's friend but for now we can't spoil it, you'll find out soon enough!

Non ci fermiamo mai e molte persone si stupiscono che continuiamo a lavorare fino a tardi ma noi lo facciamo veramente con il cuore e tutto questo ci rende felici.
Abbiamo creato una bellissima sinergia e condividiamo tante cose.
L'India unisce in una magica energia di cuore.
We never stop and some people are surprised that we keep working till late at night but we really do it with our hearts and it makes us very happy. We created a great energy together and share many things. India pulls us together in a magical energy of the heart.
Articoli consigliati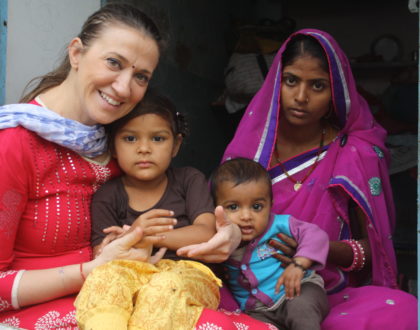 16 Aprile 2019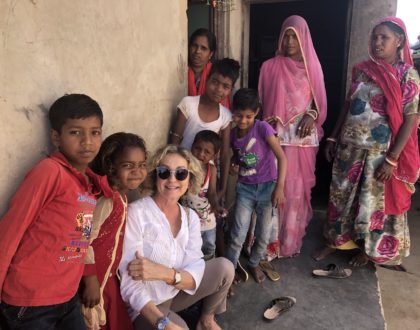 03 Aprile 2019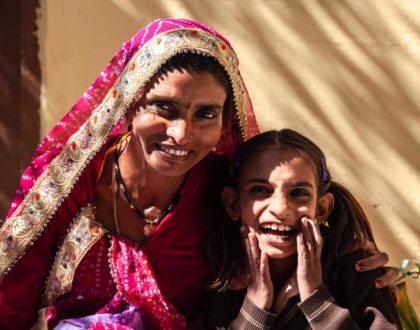 05 Marzo 2019