---
E la festa continua!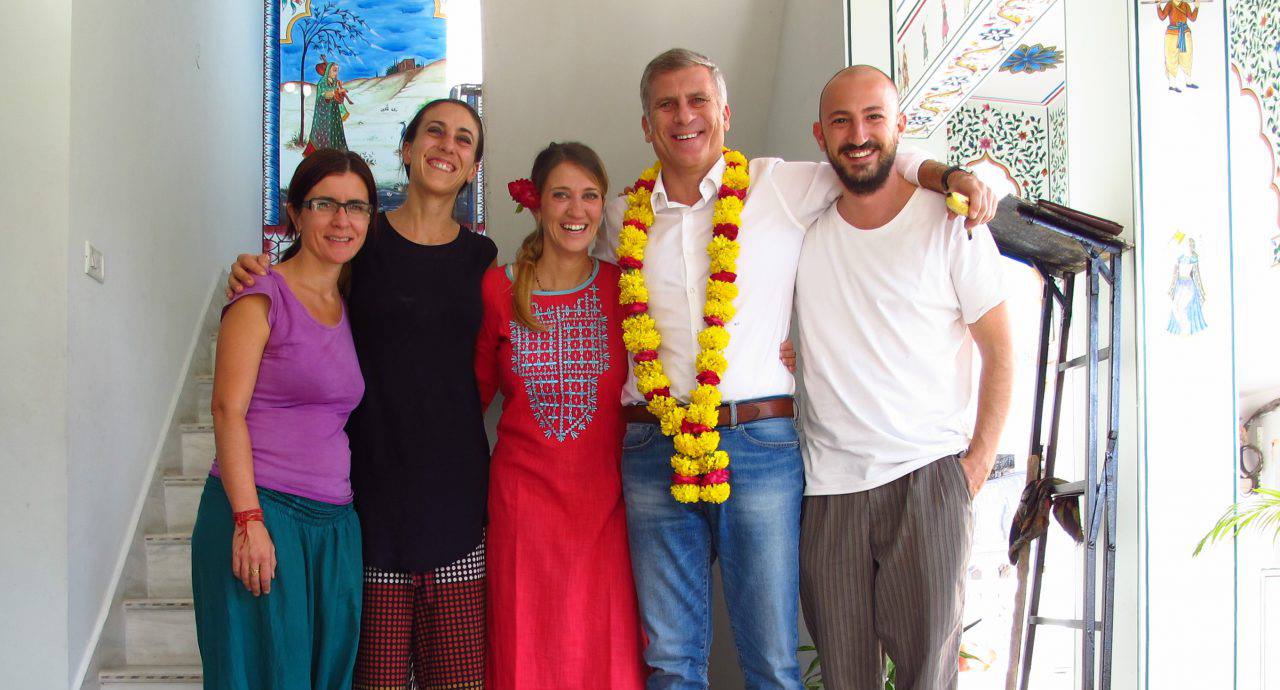 Ieri è finalmente arrivato Marcello e il team di questa missione e al completo!
And the celebration continues!
Yesterday finally Marcello arrived so the team for this mission is complete!
Ci prepariamo insieme per la cerimonia del Diwali che anche quest'anno abbiamo festeggiato con bimbe. Una cerimonia organizzata dalla Fondazione prima delle vacanze per la festa del Diwali che quest'anno sarà il 30 ottobre.
Il Diwali è un'antica festa indiana che simboleggia la vittoria del bene sul male ed è chiamata anche "festa delle luci" in quanto durante questa festa si usa accendere candele o lampade.
Ci siamo svegliati questa mattina alle 7 e in hotel abbiamo iniziato a lavorare per terminare le sorprese per le bimbe e anche per voi! Alle coroncine che avevano decorato le bimbe con i nastrini abbiamo applicato dei fiori freschi. Meravigliose!
We are getting ready together for the celebration of Diwali that also this year we spend with the girls. A ceremony organized by the foundation before the beginning of the holidays for Diwali that this year will be on the 30th of October.
Diwali is an ancient Indian celebration that resembles the victory of good on evil and it is called "celebration of the lights" because many candles and lights are lit during this day. We woke up this morning at 7 and started working in the hotel on the surprises for the girls and for all of you! On the frames that the girls had prepared we added some fresh flowers. They look great!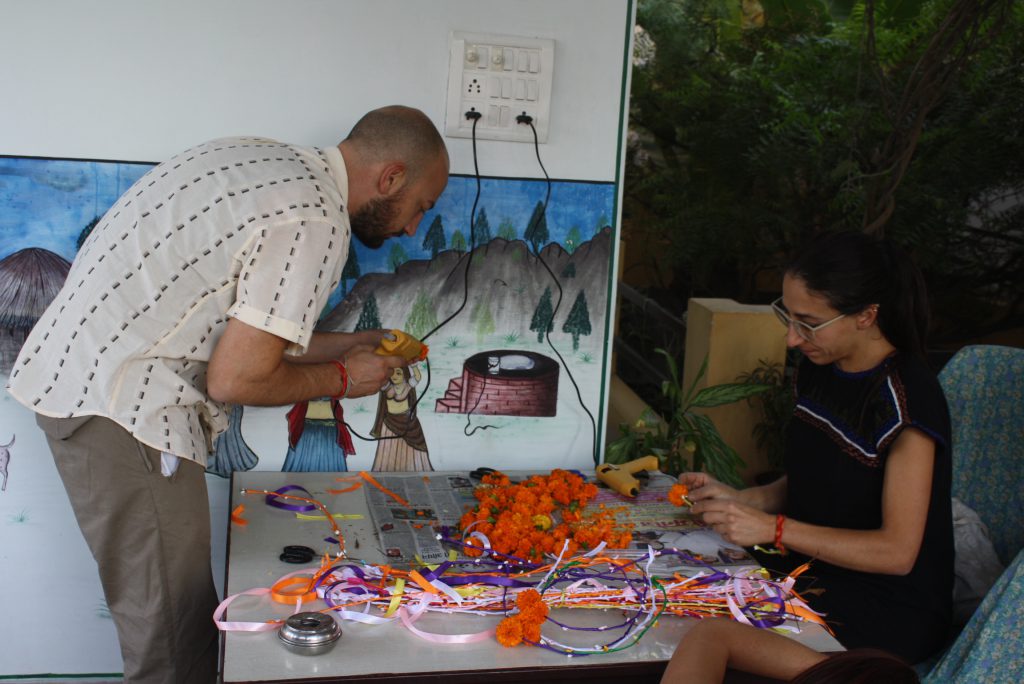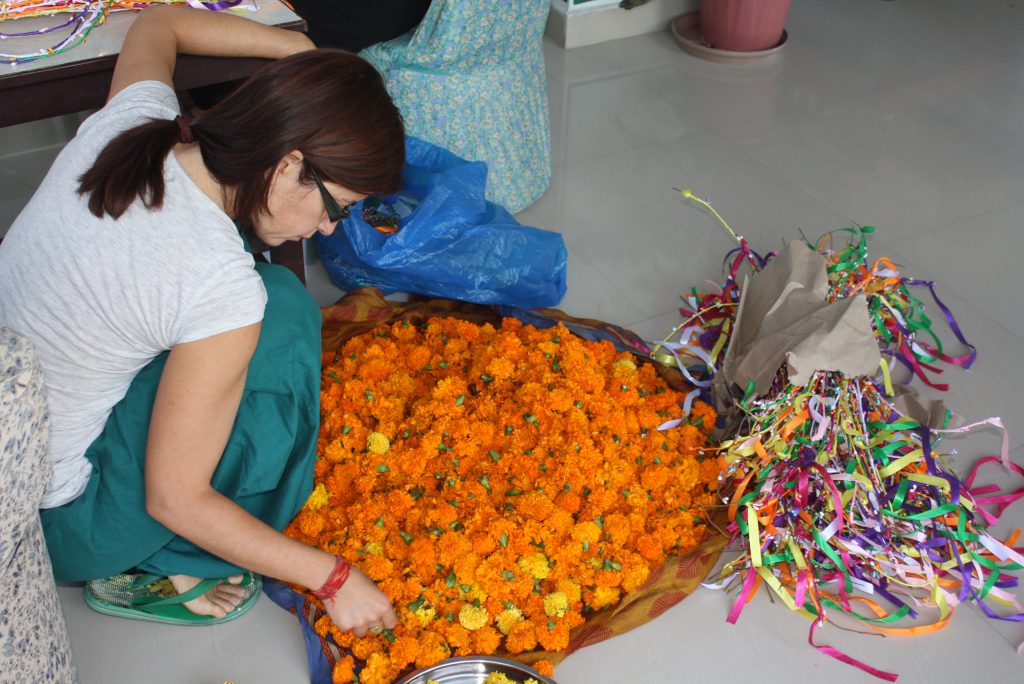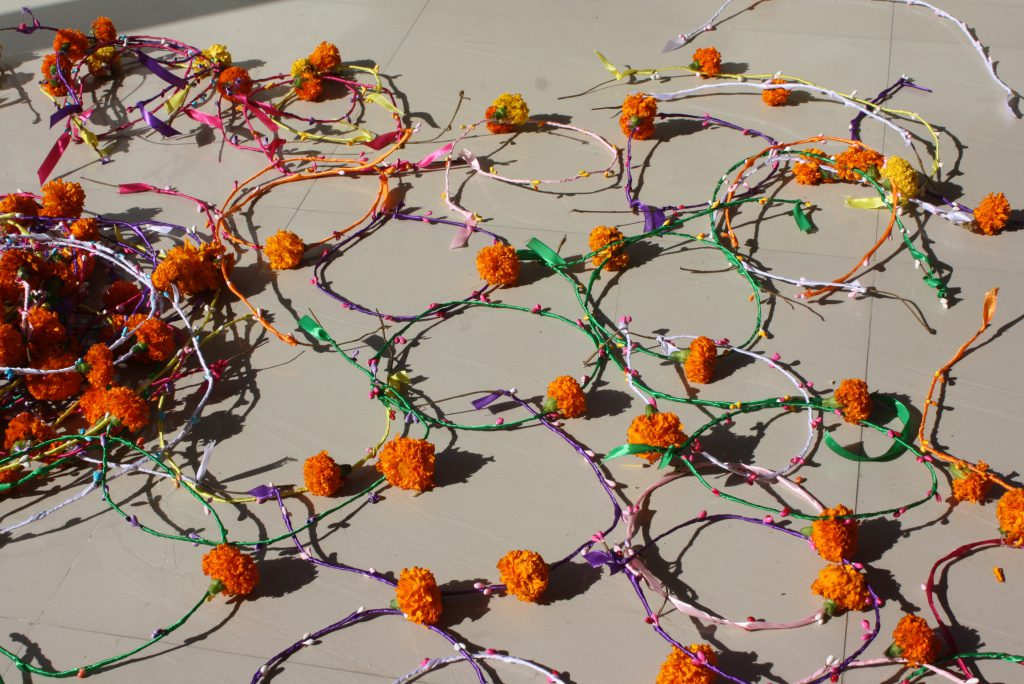 Alle 10 è arrivato un signore con un carretto su cui abbiamo trasportato le coroncine con un tappeto. Questo signore era felicissimo ed orgoglioso di aiutarci come se trasportasse qualcosa di sacro. Che bello sentire queste emozioni così semplici. Tutti per la strada si fermavano a vedere la bellezza di queste coroncina e lui fiero.
At 10 o'clock a man with a wagon came to help us carry them on a rug. He was so happy and proud to help us as if he was carrying something sacred. How nice it is to see these emotions. Everyone on the road stopped to look at the beauty of the frames and he was so proud!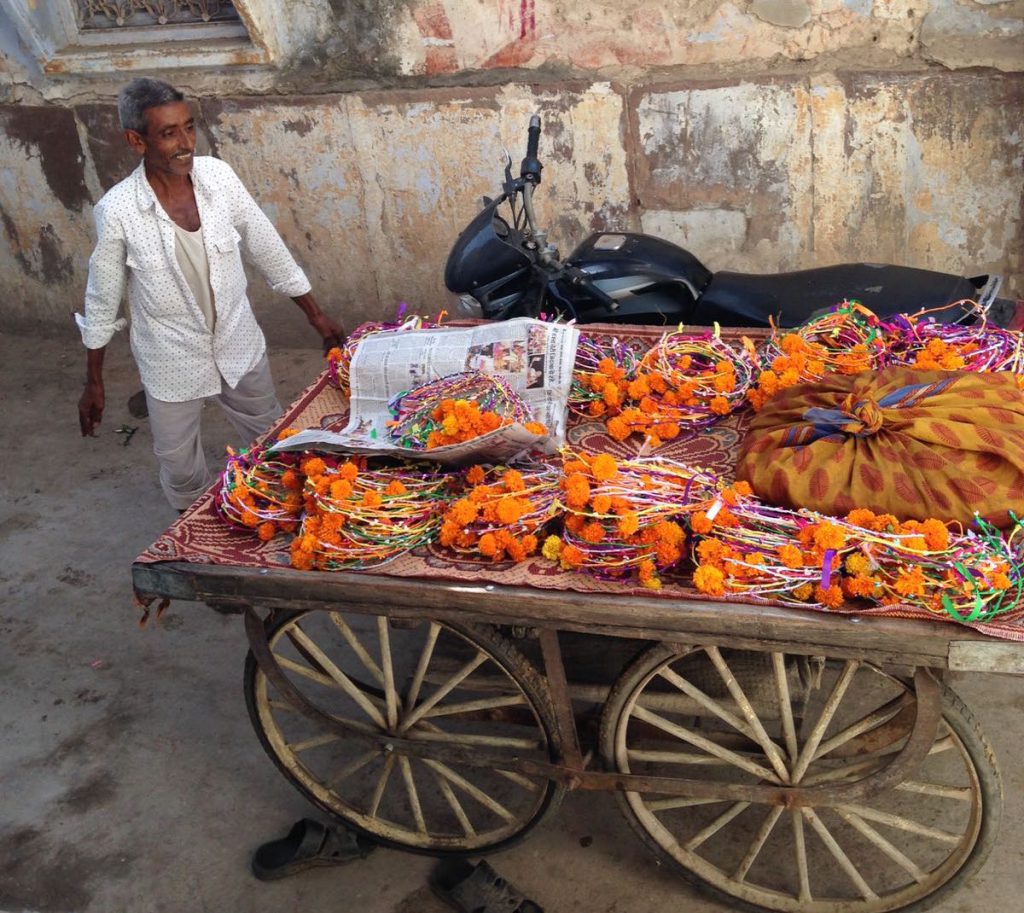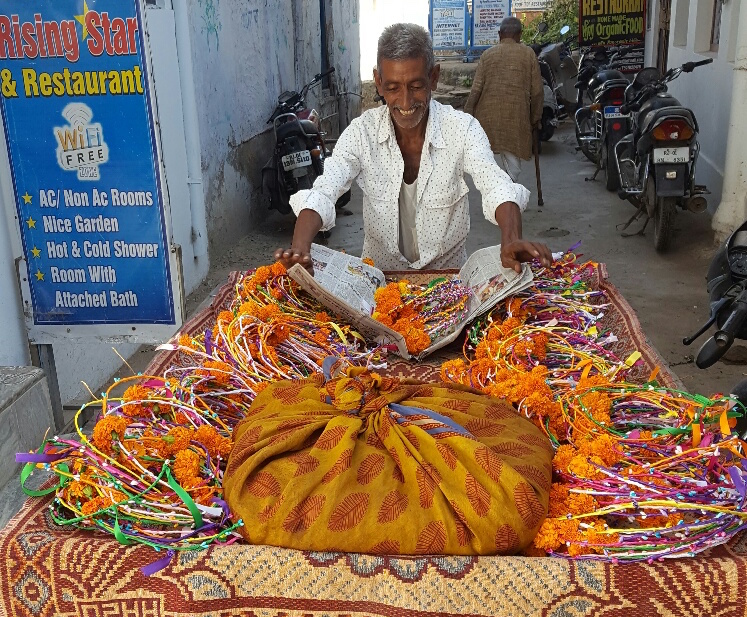 All'inizio della festa sono state consegnate alle bimbe che con grande gioia le hanno messe sulla loro testa. Erano delle vere principesse!
At the beginning of the ceremony we gave them to the girls who were so excited and wore them as crowns. They were real princesses!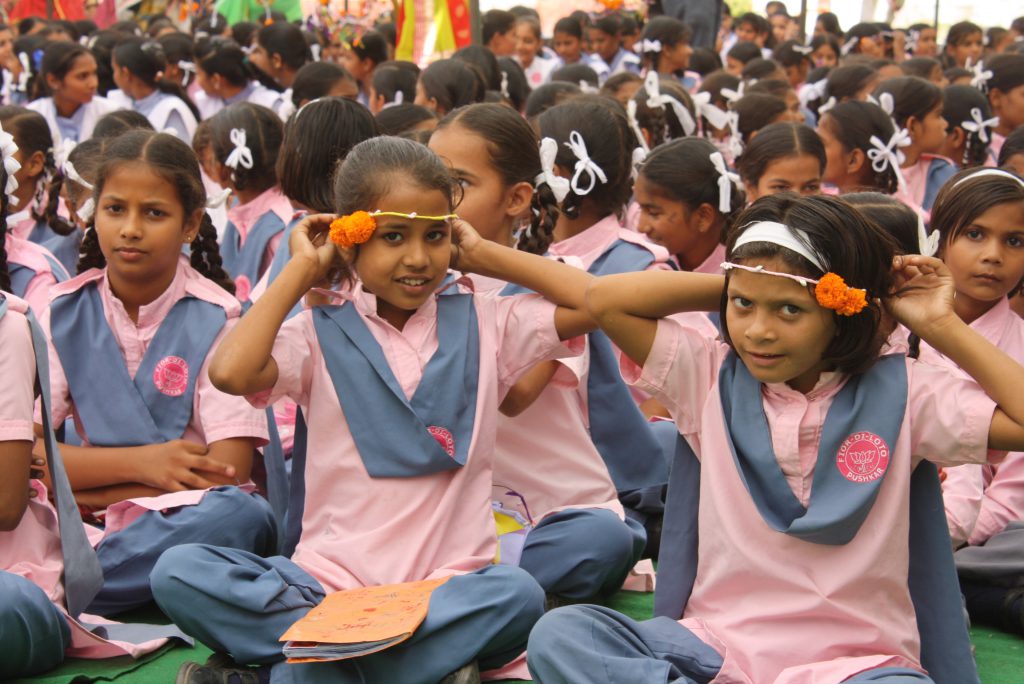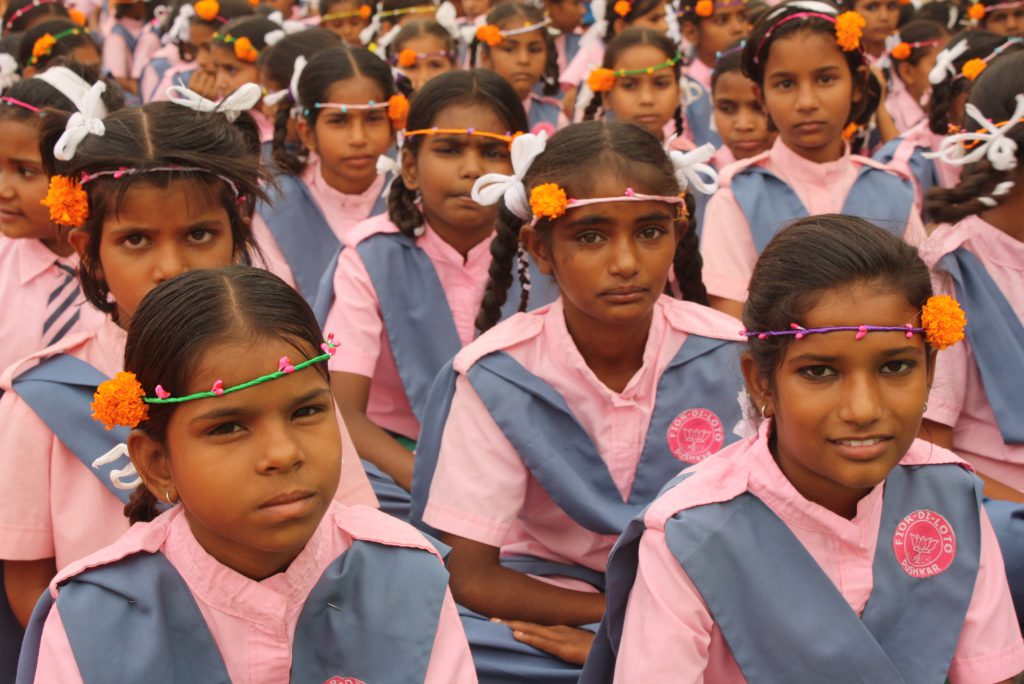 Alla cerimonia eravamo presenti noi come Onlus italiana che supporta la Fondazione ma anche le amiche Monica, che è la referente in Svizzera, e Mina, referente in Giappone. Una bella squadra che collabora attivamente.
At the celebration we attended as representatives of the Italian onlus in support of the foundation, but also my friend Monica, from Switzerland and Mina from Japan were present. We are a great team and collaborate constantly.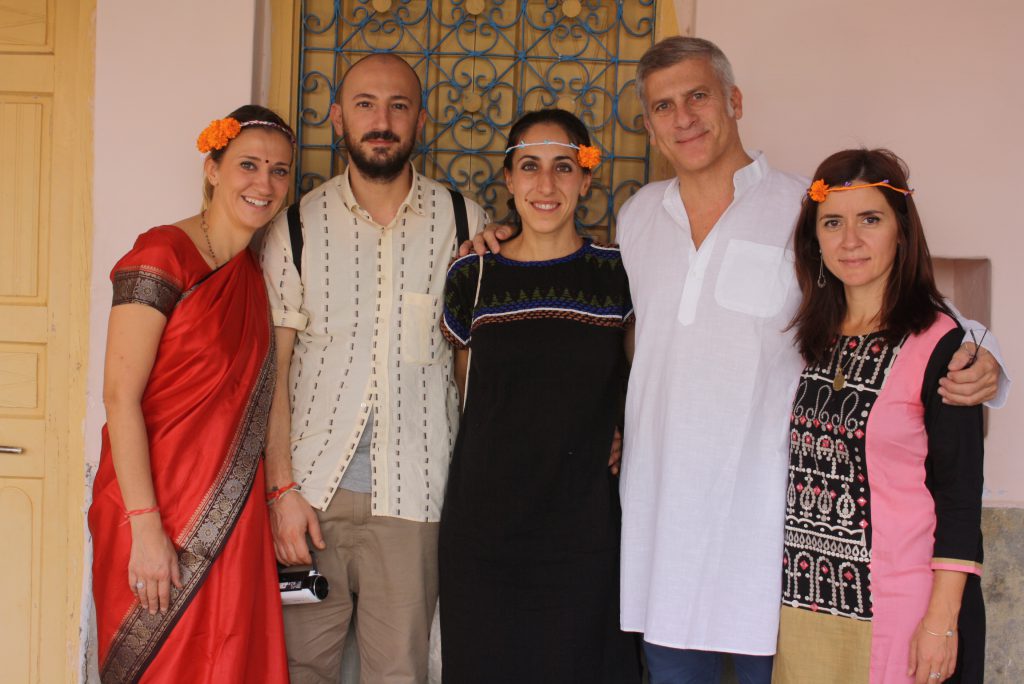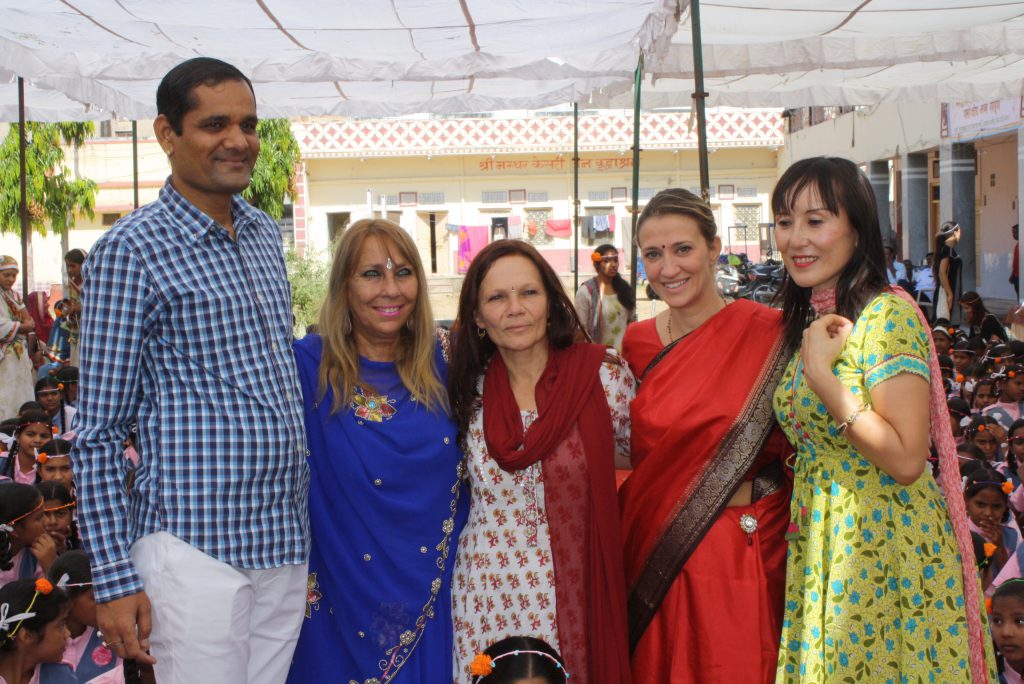 Durante questa cerimonia vengono consegnati alle bimbe dei regali, un vestito per la festa e un golfino invernale, alle vedove un nuovo saari, agli anziani un vestito tipico e alle famiglie, a cui viene dato mensilmente il programma cibo, un pacco alimentare.
Ancora un altro giorno di festa! Ed è proprio vero il detto che in India ci siano più feste dei giorni dell'anno.
Visto le tante religioni che ci sono se si mettessero insieme tutte le feste non basterebbe un calendario di 356 giorni.
Anche questo fa parte della magia dell'India, essere sempre in festa!
During this ceremony the girls receive some presents, a dress for the party and a winter jacket, the widows a new saari, the elderly a topical dress and the families that receive a monthly support get an extra one.
Again another day of celebration! The saying that in India there are more celebrations than days in a year is really true! Since there are so many religions if we put all the celebrations together in a calendar the days wouldn't be enough. And this is also part of the magic of India, always celebrating!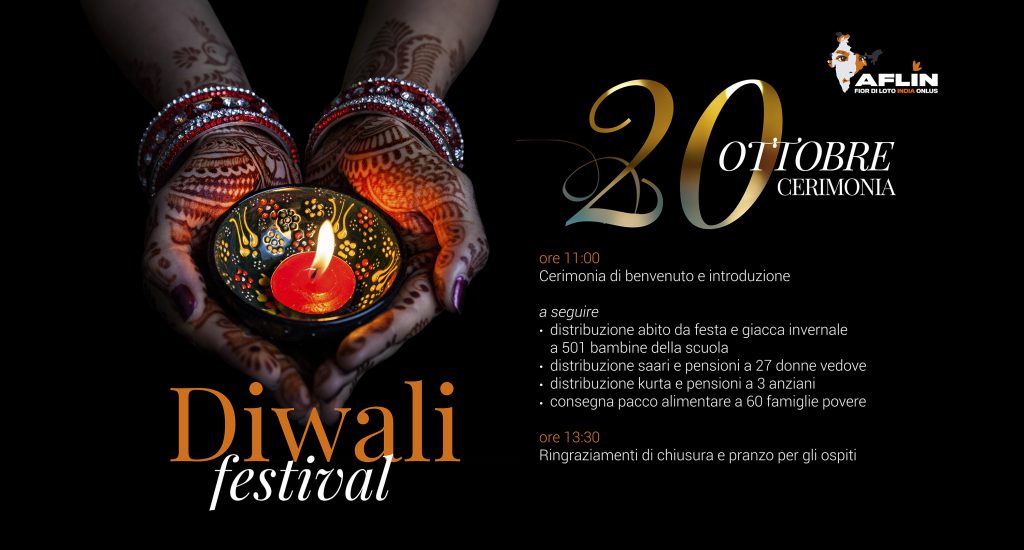 Articoli consigliati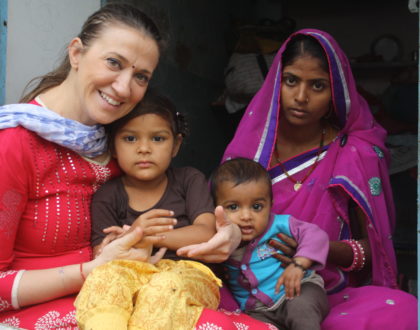 16 Aprile 2019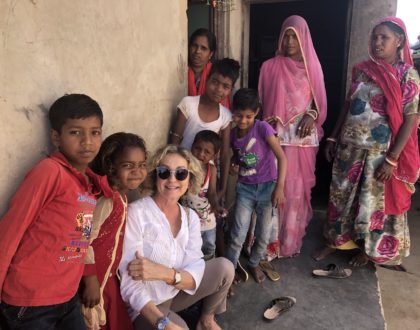 03 Aprile 2019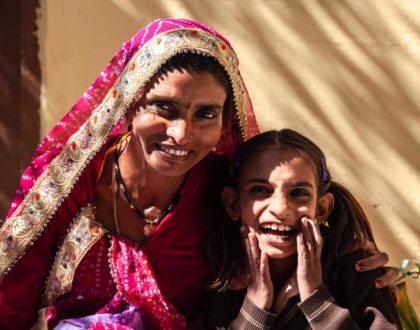 05 Marzo 2019