---
Da soli possiamo fare così poco; insieme possiamo fare così tanto. (Helen Keller)
Il supporto di AFLIN per la Fondazione è una cooperazione continuativa.
"Alone we ca do so little; together we can do so much" (Helen Keller)
The support of AFLIN for the Foundation here is a continuos cooperation.
Oltre al supporto per lo studio per le bimbe portiamo avanti i progetti iniziati da quando è stata costituita AFLIN. Non sono progetti una tantum ma camminiamo insieme alla Fondazione perché crediamo con tutto il cuore in questo progetto.
Così nell'ambito dei progetti sanitari ieri abbiamo portato 6 bambine dal dentista, un progetto iniziato nel 2014 e che continua con grande gioia.
Grazie sempre al supporto del dott. Saxena di Ajmer, uomo molto sensibile a questa mission, alcune bimbe che avevano dei problemi ai denti hanno iniziato delle cure.
Gli aiuti per noi sono importanti perché oltre ai progetti che ci vedono sul campo destiniamo dei fondi anche per le emergenze e queste non sono prevedibili.
On top of the support for the girls studies from the foundation of AFLIN we've been carrying on numerous projects. They are not just projects we do once in a while but they grow with us with the Foundation because we believe in this project with all our hearts. So talking about health projects yesterday we brought 6 girls to the dentist, this is a project we started in 2014 and we happily keep going. Always thanking the support of Doctor Saxena of Ajmer, a man very close to the mission, some girls that had some teeth problems have started cures.
All the help we receive is important for us because on to of the projects that see us on the ground here we also keep funds for emergencies that can't be planned.
Nel pomeriggio poi sono andata a vedere la situazione del terreno dove sarà costruita una casa grazie agli aiuti economici che ci hanno dato i nostri amici durante l'evento di giugno a Roma.
Le fondamenta sono pronte! Ora aspettiamo di vedere piano piano la costruzione della casa.
In the afternoon I went to the see the ground where we are building a house thanks to the funds raised by our friends from Rome during our event in June. The foundations are ready! Now we are waiting to see the house grow brick by brick.
Ieri è stata anche la luna piena e come ogni ciclo della luna piena viene celebrata sul lago "haarti" o "arati". È una benedizione, della religione hinduista, che viene celebrata durante tutti i rituali sacri e anche per la luna piena. Inizia quando la luna sta per nascere e termina con la massima esposizione della luna. Momento veramente suggestivo. È molto forte tutto questo e io e Patrizia ci regaliamo ancora un po' di magia. I canti sono intensi, così come le luci delle candele che il cerimoniere fa girare sette volte davanti a sé rivolgendosi verso il lago sacro di Pushkar. L'India è spiritualità. Dalla mattina fino a tarda notte si sentono dei canti che provengono dai templi diffusi in tutta la cittadina. Le ascolto dalla mia stanza e con grande gioia ringrazio l'India per donarmi questa energia.
Yesterday was a full moon and like for every circle of the moon here on the lake they celebrate the "haarti" or "arati". It's a benediction of the Hindu religion that is celebrated for all the sacred rituals and also for the full moon.  It starts when the moon is rising and ends with its maximum exposure. It is a very touching moment. It is all very moving and Patrizia and I are gifted once again with a little magic. The singing is intense like the lights from the candles that the celebrator turns seven times in front of him looking towards the Pushkar lake. India is spirituality. From morning till late at night you can hear chanting that come from temples all around the town. I listen to them from my room and full of joy. I thank India for all the energy she gifts me.
Articoli consigliati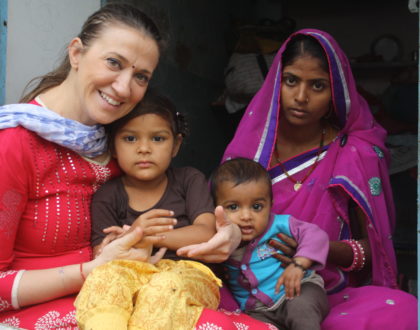 16 Aprile 2019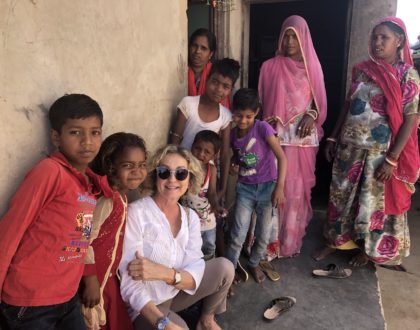 03 Aprile 2019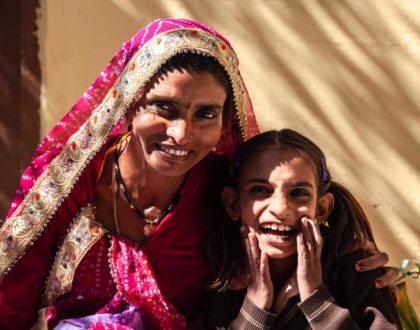 05 Marzo 2019