---
Amici e sorprese!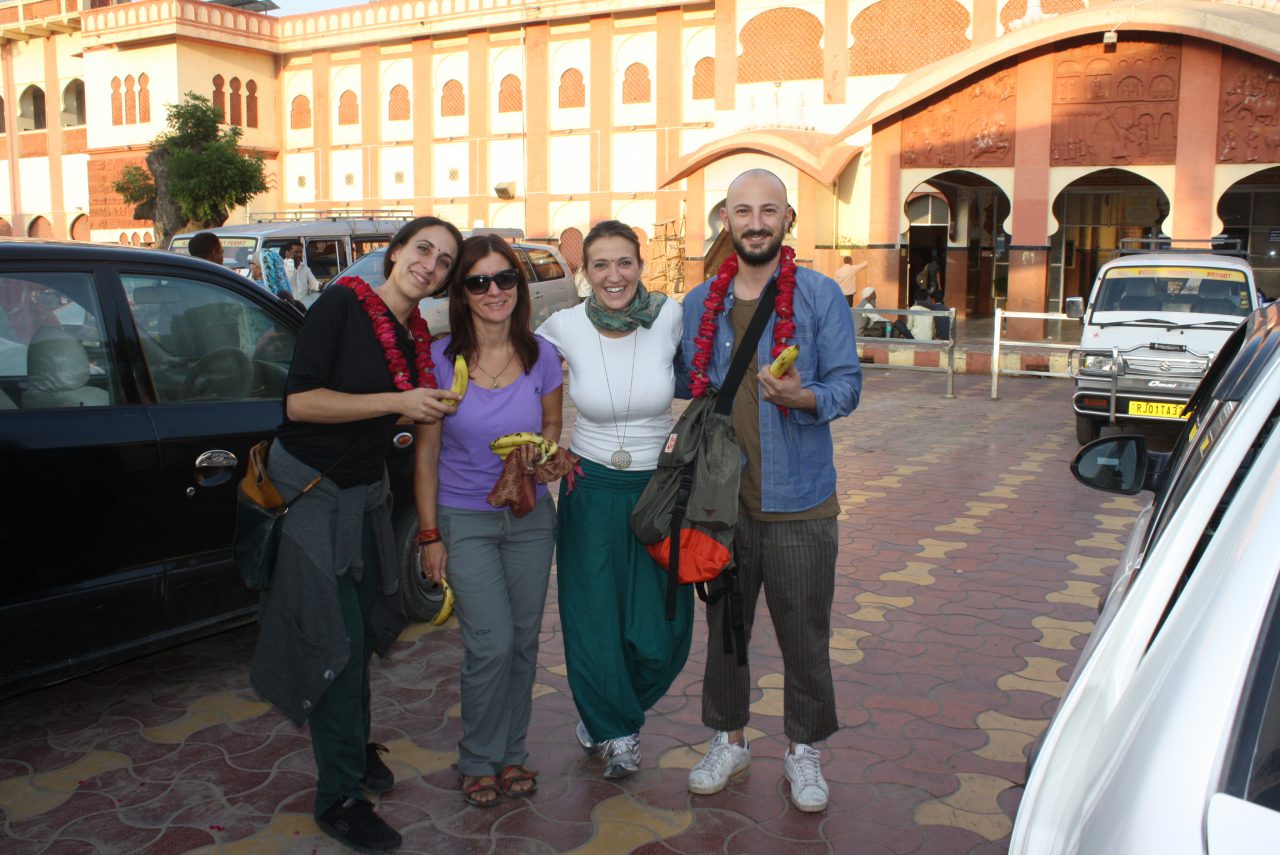 Lo scorso lunedì sono arrivati i nostri amici Mariella e Claudio con cui inizieremo un altro meraviglioso cammino.
Last Monday our friends Mariella and Claudio arrive and together we will begin a wonderful journey.
Per la prima volta in India e con grande emozione entrano nel vivo di questa realtà.
Con loro abbiamo molte idee nel cassetto e piano piano le tireremo tutte fuori.
Mariella in Italia realizza con le sue mani degli addobbi floreali meravigliosi e Claudio grazie alla sua creatività spazia tra idee uniche. Insieme sono una coppia speciale, di grande cuore e con loro realizzeremo una bellissima sorpresa alle bimbe per domani, 20 ottobre, giorno in cui ci sarà la cerimonia del Diwali.
Abbiamo così pensato di coinvolgerle facendo con loro, a scuola, 500 coroncine che consegneremo loro domani durante la festa.
For the first time in India and with very much emotion they start living this reality. With they we have many ideas stored and slowly we will take them all out. In Italy  mariella makes by hand some beautiful flower compositions and Claudio with his creativity comes up with great ideas. Together they are a great couple with a big heart and tomorrow we will make a big surprise for the girls, tomorrow is the 20th of October day of Diwali celebration. We decided to make with them 500 little frames that we will give them tomorrow during the celebration.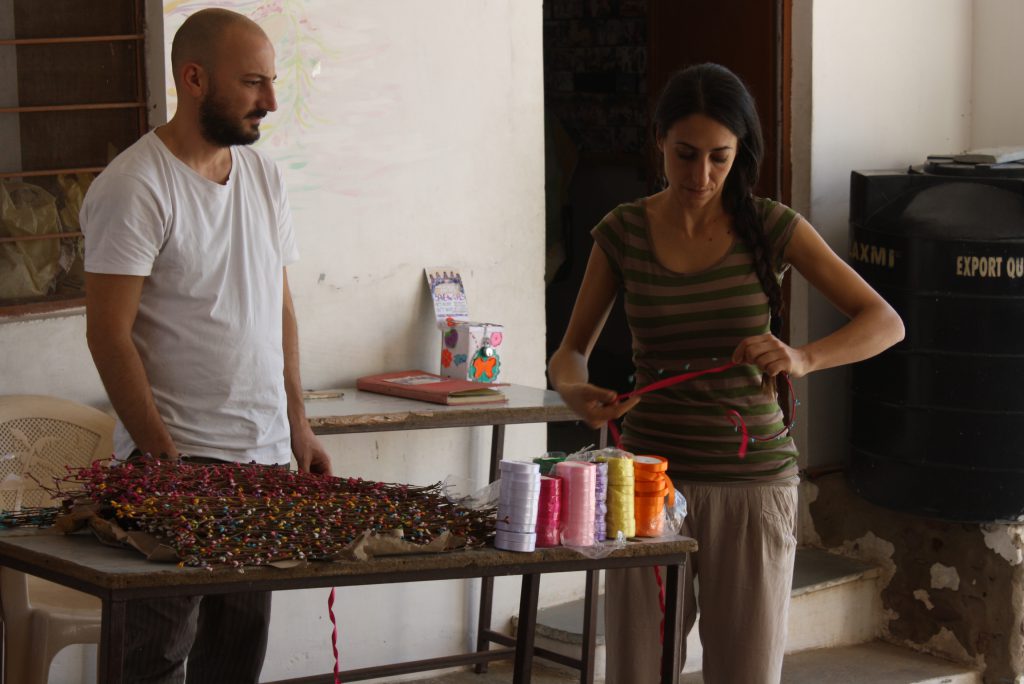 Ad ogni coroncina le bimbe hanno applicato dei nastrini di seta a loto scelta e si sono divertite tantissimo.
To each one the have glued silk ribbons and they had so much fun!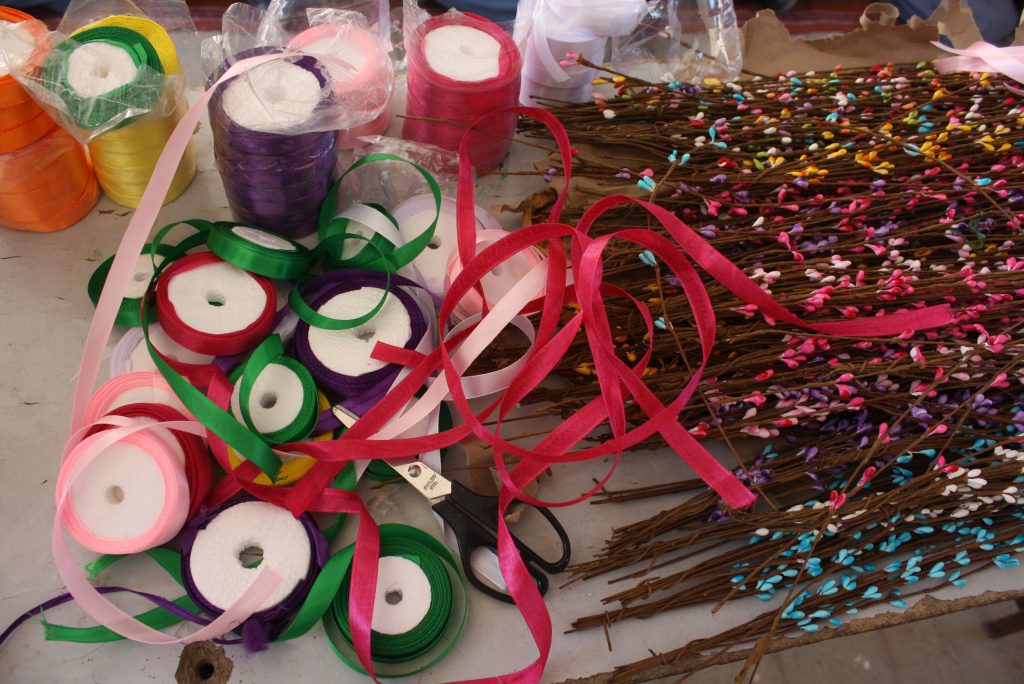 Siamo rimasti molto colpite ancora una volta dalla bravura nel lavorare manualmente. Tutte le bimbe felici. Grande collaborazione tra loro.
Once again we were surprised of how good the girls are with these projects. And that we're so happy and collaborative between them.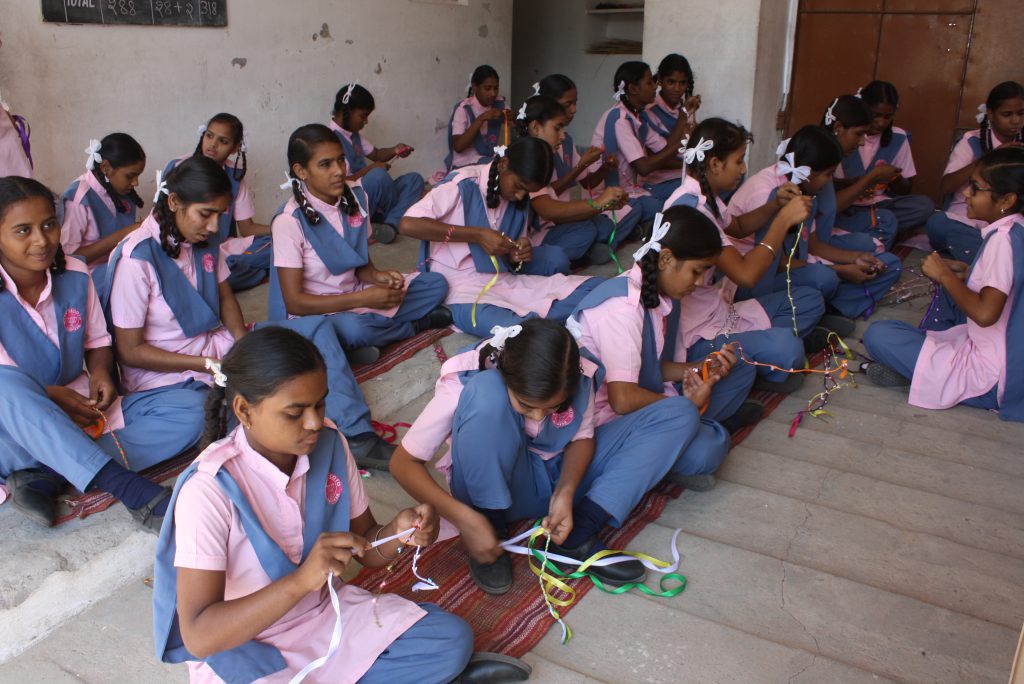 Non c'è differenza tra la più brava e la meno perché collaborando si è creato un gruppo omogeneo e di grande amore. Sono speciali veramente. Loro non sanno però che ci sarà una sorpresa in più che domani scoprirete anche voi!
"Non dire mai alle persone come fare le cose. Dite loro che cosa fare e vi sorprenderanno con il loro ingegno."
(George S. Patton)
There is no difference between the best artist and the least because working together they created a homogeneous and loving group. They are really special. But they don't know that there is an extra surprise that you will also find out tomorrow! "Never tell people how to do something. Tell them what to do and they will surprise you with their intelligence."
(George S. Patton)
Articoli consigliati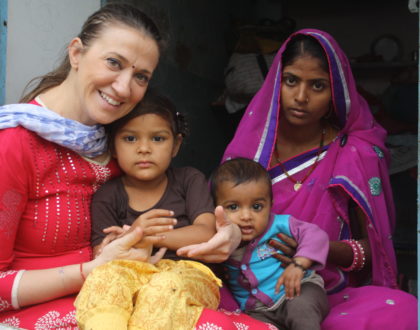 16 Aprile 2019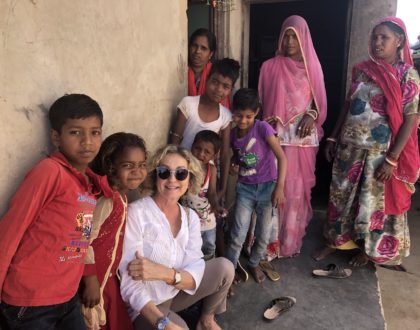 03 Aprile 2019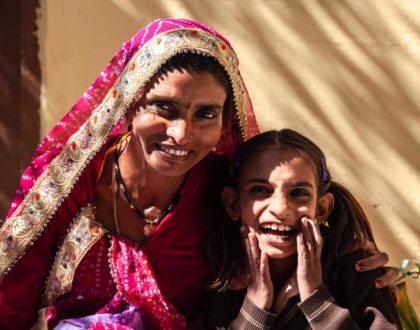 05 Marzo 2019