---
A presto Pushkar!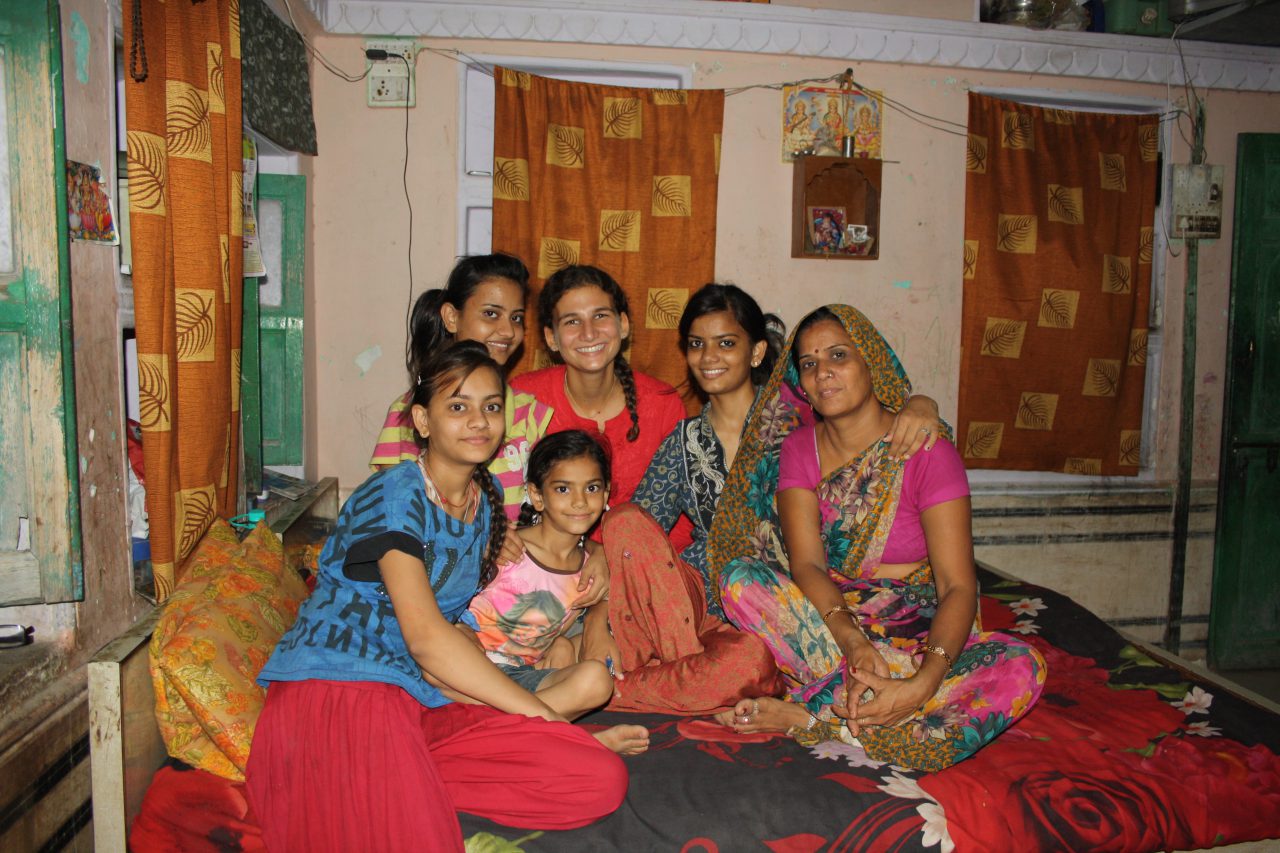 Sono qui seduta in aeroporto, ma non riesco a trovare le parole giuste per descrivere le emozioni che ho provato in questi giorni; prime tra tutte l'affetto e la gratitudine!
See you soon Pushkar! I'm sitting here in the airport but I cannot find the words to properly describe the feelings of these last days; first of all affection and gratitude!
L'India è un paese meraviglioso soprattutto se vissuto come lo viviamo noi: in famiglia. Lascio qui un pezzo del mio cuore, ma riparto senza dubbio arricchita. Prima della partenza sono stata coccolata come non mai!!! Sebbene sia stato difficilissimo salutare prima le bimbe a scuola, poi Isha e la sua famiglia, e infine tutti gli amici parto a cuor leggero perché so di avere qui una seconda casa ed una seconda famiglia che presto rivedrò! Le bimbe della mia classe di computer ancora una volta mi hanno sorpreso; alcune hanno preparato dei biglietti stupendi, da vere artiste mentre altre si sono unite per regalarmi un bellissimo bracciale, e durante la pausa volevano tutte stare con me!
India is an amazing country, especially if you live it like we do with family. I am leaving here part of my heart, but I definitely go home richer in spirit. Before my departure I was spoiled like never before!!! Despite how difficult it was to say goodbye first to the girls in school, then to Isha and her family and then to all our friends, I leave with a light heart because I know that I have a second house and a second family here that I will soon see again! The girls from my computer class surprised me once again; some prepared beautiful cards like real artists, while others gifted me with a beautiful bracelet, and during the break they all wanted to spend time with me!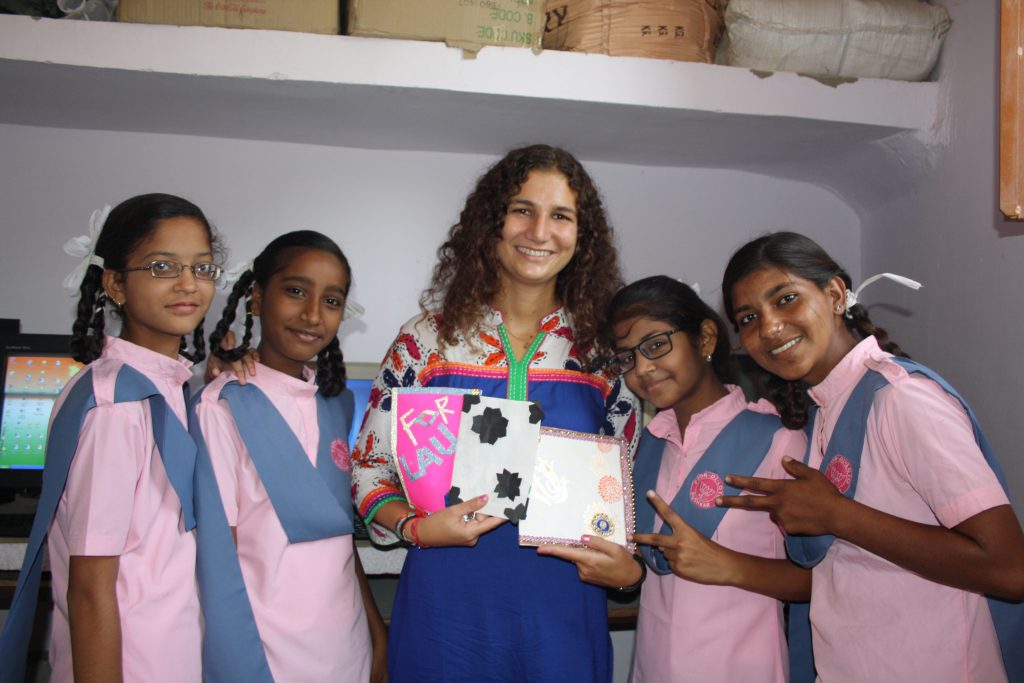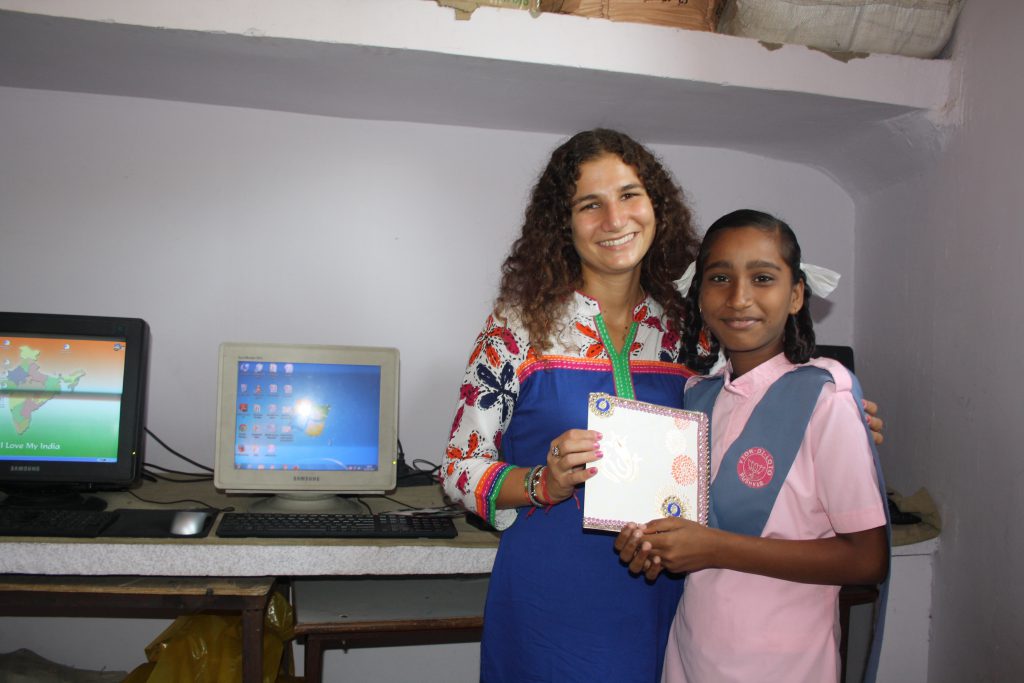 Al suono dell'ultima campana sono salita sul bus mentre le bimbe si sbracciavano per salutarmi e come direbbe Pinky mi sono sentita molto popolare! Nel pomeriggio sono andata a salutare Isha e la sua famiglia che come sempre mi hanno dimostrato un affetto smisurato, alla fine sono dovuta scappare via per evitare di finire in lacrime con loro. Poi sono andata a casa di Bittu e Pinky dove come tutti i giorni ho preso il chai e chiacchierato, ormai era diventata una tradizione. Questa volta però quando sono uscita la mamma mi ha detto che ormai sono parte della famiglia a tutti gli effetti e che le mancherà la mia partecipazione all'ora del tè, ma non sapete quando mancherà a me!
When the last bell rang I got on the bus while they all waved at me and like Pinky would say I felt very popular! In the afternoon I went to say bye to Isha and her family and like always they showed me much affection and in the end I had to run away to avoid tearing up with them. Then I went to Bittu's and Pinky's house where like every day I drank chai and chatted, it has become a tradition. This time though when I was leaving their mom told me that I've officially become another daughter for them and that they will miss me during tea time, she has no idea how much I will miss it!
Dovrò provare a farlo io il chai a Roma, ma sono sicura che non verrà altrettanto buono. Per cena ci hanno raggiunto Deepu e Mara e gli amici del gruppo della Volvo. Ancora una volta mi sono sentita viziata per i regalini e i pensieri stupendi che tutti mi hanno donato. Mi mancherà tantissimo Pushkar, le bimbe e tutti voi! Un grazie speciale alla mia famiglia indiana, a Deepu e Mara che mi hanno aiutata in tutti i nostri progetti e mi hanno fatto sentire a casa! Sono sicura che ci rivedremo presto!
I will try to make chai in Rome but I'm sure it wont come out half as good! For dinner Deepu, Mara and our friends from the Volvo group also came. Once again I felt very spoiled for the nice little gifts and thoughts they gave me. I will miss Pushkar so much, the girls and all of you! A special thanks to my Indian family, to Deepu and to Mara who helped me in all our projects and always made me feel at home! I am sure we will see each other soon!
Articoli consigliati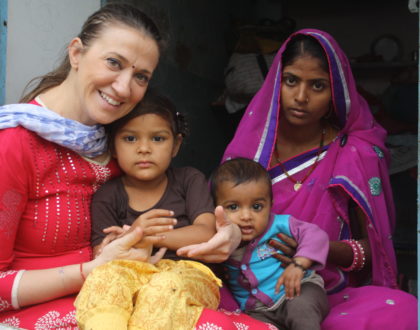 16 Aprile 2019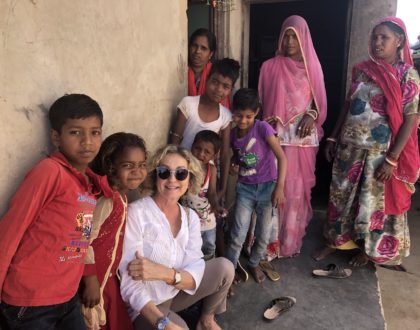 03 Aprile 2019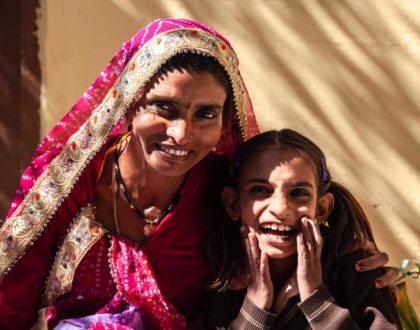 05 Marzo 2019